Welcome to Week 15. As we near the end of the regular season, let's savor and take advantage of the remaining few full slates of daily fantasy football ahead of us. As always, the aim of this Quarterback-Wide Receiver Stacks article is to utilize advanced stats and metrics to identify stacking opportunities in those lineups. A stack is when fantasy gamers roster the Quarterback and one or more Wide Receivers from the same NFL team. Stacking has become an essential tactic in roster construction and has been shown to increase the upside of rosters through positive correlation of fantasy point scoring.
Week 14 Review
Last week was the second time this season we strongly recommended a double stack. In what seemed like a dream double stack scenario with the Minnesota Vikings facing the Tampa Bay Buccaneers, the Vikings WRs did not return value with the team continuing to pound the rock and stalling out in the red zone several times. Adam Thielen and Justin Jefferson had 75-percent of the WR Targets, but unfortunately Kirk Cousins targeted TEs and RBs an uncharacteristically high 19 times on the day. With only one passing touchdown (to a TE), Cousins finished with 18.1 DK points while Jefferson and Thielen only scored 9.9 and 6.9 points, respectively.
The second stack featured Justin Herbert and Keenan Allen in a bounce back spot against the Atlanta Falcons. The projected shootout did not hit, but the pair did connect for a touchdown with Herbert throwing the ball 44 times, 11 of which went to Allen. At only 5.5 Yards per Attempt, the inefficient day from Herbert led to only 16.7 points, while Allen was able to reach 20. Both were popular plays in tournaments with roster percentages in the teens.
Finally, on the budget side, we trusted the college production and Konami Code appeal of first-time starter Jalen Hurts. That proved quite profitable. At only $5.1K and seeing a 2.5-percent rostered rate, Hurts smashed for 23 DK points and led the Eagles to victory over the Saints. He ran the ball 18 times and hit the 100-yard bonus on top of throwing for 167 yards and a touchdown. Unfortunately, he spread the ball around in the passing game. Jalen Reagor led the team in receiving yards but only had two catches. He finished with 8.5 points.
Kyler Murray & DeAndre Hopkins
Kicking off the stacks this week, Kyler Murray is trending back to midseason form where he rattled off five straight top 5 QB weeks in fantasy football. A shoulder injury prevented him from running as much as we had become accustomed to, but that appears to be healed up after last week. He ran it 13 times against the Giants.
---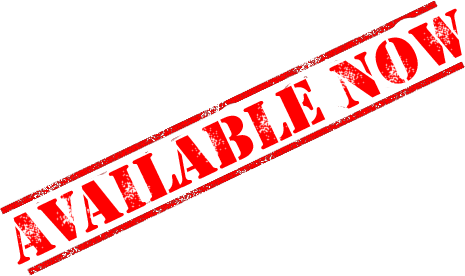 ---
This week, the Cardinals face the Philadelphia Eagles in a very friendly defensive matchup. The total is at 49 points, and with two dynamic QBs, this game has shootout potential in Arizona where weather will not be a factor. Priced almost $1000 less than Patrick Mahomes, Murray gives daily fantasy gamers the QB1 upside at a discount relative to the rest of the top tier QBs.
That savings can be used to pay up for Murray's top target DeAndre Hopkins, who has faced an incredibly difficult slate of corners over the last few weeks in Stephon Gilmore, Jalen Ramsey, and James Bradberry. Darius Slay isn't practicing this week, which gives Hopkins even more potential to smash. He ranks No. 3 among qualified wide receivers with a 29.2-percent Target Share and 461 Yards after the Catch. Both of these players have 'number one overall finish at their position' well within their range of outcomes this week. Wheels up.
Jared Goff & Robert Woods
Jared Goff has been quietly productive this year. He's converted his 475 (No. 6) Pass Attempts into 3,499 (No. 9) passing yards. Most of that has come from Receiver YAC, evidenced by his 4.21 (No. 9) Receiver YAC per Target, but the fantasy points count all the same. He's even rushing a bit, with 43 (No. 10) Carries and four (No. 6) Rushing TDs.
In certain matchups, that game manager style of play isn't viable for upside-seeking GPP rosters. The Jets are not that kind of matchup, however. This is a historically bad defense that will let the talented Rams wide receivers run all over them. According to Ben Baldwin's advanced stats site, rbsdm.com, the Rams have been about 10-percent more pass heavy than their game situations would have suggested. Even with a lead, we can feel confident they will keep throwing as Goff racks up fantasy points.
Robert Woods continues to be priced under Cooper Kupp despite playing more snaps and running more routes. They both rank in the top 5 in YAC on similar Average Target Distances. The difference in scoring this year has been driven by touchdowns, where Woods has seven (No. 12) to Kupp's three (No. 51). Both are strong plays, so for the stack, we'll go with the cheaper option in Woods.
Mitchell Trubisky & Allen Robinson
Since returning to the lineup in Week 12, Mitchell Trubisky has posted two top 10 fantasy QB performances. Yet DraftKings refuses to price him up, even as they face an average Minnesota Vikings defense in a dome. Trubisky has been getting it done through the air, with seven passing TDs over that span. We expect that to continue this week with the Bears shifting pass-heavy of late. Their 42.2 Team Pass Plays per Game rank No. 4 in the league, and we haven't even seen the rushing that Trubisky became known for over the last two seasons.
Regardless of QB, Allen Robinson continues to shred defenses as the primary focus of this passing offense. His 128 (No. 3) targets place him in elite company, and he's turned them into 86 (No. 5) Receptions and 1,027 (No. 9) Receiving Yards. Critically, he is still heavily involved in the red zone as well, with 15 (No. 8) Red Zone Targets. His price is rising, but there is still plenty of upside value left, and pairing him with Trubisky at only $5.5K provides sufficient salary relief to not have to compromise at other positions.