PlayerProfiler's Player Popularity Index (PPI) tracks individual player profile page views over the past 30 days and ranks them accordingly. Each week, this article will highlight the five highest-ranked players and use our advanced stats and metrics to provide fantasy football insight on each. Following Sunday's action and prior to Monday Night Football, the PPI pinpointed the following top-five trending players for Week 12:
A Wide Receiver and a Tight End Walk Into a Bar
With exposure to COVID-19 rendering their entire quarterback depth chart useless, the Broncos had to get creative. Enter rookie Kendall Hinton, the former Wake Forest quarterback who converted to wide receiver his senior season. Prior to Sunday, Hinton played wide receiver on Denver's practice squad and had not seen game action. In Week 12, he earned the title of starting NFL quarterback. The story reads like a classic Hollywood football script. Throw in the fact that Hinton faced Saints tight end – I mean quarterback – Taysom Hill and the game had shenanigans written all over it. But that's NFL football in 2020, the year of the Coronavirus.
For Hinton, who didn't even have the luxury of taking any practice reps under center, there would be no playing the part of the unheralded hero who steps in at the darkest hour to save the day. Thrown into the fire in an impossible spot, Hinton … played quarterback. Sort of. That is, if throwing more interceptions than completions qualifies as playing quarterback.
Hinton completed 1-of-9 passes for 13 yards, no touchdowns and two interceptions for a 0.1 QBR. His lone completion went to Noah Fant. Denver recorded 113 total yards of offense in the 31-3 loss.
Fantasy Implications: None. Hinton's -2.8 fantasy points tell the story here. Disregard the performance of all Broncos skill players in this contest.
Key Metrics: Hinton's 42.5 College QBR ranks in the 1st-percentile among qualified quarterbacks.
Picking the Wrong Hill To Die On
Todd Gurley (knee) missing his first game of the season had fantasy gamers champing at the bit to play Brian Hill. Turns out, Ito Smith made them eat crow. Hill fizzled in what shaped up to be a smash spot. Smith out-touched Hill 16-14, led the Falcons with 65 rush yards and put the cherry on top with a rushing TD. He also averaged more than a yard per carry more than Hill (5.4 to 4.2) and saw the red zone work. Further, Smith caught 4-of-5 passes while Hill failed to catch his lone target.
It marked a surprising turn of events given that Hill had previously out-touched Smith 80-24, though Smith did play two fewer games. Given Gurley's extensive knee injury history, this backfield needs monitored for possible fantasy leverage.
Fantasy Implications: With Smith earning the red zone touches and passing game work, he makes for a screaming late-season redraft waiver wire add. And since Hill looked to have the backup role on lockdown, dynasty managers might also have a chance to add Smith. Hill's value, on the other hand, takes a hit.
Key Metrics: Despite the significant difference in touches, Smith holds a 6-5 lead over Hill in Red Zone Carries on the season.
Hill Wins Weeks in Face-Melting First Quarter
Fantasy gamers with Tyreek Hill on their rosters this week were reminded why they spent such high draft capital on him. Hill ignited the Week 12 slate with a signature performance by torching the Bucs secondary. Without the services of starting cornerback Jamel Dean, Tampa Bay had no answer for Hill. Dean – who runs a 4.30 compared to Hill's 4.34 – sat out with a concussion.
---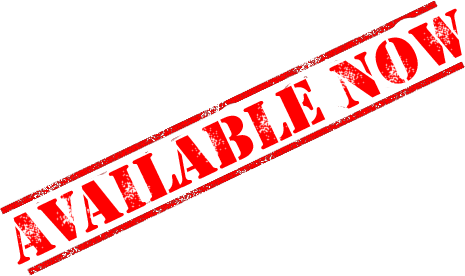 ---
The Chiefs capitalized in a big way. On his way to a jaw-dropping 13-269-3 line, Hill posted a first quarter for the ages by catching seven passes for 203 yards and two TDs. It earned him 57.9 fantasy points, the most this week heading into Monday Night Football. According to NFL Research, Hill's performance marks the third time in the past 30 seasons a player had 200-plus receiving yards in the first quarter. Quadry Ismail and Lee Evans also accomplished the feat. Per Pro Football Reference, Hill's 269 yards tie Del Shofner at No. 14 for the most receiving yards in a game.
Fantasy Implications: Hill remains an elusive dynasty asset to trade for, and this blowup game makes him all but unattainable for the remainder of the season. Playoff-bound redraft teams dream of a similar outing for Hill in the upcoming weeks.
Key Metrics: Hill's 13 TDs lead all receivers. Through Week 11, Hill ranks No. 2 with 20.2 Fantasy Points per Game. He's also steadied his production, dropping his Weekly Volatility rate of 9.7 to its current 7.5 mark. This game reminds us why Air Yards offer vital predictive metrics. Hill's 619 Unrealized Air Yards ranked No. 3 entering this week.
Adams Finds Pay Dirt in Sixth Consecutive Game
PlayerProfiler's No. 1-ranked dynasty wide receiver looks poised to help his managers hoist the trophy this season. Davante Adams scored a TD in his sixth consecutive game. During that span, he's notched three top-five, one top-10, and two top-20 fantasy finishes at the position.
Highest HOG Rate

1) Antonio Brown: 22.8%
2) Davante Adams: 21.1%
3) Diontae Johnson: 20.6%
4) Robby Anderson: 18.8%
5) Keenen Allen: 18.1%#AdvancedStats pic.twitter.com/eIW6b2MYtG

— RotoUnderworld (@rotounderworld) November 30, 2020
Adams posted a 6-61-1 line on nine targets while facing primary coverage from Kendall Fuller, PlayerProfiler's No. 12-ranked cornerback. His score came when Aaron Rodgers extended the play for several seconds after progressing through his reads. After his route broke down, Adams weaved through traffic, locked eyes with Rodgers and high-pointed an on-target laser as three Bears defenders looked on.
Fantasy Implications: In redraft, Adams projects to appear on league-winning squads in all formats and should be pursued aggressively via trade, even at a steep cost. Dynasty gamers need to come heavy with a "Godfather" offer at this point.
Key Metrics: Through Week 11, Adams owns the highest Target Share (33.2-percent) and Dominator Rating (41.4-percent) in the league. An efficient red zone workhorse, his 15 targets there rank No. 2, and he's caught 13 of them. A further testament to his efficiency, he also leads the position with 0.77 Fantasy Points Per Route Run.
Free Allen Robinson
Allen Robinson deserves an award for thriving despite mediocre quarterback play during his entire career. This past Sunday was no different with Mitchell Trubisky back under center for the embarrassing Bears.
Thanks to a garbage time surge orchestrated by Mitchy Biscuits, Robinson caught eight passes for 74 yards and two TDs to lead the Bears. His 13 targets also marked a team high. He produced 27.4 fantasy points, good for fourth-most among the position heading into Monday Night Football.
Though his ceiling faces limitations in the form of Trubisky and Nick Foles throwing him passes, he brings an impressive fantasy floor. Robinson has posted two games this season with fewer than five catches and two with fewer than 50 receiving yards. On only one occasion this season has he failed to reach 10 fantasy points, and he's also shown off a 28-point ceiling.
Fantasy Implications: Can we petition to get Robinson out of Chicago and on a team with a real quarterback? He's a WR1 this season and continues to be an undervalued dynasty asset. However, the Bears have no one behind Trubisky and Foles, which makes for a bleak outlook. But Robinson becomes an unrestricted free agent and needs to make his escape from Chicago for his age-28 season.
Key Metrics: Robinson thrives on volume in an inefficient passing attack. He's drawn 95 (No. 5) targets through 11 weeks, and Chicago averages 42.7 (No. 3) Team Pass Plays per Game. He's also seen a healthy 18 (No. 10) Deep Targets and boasts 597 (No. 4) Completed Air Yards.