When analyzing 2020's rookie running backs, we consider their redraft ADP and first-year production. We also analyze advanced stats to look at the opportunity and efficiency metrics while also digging into the recent trends. For instance, Clyde Edwards-Helaire produced early on, then Le'Veon Bell came to town and we observed inconsistencies for the rookie. On the flip side, James Robinson has consistently handled the workhorse role and produced RB1 numbers up to this point.
We plan to compare 2020 ADP data and advanced metrics to help give us an early look at 2021. Since this class involves a talented group, we'll dig into the three most productive here. Next time, we'll cover the other notable 2020 rookie running backs.
James Robinson, Jacksonville Jaguars
FFPC 2020 ADP – 133
Since James Robinson ranks No. 3 among qualified running backs with 1,035 rushing yards, we have to mention him. Throughout the entire season, Robinson has received the RB1 workload that fantasy managers drool over. He currently boasts an 85.4-percent (No. 1) Opportunity Share, 223.9 (No. 4) Weighted Opportunities, and a 74.5-percent (No. 5) Snap Share. He's earned 57 (No. 7) targets, with 46 (No. 5) receptions and 326 (No. 8) receiving yards. Analyzing 2020 rookie running backs, it's hard to ignore Robinson's opportunities and productivity.
Efficiency & 2021 Outlook
Robinson's rookie year efficiency has been mind-blowing despite a 73.7 (No. 37) Run Blocking Efficiency mark. With that said, it leads us to analyze other efficiency metrics. Through 13 games, Robinson has totaled 410 (No. 4) Yards Created with 74 (No. 4) Evaded Tackles.
Robinson checks all of the boxes we look for. Assuming he continues to receive the volume while also maintaining the production and efficiency, he likely ranks as an RB1 in redraft leagues heading into 2021.
Jonathan Taylor, Indianapolis Colts
FFPC 2020 ADP – 35
Next up, we dive into Jonathan Taylor, one of this season's more polarizing fantasy running backs. Taylor checks several boxes in his prospect profile with elite college production, speed, and pass-catching ability.
Even with the low ranked opportunities and inconsistent usage, Taylor has totaled over 1,000 yards through 12 games. On the season, he ranks No. 12 with 759 rushing yards and 286 receiving yards.
Opportunities, Efficiency & 2021 Outlook
Jonathan Taylor has a 45.1-percent (No. 40) Snap Share, 48.6-percent (No. 29) Opportunity Share, and 152.6 (No. 16) Weighted Opportunities. We highlight the Weighted Opportunities because the Colts have consistently used Taylor in the passing game, although it's less than we'd prefer. Efficiency-wise, he has 150 (No. 31) Yards Created with an 89.3 (No. 6) Run Blocking Efficiency rating. With one of the best run-blocking offensive lines, he still struggles to create many yards on his own. However, he's proved relatively efficient with a +10.5 (No. 15) Production Premium and 5.3 (No. 15) Yards Per Touch. Hopefully, he continues to receive a higher workload with decent efficiency metrics outside of Yards Created.
---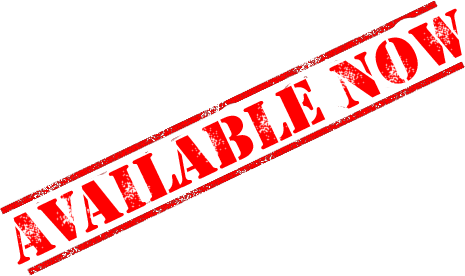 ---
Taylor's opportunity and production have trended up over his past three games. During that stretch, he averaged 21.3 total touches and 138 total yards with nine targets and three touchdowns. If he keeps producing to finish off the year, then expect his 2021 ADP to rise or hover in the same range as 2020. With his talent, season-long production, and efficiency, he should rank as a high-end RB2 or back end RB1 heading into 2021.
Clyde Edwards-Helaire, Kansas City Chiefs
FFPC 2020 ADP – 4.5
Similar to Jonathan Taylor, Clyde Edwards-Helaire has produced well when looking at his season-long numbers. However, we experienced inconsistencies and partly a lack of meeting expectations as a first-round running back. Through 12 games, Edwards-Helaire has surpassed 1,017 total yards with a 68.2-percent (No. 11) Opportunity Share and 181.8 (No. 9) Weighted Opportunities. As we notice the high Weighted Opportunities, it's no surprise to see the 52 (No. 9) targets, but he lacks the touchdowns with only five (No. 29) on the season.
Edwards-Helaire's Efficiency & 2021 Outlook
In PPR leagues, Clyde Edwards-Helaire reached double digits in ten out of 12 games with eight top-24 performances. However, he displayed mediocre efficiency, given the high Opportunity Share. He averages 5.0 (No. 25) Yards Per Touch with 44 (No. 15) Evaded Tackles and a 21.8-percent (No. 28) Juke Rate. Furthermore, he has a +0.4 (No. 37) Production Premium, 269 (No. 12) Yards Created, and a 69.1 (No. 43) Run Blocking Efficiency mark.
Although Edwards-Helaire has consistently produced as an RB2 in PPR leagues, he's not meeting expectations as a top-5 fantasy football draft pick. However, if fantasy managers drafted him before Damien Williams opted out, he likely provided fair value. I'm buying back into Edwards-Helaire in 2021, assuming his ADP falls with the perceived underperformance.