It was the fantasy championship and most of us found ourselves glued to two matchups between the league's four worst teams. That's the beauty of fantasy. You're welcome for the ratings, NFL. Miles Sanders and Justice Hill resuscitated some preseason best ball teams, Saquon Barkley continued his 'Better Late Than Never' tour and the Cowboys– you guessed it– were exposed for the umpteenth time this season. Let's use advanced stats, metrics and analytics to process the weekend's action and look forward into the fantasy future.
Lesson One (Saturday Slate): 49ers survive scare from Rams
A week after the Rams were pantsed by Dallas, they gave their division rival a run for their money in a key matchup for playoff seeding. Both teams gave the other chances to win with turnovers throughout the game, but the 49ers outlasted the Rams. The San Francisco backfield remained tough to pin down, with Tevin Coleman and Deebo Samuel both seeing work on the ground behind Raheem Mostert. George Kittle continued in his role as the team's de facto number one receiver.
UPDATE – Jared Goff (1st Half)

Play Action: 14/16, 153 yards, TD (69% success rate)
No Play Action: 2/9, 38 yards, INT (22% success rate)#LARvsSF | #LARams

— Next Gen Stats (@NextGenStats) December 22, 2019
Jared Goff continued to excel on play action, and did his best to feed his talented receiver group. Robert Woods returned to form and even old friend Brandin Cooks was involved for Los Angeles. Cooper Kupp has cooled off lately, but still found the endzone. Tyler Higbee continued his reign as fantasy's hottest tight end, even with Gerald Everett's return. His last four games add up to 37 catches for over 400 yards.
Action: At this point, we have to consider Higbee will be a more involved asset in the Rams offense beyond 2019. His rapport with Goff has been plain to see. Clearly, Higbee is doing his part to get open all over the field and rack up yards. His dynasty value will be intriguing to monitor heading into the offseason, with the Rams having personnel decisions to make across the board. Selling Higbee high after this wild run may prove fruitful for the right return.
Lesson Two: Kenyan Drake, League Winner
Kenyan Drake was a zero-RB target all summer long, but it was as an Arizona Cardinal that he led savvy fantasy players to a championship. After the four-TD performance in the semi-finals, Drake steamrolled the Seahawks for 166 yards and two scores, one being an untouched 80-yard line drive through the Seattle defense. He's been fully reborn in Arizona's up-tempo attack, while David Johnson has essentially been laid to rest.
Drake's future in Arizona is in flux as this roster continues into Year Two of the Kliff & Kyler experience. Drake has certainly shown himself capable of producing when given a bellcow workload, receiving a season-high 22 touches on Sunday as the Cardinals tried to keep hold of their lead over Seattle. Arizona received Drake for a song, and it makes sense he'd be a part of their plans in 2020. This will be a key situation to watch over the fantasy offseason.
Action: Drake remains an intriguing hold into 2020. It should be revealed soon what the issue is with Johnson, who hasn't looked healthy all year. Drake's stock is rising each passing week, so hold tight to the reborn asset.
Lesson Three: Julio Jones, Michael Thomas have milestone days
Julio Jones, a Hall-of-Fame caliber receiver that's still been underrated, became the fastest player to reach 12,000 career receiving yards. He beat out Jerry Rice, which seems good. Jones has been a remarkably consistent player, and having Matt Ryan to play with over the years has certainly played a pivotal role in the pair's success. Jones turns 31 in February and, approaching his tenth year in the league, has looked as good as ever.
Michael Thomas (@Cantguardmike) has surpassed Hall of Famer Randy Moss (5,396) for the most receiving yards through a player's first 4 seasons in NFL history.#NOvsTEN | #Saints

— NFL Research (@NFLResearch) December 22, 2019
Across the NFC South, Michael Thomas set some milestones of his own. He broke the single-season receptions record, putting Marvin Harrison's 143-catch mark in the rearview mirror with Week 17 still to go. Drew Brees has had eyes only for MT for a while now, feeding him fewer than 10 targets only three times all season. It's consistent play from two greats, with Thomas proving himself one of the most sure-handed route-runners in the league.
Action: We'll be discussing Jones and a few other veterans' dynasty values in an upcoming piece here. The short answer is he's still an elite producer in the NFL. As long as his health and quarterback situation stay consistent, so too should he. You don't need us to tell you that Thomas is a top-three receiver in dynasty. Those who have him should count their blessings.
Lesson Four: Tyler Boyd leads the way in surprising shootout
The Burrow Bowl had some fireworks lately, as Cincinnati inexplicably battled back from a monster fourth-quarter deficit to push Miami to overtime. The Dolphins ended up sealing their fourth win, officially putting the Bengals on the clock. The front-runner to have their name called first is LSU quarterback Joe Burrow, and he would join a team that has some assets. Tyler Boyd has evolved from clear second fiddle to A.J. Green to a true alpha in his own right. He had a career day in the fantasy championship to prove it. Granted, he feasted against a Miami "secondary" that's been among the most giving in the league to receivers. Still, 33.8 fantasy points are 33.8 fantasy points.
---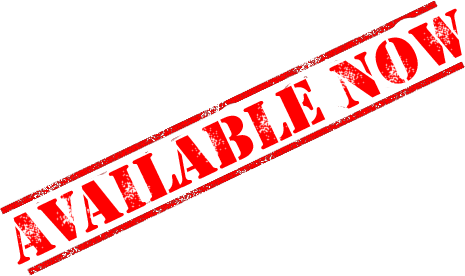 ---
Boyd parlayed the increased volume from Andy Dalton into nine catches for 128 yards and two scores, even while being hobbled for portions of the fourth quarter and overtime. It was a warrior performance for a player that's just turned 25 and has a promising career ahead of him.
Action: If leaguemates are souring on a young receiver wallowing on a bad team, strike on Boyd. The quarterback play in 2020 can't get much worse than it was this year, and the Bengals have plenty of picks to improve a talent-deficient roster. For those who are into a little DGAF DFS, Boyd draws the Browns in Week 17. Keep an eye on his injury situation, but he'd be a solid play in that spot.
Monday Night Homework: All in on Davante Adams
The once-lauded Vikings secondary has crumbled, and Davante Adams has been largely effective since returning from injury. Since coming back in Week 9, Adams has cleared 100 yards or scored in 4-of-6 games. In fact, he has also cleared 100 yards or scored in each of his last five matchups with the Vikings. He owns them. Adams is the focal point of the Packers' pass offense. With Aaron Rodgers and company desperately vying for a first-round bye, they'll need to press the gas pedal against their division rival.