Among all positions in fantasy, wide receiver remains the hardest to evaluate on a week-to-week basis. Wide receivers compete with others of the same position on the field at one time and unlike running back and quarterback, they see far less opportunity in a game. Understandably, this makes the wide receiver landscape substantially more difficult to project week in and week out. Small nuance in the way gamers track weekly match-ups can be monumental. With that said, evaluating a wide receiver against total team defense is obsolete. The true value lies in deciphering the in-game wide receiver versus cornerback battles and projecting for the best outcome given the matchup. Using advanced stats, metrics and analytics, this series will break down the top wide receiver vs cornerback plays each week. Identifying these marquee match-ups will give fantasy gamers an automatic edge in their lineups.
Keenan Allen, LAC vs Nevin Lawson, OAK
Keenan Allen has been in his fantasy bag as of late. He's posted 13 or more fantasy points in each of the last five games while averaging seven receptions and 77 receiving yards in that span. Coming into Week 16, his 26.2-percent (No. 9 among qualified wide receivers) Target Share and 130 (No. 5) Targets have been a pillar of his 16.2 (No. 12) Fantasy Points Per Game. Unwavering in his ability to produce on his opportunity, Allen is an easy call to make this week. Due to the aforementioned, he is typically a safe floor play. However, Nevin Lawson. and a struggling Oakland secondary elevate his ceiling to top-five play this week.
---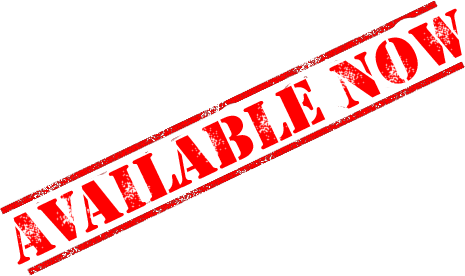 ---
Lawson's playing time has been few and far between, but he's coming off his first game with a Snap Share north of 90-percent against the Jaguars. It wasn't pretty. He allowed two receptions for 61 receiving yards and one TD amounting to 14.1 (No. 59) fantasy points. On 87 Routes Defended this year, he's allowed 11 receptions for 179 yards for an average of 15.7 yards per completion and two TDs. His production allowed on just 18 targets and a 19.5-percent Target Rate indicate he'll have his hands full with Allen and all of his volume.
Oakland's defense allows 263 passing yards and two passing scores per game. Allen has scored two of his five TDs over the last four weeks, adding another layer of confidence against Lawson. Furthermore, the Chargers average 38.7 (No. 13) Pass Plays Per Game with most of that volume going to Allen. Combine production, opportunity and a struggling Lawson in coverage, and gamers have the perfect recipe for a smash week from Allen. Lock him in and enjoy the championship.
Michael Gallup, DAL vs Ronald Darby, PHI
With Dallas' season on the line, the Cowboys will come out guns blazing in a must-win game against the Eagles. Philadelphia's defense allows 261 passing yards and cedes just north of 35 pass attempts per game to opposing teams, which gives all Cowboys receivers an uptick in projection. Michael Gallup is the strongest play of the bunch. Over the last five games, he leads the receiving corps in targets, receptions, Air Yards, receiving yards and overall fantasy points. All of that aside, Gallup is set to face off against Ronald Darby, who's been abysmal this season.
Darby is one of the most targeted and generous DBs in the league. He's allowed 47 (No. 47) Receptions on 69 (No. 43) Targets, culminating in a 68.1-percent (No. 63) Catch Rate Alllowed to opposing WRs. From a production standpoint, he's given up 711 (No. 63) Yards Allowed and a massive seven (No. 76) touchdowns on just 247 (No. 15) Routes Defended. On a per-play basis, his 15.1 (No. 67) Yards Per Reception Allowed on a 13.7 (No. 75) yard Average Target Distance have earned him a -19.6 (No. 71) Coverage Rating by PlayerProfiler standards.
Darby's propensity to give up production has translated to big fantasy points allowed. On the season, He allows an average of 17.8 (No. 77) Fantasy Points Per Game. Per play, he averages 2.32 (No. 76) Fantasy Points Per Target and 0.65 (No. 78) Fantasy Points Per Cover Snap. He's allowed 20-plus fantasy points in two of his last three games. Gallup's 13.8 (No. 26) Fantasy Points Per Game are a conservative threshold in this uber fantasy-friendly matchup. The stars are aligning for Gallup, and gamers should be ready to cash in.
Tyler Lockett, SEA vs Byron Murphy, ARI
With hopes of keeping the 49ers at bay and retaining the 1-seed in the NFC playoff race, Tyler Lockett and the Seahawks draw a great matchup against the Cardinals in Week 16. Lockett hit a snag over the last half of the season, but he got back on track with an 8-120-1 statline last week for his third top-10 fantasy finish of the season. Even with a few bad games, his ceiling, as we saw against Carolina, makes him a weekly start regardless of the matchup. With that said, his date with Byron Murphy puts gamers in an extremely exploitable situation.
Murphy has paved the way for some huge fantasy games. On 86 (No. 60) Targets Allowed, he's surrendered 63 (No. 74) Receptions for a 73.3-percent (No. 75) Catch Rate to WRs this season. The result has been a -25.3 (No. 75) Coverage Rating that's led to him giving up 732 (No. 68) yards and eight (No. 77) TDs. From a fantasy lens, the culmination of Murphy's production allowed has been 15.4 (No. 75) Fantasy Points Allowed Per Game and 2.14 (No. 71) Fantasy Points Per Target Allowed.
An added wrinkle to this matchup is Murphy's inability to stick with WRs in coverage both downfield and in close quarters. He's averaging 1.12 (No. 52) yards of Target Separation when thrown at and has a 1.2-percent (No. 35) Burn Rate. Lockett possesses 4.4 (92nd-percentile) speed and averages 1.96 (No. 10) yards of Target Separation on his own. Considering Lockett's 23 (No. 13) Deep Targets and seven (No. 4) Receiving TDs this season, this opens the door for huge plays downfield for chunk fantasy points. Chalk this matchup to the biggest boom play of the week. Expect Lockett to hit inside the top three.