We've reached the end of the traditional fantasy season, although some of you will be firing off playoff-only contests and DFS lineups for weeks to come. But it's time for me to wrap up a chaotic, unpredictable 2020 season the only way I know how: synthesizing fantasy takes and lessons from what we've all been through together. These are the absolute most important lessons I learned this year. And if you read on, or if you've read any of my work this past season, I extend a heartfelt thank you for taking the time out to do so. Now let's fire up PlayerProfiler.com's advanced stats, metrics, and analytics to recap a wild one.
Lesson One: QB Rushing Production is All That Matters
It became abundantly clear over the course of the season that it didn't really matter what quarterback you selected this year. It only mattered if they could run. If folks were reluctant to admit the obvious, Jalen Hurts dropped into starting lineups in the home stretch and was the QB3 over the final three weeks of the season, accounting for 238 rushing yards and a rushing score to go along with 847 passing yards and five scores through the air. He would've been the QB23 over the same period without those ever-important rushing numbers.
I decided to take a look at the ground production of the top 20 QBs a couple weeks ago for Lessons Learned, and I did some more digging this time around.
The top-10 QBs rushed almost 150 more yards on average than the second group of QBs, and that's with Tom Brady chipping in a measly three yards on the ground. And the rushing yards don't even tell the whole story. In most leagues, a passing touchdown is worth four points, while rushing or receiving scores are worth six. Every time your mobile QB runs one in, it's just capitalizing even more on their boost in value.
The more mobile top-10 group scored on average almost double the rushing scores of the more statuesque group, and Cam Newton helped to supremely boost that average with his 12 rushing scores, while the other nine accounted for 14. In 2021, a non-rushing QB would have to be a major value for me to draft them on one of my fantasy teams.
Lesson Two: Rookies Shine Despite Lack of Offseason Training
It was pretty hard to go wrong early in rookie drafts this year. Whether you opted for a stud QB like Joe Burrow or Tua Tagovailoa, a top flight wideout like CeeDee Lamb or Justin Jefferson, or one of the backs in Jonathan Taylor, Clyde Edwards-Helaire, et. al, every single one of them produced usable weeks in fantasy, and many were borderline league winners (except Ke'Shawn Vaughn). There were slow starters like Cam Akers and J.K. Dobbins, but the class as a whole produced a treasure trove of talented contributors.
2 touchdowns for ceedee lamb (208 total pts) and he still has no shot at catching justin jefferson (237) for the rookie wr1 title.

all hail. pic.twitter.com/Y8jTw9OQbt

— the podfather (@Fantasy_Mansion) December 28, 2020
I collected interviews from startup participants in the summer for a new dynasty league. I talked to one player who was gobbling up rookie pick after rookie pick in the startup draft instead of aging assets with name value, and he said he was "buying when everyone else was scared." He went to the championship.
The concerns about rookie performance in a gutted offseason "program" year had many fantasy gamers wary of investing in these green assets, but it turned out to be one of the best rookie classes ever. Sure, the talent isn't the same every year, and we certainly expected great things from many of these players long before any COVID concerns, but the fact remains that this year's group blew the doors off expectations at every position. It will certainly make me more aggressive on high-upside rookies in the coming years.
Lesson Three: We Need More Brian Dabolls
There was much skepticism surrounding Josh Allen and the Bills offense coming into 2020. He finished the season as fantasy football's QB1. The run-first approach many predicted resulted in the team ranking top-15 in pass attempts per game, and Allen ranked No. 7 among qualified quarterbacks with 547 pass attempts and No. 2 with 84 Red Zone Attempts. Doesn't sound too run-heavy after all. He lifted Stefon Diggs to a WR3 finish, behind only Davante Adams and Tyreek Hill. Folks were down on Diggs as well, figuring his route-running prowess would be wasted with an erratic Allen under center. But players get better. And Allen was fantastic this year, taking advantage of cake matchups and cutting way down on the self-inflicted mistakes.
Josh Allen has dramatically improved his completion percentage relative to expectation this season, after ranking in the bottom three in each of his first two seasons in the NFL.

Allen CPOE by Season

2018: -7.7% (33rd)
2019: -3.7% (30th)
2020: +4.4% (3rd)#BillsMafia pic.twitter.com/aiaV4QWTlu

— Next Gen Stats (@NextGenStats) December 29, 2020
It's all thanks to Brian Daboll and the Bills' willingness to build their offense around their players and not retro-fit them to an existing scheme. It led to Allen's best completion percentage of his career and a Super Bowl run to come. The product is so much better when team personnel approach game-planning this way, and the hope is that other organizations will follow suit with this approach. It sounds nu-wave to the dinosaur front offices when it's really the only way to maximize your talent. We salute you, Brian Daboll.
---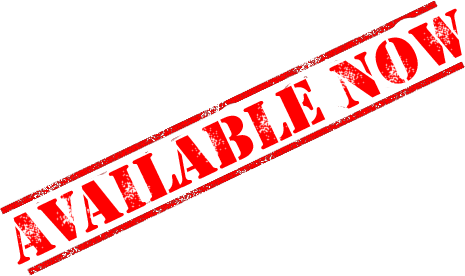 ---
The Daboll Effect will encourage me to fade prior narratives when it comes to forecasting the future. Things change, and the quicker the response to change, the larger the edge will be. I mean, so many of us faded a phenom like Diggs because he was going to become a true WR1 tethered to a QB who is never afraid to pull the trigger and is always down to go for the big play. And he's only ever had John Brown and Cole Beasley to throw to. Oh. It already sounds counterintuitive, yet many of us fell right into the trap. I'm going to try harder to bet on obvious talent and not over-think myself out of good things in 2021. I'll see you there. Thanks for reading.