The Weighted Opportunities DFS Value Index identifies undervalued running backs in daily fantasy. Each week, we will compare Weighted Opportunities Per Game and Opportunity Shares against FanDuel salaries at the running back position. Slight adjustments will be made to the final ranking to account for projected personnel changes, matchups, Game Script, and other information the value metric cannot capture on its own. The focus will be on players under $6,500 salary on FanDuel. The best lineups can and should be based around the true workhorse RBs, but these value plays can be useful to differentiate GPP lineups or find sneaky values in cash.
Week 17 always hold a strange place in fantasy football. Some teams are giving chances to young players, others are resting established veterans, and some are fighting tooth and nail for a chance at a playoff spot. There is a reason most leagues end after Week 16, so how can we attack this landscape and come out a winner in DFS? One way is to accept higher risk. There are always a few off-the-radar players that make a splash with increased playing time. Do not be afraid to use less-owned or fringier plays this week. Another way is to focus on matchups with teams that have something to play for. Teams fighting for a playoff spot or seed are more likely to follow their typical usage patterns. With those tenets in mind, let's dive into this week's value plays.
No. 10) Giovani Bernard – FD $6,200 vs. BAL
Value Rating: 21.3
Weighted Opportunities Per Game: 10.9 (No. 33 among qualified running backs)
Opportunity Share: 43.0-percent (No. 39)
Game Script: -2.82 (No. 23)
While Samaje Perine has been mixed in, Giovani Bernard continues to get the majority of high value touches with Joe Mixon sidelined. Since Week 6, Bernard has averaged 11.7 carries per game and 17.8 routes per game. Add in his penchant for receiving targets on those routes and you have a recipe for reliable fantasy production.
Against a Baltimore team fighting for its wild card spot, Bernard should continue to see passing down work. He is playable in both tournaments and cash with a touch floor coupled with reception and touchdown upside.
No. 9) Zack Moss – FD $5,400 vs MIA
Value Rating: 24.86
Weighted Opportunities Per Game: 7.7 (No. 56)
Opportunity Share: 45.2-percent (No. 35)
Game Script: +4.79 (No. 1)
Zack Moss has had an up and down rookie season. On the positive side, he has gotten consistent playing time as a change of pace and goal line back. At the same time, he has not been able to grab hold of the starting role despite Devin Singletary's efficiency struggles. In the chaos of Week 17, Moss may get his chance to take over an increased workload. The game will be highly contested with a playoff spot on the line for the Dolphins and seeding in the balance for the Bills.
---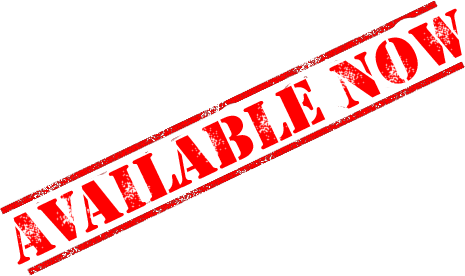 ---
Moss' upside comes from his ability to gain yards after contact. His 27.9-percent (No. 6) Juke Rate ranks in the top 10 among qualified backs, as does his 1.70 (No. 7) Yards Created per Touch. If the Bills get an early lead, he will likely see more chances to use the tackle breaking ability to gain chunk plays. Overall, there is a lot of risk playing a secondary option like Moss. He a tournament-only play in the right correlation stacks.
No. 8) Kareem Hunt – FD $6,400 vs. PIT
Value Rating: 26.19
Weighted Opportunities Per Game: 12.8 (No. 22)
Opportunity Share: 49.1-percent (No. 29)
Game Script: +0.18 (No. 13)
Kareem Hunt is still clearly the second option to Nick Chubb, but the Browns use their running backs so often that his role is still valuable. Hunt ran 25 routes last week with the Browns trailing to the Jets despite only playing 43.7-percent of the snaps.
It is hard to predict what will happen this week against a Steelers team benching Ben Roethlisberger and T.J. Watt. The Browns could run away with the victory, but there is a great deal of uncertainty. Hunt is viable in either tournaments or cash, but his $6,400 price tag is a lot to spend knowing he will not out-touch Chubb. There are other better options.
No. 7) Chase Edmonds – FD $5,500 @ LAR
Value Rating: 27.18
Weighted Opportunities Per Game: 10.7 (No. 35)
Opportunity Share: 38.1-percent (No. 45)
Game Script: +0.05 (No. 14)
Chase Edmonds is another secondary back that has been seeing consistent work. He has done most of his damage through the air with consistent routes and targets regardless of whether Kenyan Drake has been active. Last week was a low point for Edmonds with no carries and only a 20.8-percent Snap Share, but he will likely bounce back to normal usage in Week 17. We should expect 5-10 carries and double-digit routes. The matchup against the Rams limits his upside in that role though. The Rams have one of the best defenses in the NFL this year and the game will likely provide a high-scoring environment to chase in DFS. Edmonds should be faded even with his price dropping.
No. 6) Wayne Gallman – FD $5,700 vs. DAL
Value Rating: 27.27
Weighted Opportunities Per Game: 9.5 (42nd)
Opportunity Share: 48.8-percent (No. 30)
Game Script: -2.61 (No. 21)
Wayne Gallman came back down to earth over the last few weeks after running hot in cash with seven straight double-digit fantasy performances. Consistent RB2 production at low cost can provide the key to building cash lineups. Though he does not possess the burst nor high-usage upside to take down a tournament. His outlook should be up this week against a beatable Cowboys defense. The Giants have a better chance to take a lead than they did against the Browns and Ravens, which gives him a better chance to reach his floor. There is also a chance the game is a shootout with many scoring opportunities. All in all, Gallman should return to cash lock status this week at his low $5,700 price point.
No. 5) James Conner – FD $6,200 @ CLE
Value Rating: 36.48
Weighted Opportunities Per Game: 12.6 (No. 23)
Opportunity Share: 63.7-percent (No. 15)
Game Script: +2.33 (No. 6)
James Conner is exactly who PlayerProfiler regulars thought he is: a slow, plodding back with limited touch-to-touch upside. That is a frustrating player to invest in for DFS, but can still be fruitful if he gets enough opportunities to put up fantasy points. Though he is still the lead back in Pittsburgh and will remain so for the rest of the season.
The primary risk in Week 17 is that he gets rested along with their other starters. Even lower usage would be enough to doom a back like Conner. The $6,200 price tag is intriguing, but he has too much downside matched with a low ceiling. He is an easy fade.
No. 4) Kenyan Drake – FD $6,200 @ LAR
Value Rating: 38.94
Weighted Opportunities Per Game: 13.0 (No. 20)
Opportunity Share: 65.9-percent (No. 13)
Game Script: +0.05 (No. 14)
Last week against San Francisco was Kenyan Drake's true chance to be a tournament winner. He delivered the opportunity with 18 carries, five red zone looks, and 23 routes run. However, he could only put together 50 yards and one touchdown. That low efficiency in a smash spot likely is driving his price down again. Now is the time to take him in DFS. He should get more of those opportunities in a contested game against the Rams. As mentioned before, the Rams defense is an issue for Drake as well as Chase Edmonds. A lead back at only $6,200, Drake is still worth the matchup risk. He is playable in both tournaments and cash games.
No. 3) Devin Singletary – FD $5,600 vs. MIA
Value Rating: 42.12
Weighted Opportunities Per Game: 11.5 (No. 30)
Opportunity Share: 58.6-percent (No. 21)
Game Script: +4.79 (No. 1)
Here we find ourselves again. Devin Singletary is still the highest-usage back in what might be the best offense in the NFL. He is getting touches and running routes every week. But there are two issues in his profile. Despite a healthy percentage of Breakaway Runs at 5.2-percent (No. 13) and a decent 22.1-percent (No. 25) Juke Rate, Singletary has only managed 4.4 yards per carry. This is mostly due to a 62.9 (No. 59) Run Blocking Efficiency mark. He also has not seen enough red zone usage with 1.8 touches there per game.
Singletary will see higher than a 1.1-percent touchdown rate moving forward, but will still be below average. The run blocking is not getting any better this week either. He is cheap enough to consider in all formats, but is a risky selection reliant on big plays.
No. 2) Ezekiel Elliott – FD $6,500 @ NYG
Value Rating: 51.11
Weighted Opportunities Per Game: 17.6 (No. 5)
Opportunity Share: 72.6-percent (No. 8)
Game Script: -4.66 (No. 27)
Ezekiel Elliott is not the 20-point lock that he used to be, but he still been a reliable producer across most of this year. Despite some struggles in the second half of the season, he averages 14.8 (No. 14) Fantasy Points per Game. With his price dropping down to $6,500, this might be the cheapest he will be in his prime. The Cowboys will want to use every weapon they have in their attempt to take the NFC East crown. Elliott should return back to his high usage after gaining 139 yards last week against the Eagles. With Dallas' defense likely to turn the game to a shootout, he has both a solid floor and high upside. Take this chance to play him in all formats.
No. 1) Duke Johnson – FD $4,700 vs. TEN
Value Rating: 59.41
Weighted Opportunities Per Game: 9.2 (No. 43)
Opportunity Share: 45.2-percent (No. 35)
Game Script: -5.52 (No. 29)
Duke Johnson returns this week in a meaningless game for the Texans against the Titans. He should return to a few ground carries and close to 20 routes run. As always, he will make his money in the passing game.
With a potent offense and a horrid defense, the Titans should provide a number of opportunities for him to get involved. In addition, it is possible the team lowers David Johnson's workload due to his injury history and lack of game importance. Duke is exactly the kind of unreliable, cheap running back that could end up as a big win. At close to the minimum, he has a chance to provide value in all formats. But the risk is there too, so limit the exposure.