There's a sale going on at the fantasy supermarket! Every week, there are players whose prices are either slashed due to recent performance or not yet as high as you should be willing to pay for them.
These players are all primed for value increases in the near future. Using advanced stats and metrics, I'll be walking you through this week's supermarket sales and highlighting players you should be looking to buy before the next slate of contests. Act now, because this sale isn't going to last long.
Saquon Barkley
The road has been paved for Saquon Barkley to be the cheapest he'll ever be in all formats. He's two weeks removed from his ACL recovery, and drew two stout run defenses to start the season. While his performance thus far has been dismal, his 83-percent Snap Share and 70-percent Opportunity Share in his last outing show that he's gearing back up to the type of workload we're used to seeing out of him.
Barkley showed a spark of his old self with a 41-yard prance against Washington, and had the Giants faced a worse front-7 (like Atlanta's, for example) he would have had a very nice day. With the offense looking better than expected, Barkley will soon remind everyone why he is the greatest running back prospect of all time. If his holder is ready to jump ship, pounce on the plummeting value of the first round fantasy pick. 
James White
In PPR leagues, James White is a value. He was likely drafted late or picked up in your league prior to Week 2 (if he's on the waiver wire, run – do not walk – to get him). The Patriots have handed down the Tom Brady-esque "dink and dunk" offense down to Mac Jones, and this greatly benefits White given his pass-catching and two minute drill role.
So far White has compiled a 19.7-percent (No. 3 among qualified running backs) Target Share (with a 72.2-percent backfield Target Share) and a 31.4-percent (No. 46) Opportunity Share. This is great usage for the bonafide pass-catching back. He's a depth piece, so his trade value shouldn't be too much. You may even be able to swindle a deal for a replaceable, low-end WR3 to cement your RB room and lock down a solid floor play at flex every week.
Noah Fant
In fantasy, you want to chase talent on teams with consolidated target shares. Denver is one of those teams. Courtland Sutton and Noah Fant were the only two Bronco pass catchers to surpass five targets last week, combining for a 44.18-percent Target Share. Fant himself checked in with a 17.64-percent Target Share in a positive Game Script matchup against the Jaguars. We love Air Yards, and Fant checks that box too. He has earned 78 (No. 5) Air Yards and a 13.0-percent (No. 13) Air Yards Share.
Following Jerry Jeudy's injury, it's clear that Fant is the locked-in number two option for this offense, and Denver's upcoming schedule suggests there are even-to-negative Game Script games coming up against pass-friendly defenses. Go get Fant before he goes nuclear.
A.J. Brown
The Titans have flopped so far this season. Offensive line struggles have caused the offense to fade, which has rippled into more negative Game Scripts than expected. Normally, this would boost the fantasy production of A.J. Brown, but the production he's capable of has yet to come to fruition. 
We know this level of struggle won't last long. While Brown's year-to-date 23.0-percent (No. 32) Target Share falls below expectations, he saw 172 Air Yards last week and has a seasonal 58.2-percent (No. 7) Dominator Rating. We've seen his talent. We know he's the alpha in the passing game. It'll all come together soon enough. It's time to push all the chips in on the three-legged alpha.
And now for THE certified, locked and loaded, Fantasy Supermarket BUY OF THE WEEK…
Leonard Fournette
Who doesn't love a bell-cow on a team with an unstoppable offense and a solid defense? Too many people, apparently. Leonard Fournette, despite having all the tools and seeing all of the opportunity, just hasn't quite fired yet. It happens. Football is weird sometimes. However, Fournette's 63.3-percent (No. 16) Opportunity Share, 13.6-percent (No. 9) Target Share, and 81.8-percent (No. 19) Catch Rate are salivating. Ronald Jones (who stinks, by the way) can't figure out how to keep Fournette at bay. 
Uncle Lenny's touch efficiency has gone up since last year. His 8 (No. 16) Evaded Tackles and 27.6-percent (No. 14) Juke Rate show promise. All that's needed is one solid rushing week for his value to shoot up to where it should be. Don't let that week pass by before you get him on your roster. Tampa Bay is lethal, and you want the bell-cow back on a lethal offense. You want him on that wall, you NEED him on that wall. That's right, a 22-year old just laid down a reference from A Few Good Men (editors note: well done).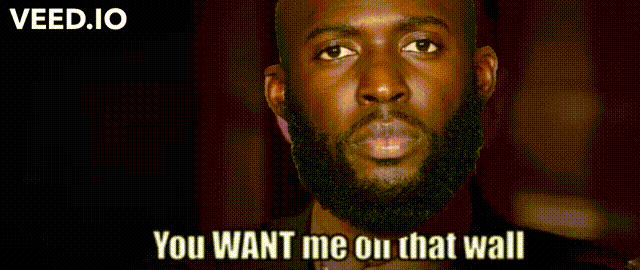 BONUS: Price Check
Price check on aisle 4!! As a bonus, I'm throwing in some players that have either recently risen in value ("Buy Highs") or may not have dropped below a reasonable value in the eyes of certain fantasy gamers. Check in on these player's prices to see if you can still buy at a reasonable value:
Conclusion
You don't win fantasy leagues through the draft. You win by taking advantage of the waiver wire and trade market. This year's early season shenanigans present ample opportunity to push your team to the next level. Start by targeting these players. If you can't manage to strike a deal, then there's always next week at the fantasy supermarket.