As a New York Giants fan, I thought it was clear what the team should have done with the No. 2 overall pick in the 2018 Draft. We had an aging quarterback, and were blessed to have a high pick in a year loaded with quarterback talent. Take Baker Mayfield or Sam Darnold, and begin the franchise anew. You know the story of what actually happened. Instead of a quarterback, the Giants drafted a running back. The best running back prospect in recent memory, but still, a freaking running back, which advanced stats, metrics, and analytics suggests is sub-optimal at the top of the NFL Draft.
This year's crop of quarterbacks, meanwhile, isn't quite as obviously strong. However, this quarterback class still carries plenty of intrigue, which could mean good news for your dynasty teams needing young talent at the position. For my sake, let's hope Mike Francesca likes Kyler Murray.
The Elite
At least that's what NFL draft analysts and scouts tell us. So when Murray weighed in at 5-10 and 207-pounds, those of us rooting for this quarterback class breathed a sigh of relief. NFL teams won't use Murray's physical measurables to push Murray down their draft boards. For reference, Wilson weighed in at 204-pounds at his Combine. Why do we care so much about Kyler Murray? Last year I wrote about how Baker Mayfield was the greatest quarterback prospect since Andrew Luck.
Quarterback A

Dropbacks: 462
Total Yards: 5104
Total TDs: 48
Sacks: 26
Passer Rating: 137.5

Quarterback B

Dropbacks: 435
Total Yards: 5435
Total TDs: 54
Sacks: 17
Passer Rating: 137.2

.
.
.
.
.
.
.
.

Quarterback A is Baker Mayfield (2017)
Quarterback B is Kyler Murray (2018)

— Scott Barrett (@ScottBarrettDFB) February 12, 2019
Kyler Murray essentially replicated Mayfield's final season this past year, as he posted a 95.8 College QBR and a 11.6 YPA at Oklahoma. The late Breakout Age of 21.1 is easily explained by the presence of Mayfield on the same team. Oh, and Murray also added 1001 rushing yards and 12 scores on the ground in his final season, posting a 7.2 yards per carry mark that is higher than even speed threat Lamar Jackson recorded in any year in college.
Concerns about his size and lack of starting experience are legitimate red flags, but there is no doubt that Murray's potential is astronomical.
Kyler Murray (72.6%) and Dwayne Haskins (72.0%) had nearly the same adjusted completion rate (for drops) last year, but Murray's passes traveled 1.8 yards further in air on average per PFF.

Murray's 2018 adjusted completion% is still far behind Mayfield the year prior (76.3%).

— Graham Barfield (@GrahamBarfield) February 25, 2019
Dwayne Haskins is an extremely exciting prospect as well, and he shares none of the size concerns that Murray possesses. Haskins was the engine behind the prolific Ohio State offense, as he was asked to toss the rock 533 times last year, second most in the nation. Haskins' ability to maintain tremendous efficiency marks in spite of such massive volume is extremely impressive. Only Murray has a higher College QBR in this class than Haskins' 86.3 mark. Haskins also ranks in the 80th-percentile with a 9.1 College YPA. His less-than-ideal Breakout Age may be explained away by the presence of an experienced quarterback (this time J.T. Barrett) on the roster. With superior efficiency marks against tough competition and a large frame, there's no wonder Haskins' Best Comparable is Jameis Winston, who has ranked top-13 in Fantasy Points Per Game each of the past 2 seasons.
Experience Matters
Jordan Ta'amu, at 6-3 and 221-pounds, is another signal caller with the prototypical size that NFL teams love giving second and third chances. More importantly, however, Ta'amu delivered exceptional efficiency (9.5 College YPA) while facing SEC competition as quarterback for Ole Miss. Add in a 19.7 Breakout Age, and Ta'amu could be the Dak Prescott of this class that sneaks up on everyone. But even Ta'amu isn't built quite like Tyree Jackson, who checks in at a monstrous 6-7 249-pounds. The scariest part? He also runs a 4.59 40-Yard Dash. While Jackson will probably never develop into a prolific passer at the NFL level, the rushing upside he offers as a quarterback should have rookie drafters clutching their pearls.
Murray and Haskins offer plenty in terms of college efficiency, but if you prefer quarterbacks with plenty of starting experience and production, this class has that too. Drew Lock has the most starting experience in this quarterback class, which makes sense when you consider his Breakout Age of 18.8 is in the 95th-percentile at the position. Against stiff SEC competition, Lock posted an impressive 81.8 College QBR, good for the 79th-percentile. Lock is also sneaky athletic; at 6-4 228-pounds, the Missouri Tigers product ran a 4.69 40-Yard Dash. Lock's SPARQ-x score came in at an impressive 103.5, which puts him in the 85th-percentile in the athleticism metric.
---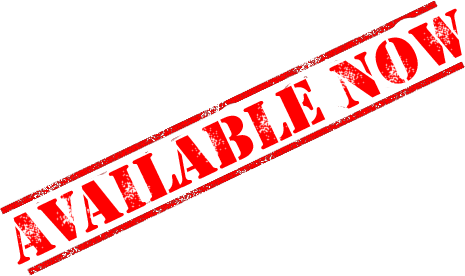 ---
Jarrett Stidham is another guy with experience against SEC competition. Stidham was very efficient in his time with Auburn, posting a 9.6 YPA. Age-adjusting Stidham's production also grades him favorably, as his Breakout Age was just 19.1 years.
According to ESPN Stats and Information Group Will Grier had a catchable ball pass percentage of 81.9% in 2018.

Kyler Murray was at 80.6%.

Someone is wrong here.

— Josh Hermsmeyer (@friscojosh) March 11, 2019
Will Grier is another fascinating prospect. There is a glaring red flag with him (his age relative to his competition), but his efficiency marks are very impressive. Grier ranks 2nd in this class with a 9.7 College YPA, and only Murray and Haskins posted a higher College QBR than Grier's 81.9 mark. But a quarterback class isn't complete without the exciting prospect from a small school, and Easton Stick fits the bill. The starter for North Dakota State since Carson Wentz left the school to enter the NFL draft, Stick combines a ridiculous 11.8 College YPA with a blazing 4.62 40-Yard Dash. That combination of passing efficiency and rushing ability (Stick ran in 17 touchdowns this past season) is plenty exciting.
The Other Guys
This isn't even to get to prospects like Daniel Jones of Duke, who has a 19.3 Breakout Age, plenty of starting experience, and is getting first-round hype from NFL scouts. There's also Ryan Finley, who posted a 72nd-percentile College QBR and brings some athleticism to the table with his 96.5 (71st percentile) SPARQ-x Score.
This year's quarterback class doesn't have the surefire prospects that 2018 did with Mayfield and Darnold, but guys like Murray have tantalizing upside and there's plenty of interesting depth even as you move down the draft board. If your NFL or fantasy football team is looking to take a flier on a quarterback, there are plenty of interesting options in this year's group of signal callers.