Athleticism matters in athletics.
This phrase has been repeated so many times over the airwaves of RotoUnderworld radio, it should be etched into the brains of all listen. Well, this running back class is one of the most unathletic in recent memory. A year after watching Saquon Barkley shred the combine, even the most optimistic individual would be disappointed by the athleticism from this year's crop of running backs. But even though athleticism definitely matters, we also know that when evaluating college prospects, age-adjusted production comes first. Athleticism is used to filter prospects and provide context, but production is the backbone of prospect analysis.
The thing is… this running back class doesn't have many standouts in the production department either. It was inevitable that we would have a down running back class. We've been spoiled in recent years. 2018's group of running backs featured Barkley, Derrius Guice, Nick Chubb, and Sony Michel. Heck it was so good Phillip Lindsay, who dominated his competition at Colorado, went undrafted. In 2017, we had the pleasure of watching Leonard Fournette, Dalvin Cook, Christian McCafferey, and Joe Mixon. Years pasts had superior talents at the top of the draft – we got Ezekiel Elliott in 2016, plus Todd Gurley, Melvin Gordon, and David Johnson in 2015, but this year offers neither high-end talent or quality depth. Based on the advanced stats, metrics and analytics player profiles, this running back class stinks.
Film Grinder Favorites
It starts at the very top, with the consensus No. 1 prospect smartly not participating in drills at the Combine and instead watching the class around him implode. Said top prospect, Josh Jacobs, has failed to be the leading rusher on his own team each of the three seasons he played. That lead to just the 13.9-percent (15th percentile) College Dominator Rating. And while Jacobs did secure 20 receptions in his final season at Alabama, his College Target Share was still just 4.2-percent.
---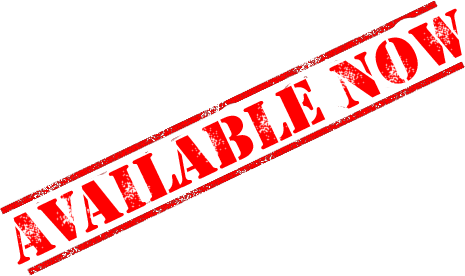 ---
This guy is widely regarded as best in class. Jacobs' teammate, Damien Harris, is also considered a top-5 prospect in this class. Harris has his own concerns regarding his production and lack of ability in the receiving game.
Elijah Holyfield is a prospect many film evaluators were excited about due to his propensity to break tackles. But there was little doubt as to why he was trucking defenders instead of outrunning them after he rumbled his way to just a 4.78 40-Yard Dash. That's not the only concern with Holyfield. He's a non-factor through the air, as he managed a ludicrously low 0.3-percent College Target Share. That's not a typo. The lack of receiving game chops paired with the poor Combine performance makes Holyfield another poor prospect, even if his bad College Dominator can be explained by the quality of running backs Georgia has featured.
Lane Johnson ran a faster 40 in 2013 than Elijah Holyfield did today.

— JJ Zachariason (@LateRoundQB) March 1, 2019
Injured Reserve Squad
We even have players recovering from injuries. Both Rodney Anderson and Bryce Love are rehabbing from torn ACLs, which prevented them from participating in most of the workouts at the Combine and could stunt their early development in the NFL. Anderson in particular has suffered from an injury-plague collegiate season; in 3 years, he managed just 200 carries and 17 receptions, almost all of which came in his healthy sophomore season.
Love has concerns about his ability as a pass-catcher in addition to his December ACL tear. Love had just a 5.0-percent College Target Share at Stanford, and it took until his senior season for him to catch more than 15 balls.
The Plodders
Devin Singletary is emblematic of the problem with this running back class. After running in 54 touchdowns over his final two seasons, there was genuine reason for excitement for Singletary. The caution was that the production came at Florida Atlantic, so context was needed. The Combine was the perfect opportunity for Singletary to prove himself as one of the elite in a weak draft class. Singletary absolutely blew his chance to set himself apart. At 5-7, you simply cannot afford to run a 4.66 40-Yard Dash. Failing to reach even the 50th-percentile mark in any athleticism metric, Singletary's Combine performance was dreadful.
Singletary wasn't the only one to plummet down rookie draft rankings after the Combine. Benny Snell matched Singletary with a 4.66 40-Yard Dash as he too failed to reach even the 50th-percentile in any athleticism metrics.
While we have yet to see David Montgomery in the agility drills, the early returns on his athleticism are poor. He ran just a 4.63 40-Yard Dash, which will do little to qualm concerns about his 4.7 YPC accumulated at Iowa State. Remember, Iowa State is in a Big-12 Conference notorious for horrendous defensive play.
Conclusion
That isn't to say this running back class has no chance of succeeding. It's entirely possible that both Harris and Jacobs are superior talents but ended up on the same collegiate team. Miles Sanders aced the Combine, and his poor College Dominator can be easily rationalized (hint: it rhymes with Daquon Tarkley). Guys like Darrell Henderson and Alex Barnes could be solid pros. But there's no doubt that on the whole, this class is a disappointment to say the least. Here at PlayerProfiler, we often preach going running back early in rookie drafts. But with a running back class this bad, 2019 looks like the one exception to the rule.