The Weighted Opportunities DFS Value Index identifies undervalued running backs in daily fantasy. Each week, we will compare Weighted Opportunities Per Game and Opportunity Shares against FanDuel salaries at the running back position. Slight adjustments will be made to the final ranking to account for projected personnel changes, matchups, Game Script, and other information the value metric cannot capture on its own. The focus will be on players under $6,500 salary on FanDuel. The best lineups can and should be based around the true workhorse RBs, but these value plays can be useful to differentiate GPP lineups or find sneaky values in cash.
As we get further along in the season, more players need to be purposefully left off the list due to changing backfield circumstances. Some players pop for a week due to injuries and keep a high Opportunity Share by not playing in future games. Buddy Howell, Alex Collins and DeeJay Dallas can be safely removed for this reason. Frank Gore is still Frank Gore. Jerick McKinnon, Duke Johnson, and Malcolm Brown will see their touch volume decrease with returning or ascending teammates. The below remaining players at least have a chance at relevance, so let's dive into their Week 15 situation.
No. 10) Boston Scott – FD $4,900 @ ARI
Value Rating: 22.10
Weighted Opportunities Per Game: 6.5 (No. 60 among qualified running backs)
Opportunity Share: 30.6-percent (No. 60)
Game Script: -3.52 (No. 26)
Boston Scott has maintained a role in the Eagles offense after Miles Sanders' return from injury. He has run double-digit routes in two of those five games and picks up a handful of carries each game. With Sanders healthy, Scott's potential fantasy success is reliant on passing game work. Unfortunately, the change to Jalen Hurts at quarterback will stymy that upside. A dual threat QB, Hurts is less likely to throw to a satellite back when he can instead take off himself. The matchup against Arizona is interesting as a potential shootout, but Scott is not playable until he proves he will see consistent touches.
No. 9) Latavius Murray – FD $5,300 vs. KCC
Value Rating: 23.13
Weighted Opportunities Per Game: 8.4 (No. 51)
Opportunity Share: 35.8-percent (No. 49)
Game Script: +3.07 (No. 5)
Drew Brees' return marks a few changes for Latavius Murray. The team will likely improve their overall offensive efficiency compared to the last couple of weeks. Brees may not be at full capacity, but he cannot be any worse than Taysom Hill has been. As a result, there should be more running back touches to go around. However, it also means that Alvin Kamara will return to being an offensive focal point. All in all, Murray returns to his role as a complementary back that gets ground work and occasional goal line touches.
Murray's matchup this week is intriguing, but very high-risk. The Chiefs are a run-funnel defense that has given up a league third-worst 4.7 yards per carry. But they also have such a good offense that the Saints may be forced to pass to keep up. The $5,300 price point is good, but there are other options near that salary with more stability or upside.
No. 8) Tony Pollard – FD $4,700 vs. SFO
Value Rating: 23.95
Weighted Opportunities Per Game: 6.4 (No. 62)
Opportunity Share: 26.2-percent (No. 64)
Game Script: -5.7 (No. 30)
Tony Pollard has quietly been carving out a role in the Cowboys offense and his value rating is rising in accordance. Since Week 6, Pollard has only dipped below a 30-percent Snap Share in one game. In that time, he has been reliable for seven to ten touches per week.
At only $4,700, all Pollard needs is one touchdown or long run to provide value. He is an interesting target to provide salary relief, but this will not be the best matchup to exploit his incorrect pricing. San Francisco has a very tough run defense and the game has a low projected total of 45 points. It is probably best to pay up for a more consistent back.
No. 7) J.D. McKissic – FD $5,800 vs. SEA
Value Rating: 25.30
Weighted Opportunities Per Game: 12.9 (No. 20)
Opportunity Share: 35.3-percent (No. 51)
Game Script: -3.49 (No. 25)
Now here is where things start to get interesting! J.D. McKissic has exceeded a 65-percent Snap Share in each of the last two weeks with Antonio Gibson on the mend. It appears that Gibson will not be able to suit up this week again. McKissic has now received 82 targets on the year, ranking him second among running backs. He also has taken a position-leading 66 snaps in the slot.
McKissic should continue to see opportunities against Seattle. The Seahawks are decisively favored over the Football Team, which should provide the negative Game Script that he thrives in. McKissic is a great play in cash, where his passing game usage should provide a solid floor.
No. 6) DeAndre Washington – FD $5,400 vs. NEP
Value Rating: 25.43
Weighted Opportunities Per Game: 8.6
Opportunity Share: 41.4-percent
Game Script: +2.65 (No. 7)
Without Salvon Ahmed or Myles Gaskin active, DeAndre Washington has been close to the lead back in Miami. In those two games, Washington had thirteen carries and at least four targets in both. The targets are unsustainable since he ran less than ten routes both times, but the carry rate is real. He has an excellent athletic profile with a 4.49 (80th-percentile) 40-yard Dash time and an 11.23 (68th-percentile) Agility Score. If Ahmed ends up inactive or limited, Washington could again play a large role in the Dolphins' offense. He is worth a shot in tournaments with possible positive Game Script against the Patriots.
No. 5) Chase Edmonds – FD $5,300 vs. PHI
Value Rating: 31.82
Weighted Opportunities Per Game: 10.8 (No. 35)
Opportunity Share: 38.3-percent (No. 45)
Game Script: +0.19 (No. 14)
Chase Edmonds has now become a fixture in the Weighted Opportunity Value Index due to his usage in the passing game and occasional change-of-pace work. He exceeded a 50.0-percent Snap Share in each of the last two weeks despite Kenyan Drake also being at full strength.
We can expect more targets moving forward since Kyler Murray should rely on short throws more often with his looming shoulder injury. The injury will convert some scrambles into running back dump-offs that Edmonds is more likely to get than Drake. In a plus matchup against the Eagles, he is playable in both cash and tournaments at only $5,300.
No. 4) Leonard Fournette – FD $5,500 @ ATL
Value Rating: 32.04
Weighted Opportunities Per Game: 11.1 (No. 33)
Opportunity Share: 43.3-percent (No. 36)
Game Script: +0.24 (No. 13)
It has been a roller coaster year for Leonard Fournette. After it looked like he solidified his role as a passing down and change-of-pace back, he was a surprise inactive in Week 14. At that point, it was safe to wonder whether his utility in fantasy was over for this season. But now, Ronald Jones is inactive due to recent COVID exposure and the window is suddenly open for Fournette again.
---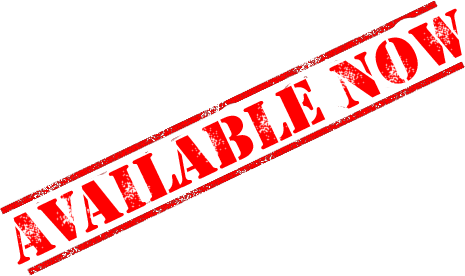 ---
It is possible that Bruce Arians gives the workload to Ke'Shawn Vaughn or another back, but more likely that Fournette comes back into the fold this week. The Falcons also provide an interesting matchup. It should be a high-scoring affair with two good passing offenses. If the game turns into a shootout, Fournette should get many high value touches. And if the Buccaneers take a strong lead, he would also get a boost to his ground work. It is hard to trust him in cash, but he is definitely worth playing in GPPs.
No. 3) Todd Gurley – FD $6,100 vs. TBB
Value Rating: 35.50
Weighted Opportunities Per Game: 12.7 (No. 21)
Opportunity Share: 58.7-percent (No. 22)
Game Script: +2.00 (No. 9)
Only a few years removed from being among the most explosive and enticing running backs in the NFL, Todd Gurley has become the quintessential boring, replaceable back. Oh how the tables turn! Gurley has not been particularly efficient, but he has drawn a lot of carries and stayed healthy. His 181 carries rank No. 7 at the position, with 48 (No. 4) touches coming in the red zone. Both numbers provide a solid week-to-week floor. His limited passing game work, however, limits his upside significantly.
After a few bad performances, Gurley's price has dropped to a more palatable level. He is playable in cash due to his touch floor. The matchup against the Buccaneers limits his upside though. Tampa has allowed a league-best 3.5 yards per carry this year. Gurley likely needs the passing game to click in order to give him stronger touchdown upside. As such, he can be safely faded in tournaments.
No. 2) Clyde Edwards-Helaire – FD $6,400 @ NOS
Value Rating: 43.19
Weighted Opportunities Per Game: 15.2 (No. 14)
Opportunity Share: 68.2-percent (No. 11)
Game Script: +3.57 (No. 3)
Clyde Edwards-Helaire is eligible for the Value Rating threshold for the first time this season, and already sits at the top of these rankings. So far, he has not shown the massive upside many expected as the lead back on the league's best offense, but he has been remarkably consistent. Edwards-Helaire has scored more than 11 fantasy points in ten of the twelve games he's played in. The only two duds he has on his resume were in a tough matchup against the Buccaneers and a blowout against the Jets. At only $6,400 he is a great play in all formats.
Edwards-Helaire should continue to see lead back duties on the ground and double-digit routes are once again expected. And in a possible shootout with the Saints, the upside is there as well. Eventually, he will combine a multi-touchdown performance with a high yardage game. In weekly fantasy, the sky is his ceiling.
No. 1) Salvon Ahmed – FD $5,100 vs. NEP
Value Rating: 74.56
Weighted Opportunities Per Game: 11.7 (No. 29)
Opportunity Share: 70.1-percent (No. 8)
Game Script: +2.65 (No. 7)
As stated before in regard to DeAndre Washington, Salvon Ahmed's status is uncertain for Week 15. He is trending toward playing though. With Myles Gaskin inactive, Ahmed has been the primary back for the Dolphins. He will likely continue that usage with a top-10 Opportunity Share again this week. While he is not a special player, that kind of usage on a strong Dolphins team leads to fantasy success. He should have a solid floor in a rushing-heavy game against the Patriots, making him a strong play in cash. His ceiling is limited by what should be a low-scoring game environment, but at only $5,100, Ahmed can still help make a winning GPP lineup.