The end of the regular season is in sight. It is becoming more and more clear what teams need to do to make it into the playoffs and with that, each and every move becomes a step towards or away from that goal. There are meaningful moves to be made. Players like Brian Hill are inching closer and closer to being the players who tip the scales of fantasy football. These are the players to target based on their advanced stats and metrics profiles.
Jeff Driskel, QB Lions
Dealing with fractured back bones isn't an injury situation that would require a doctor convincing a player to sit, it sounds painful enough. Sure enough, Matthew Stafford did sit, allowing Jeff Driskel to step in. Although his team did lose, and only scored 13 points, they were playing a good Bears defense.
Without a time-table for Stafford's return, Driskel may prove to be a valuable asset in superflex and two-quarterback leagues. As far as season long expectations go, Kenny Golladay and Marvin Jones both likely see their performances dip as a result of the quarterback switch. In 2018, both Tyler Boyd and A.J. Green saw a decrease in production when sharing the field with Driskel. 
Brian Hill, RB, Falcons
When Ito Smith was moved to injured reserve, Brian Hill was locked into more volume. When Devonta Freeman injured his ankle, Hill became the bellcow. He piled up twenty carries and two targets to close out the Week 10 contest against the Saints. News on Freeman's ankle indicates that he is expected to miss a few weeks.
Freeman has played well enough, but his 13.7 (No. 20 among qualified running backs) Fantasy Points Per Game doesn't do his 121.0 (No. 12) Weighted Opportunities justice. Coming into Week 9, Hill had evaded four tackles on only eight carries and two targets. It's time to get excited to see what the more athletic, 219-pound Hill can do with the lead role.
Darrel Williams, RB, Chiefs
LeSean McCoy was reportedly not injured, but a healthy scratch before game time this past Sunday. If McCoy is no longer in the game plan, it elevates Damien Williams as well as everyone standing behind him on the depth chart.
Darrel Williams is the next in line for volume on a team that is apparently the fountain of youth for running backs. Although he has only taken a 27.5-percent (No. 66) Snap Share this season, he has seen five (No. 17) goal line carries, which only speaks more to the point that Kansas City is a perfect place to play running back. 
Tony Pollard, RB, Cowboys
Across the NFL, a handful of players possess the type of upside that shifts leagues. Alexander Mattison, Ryquell Armstead, Gus Edwards and arguably Dion Lewis are all in situations with enticing potential. Tony Pollard is the best of the bunch. He is more athletic than Mattison and Edwards, and more involved in the passing game. We saw that Pollard had ceiling in the preseason.
If Ezekiel Elliott misses time, we can expect the Tony Pollard show to sell out in Dallas. Mattison is, without a doubt, the next best rusher on his team behind Dalvin Cook. In a world where the Vikings are forced to play without Cook though, the work will be divided with Ameer Abdullah and others who'll see most of the passing game work. The truth is, deciding who the best handcuff is purely academic. The one to add is that one that's available, and the best one will be the one that sees  the opportunity.
Kareem Hunt, RB, Browns
Kareem Hunt has served his suspension. The Browns have signaled to us that they want to use him. It would be a long shot to say that Hunt makes any kind of bid for the lead role job. Nick Chubb is top ten in Juke Rate, Evaded Tackles and Yards Created. He's good, but again, the Browns have signaled that they want to use Hunt, especially in the passing game.
The NFL has satellite backs, but not many of them look like Hunt, and none have his resume. On a Browns team that hasn't quite found its feet, a fresh, dynamic player being introduced may take the team in a new and interesting direction
J.D. McKissic, RB, Lions
It is a difficult balance to strike, reacting to new information without going overboard. In Week 10, Jeff Driskel took starter snaps under center and targeted J.D. McKissic seven times, signifying a 16.7-percent Target Share. McKissic also rushed the ball ten times, out-touching both Ty Johnson and Paul Perkins.
---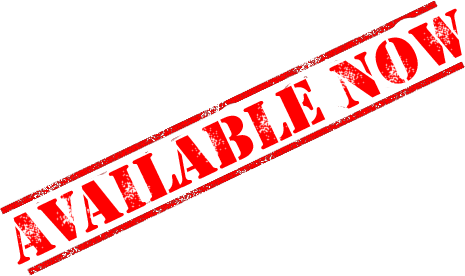 ---
To this point in the season, this is the most any Detroit running back has been targeted. It signals a shift in tendency. McKissic does not look the part of the late season buzzsaw, tearing opponents in half and creating a path to the fantasy championship. He does look the part of an upgrade at flex for most playoff teams. 
Darius Slayton, WR, Giants
Darius Slayton might just be for real. He has elite speed and an elite Catch Radius. In Week 10, his whopping 14 targets accounted for 37-percent of New York's total and a 58-percent share of the team's Air Yards.
The Giants wide receiver core, aside from Golden Tate, is not exactly a group of All-Star players. We can't hold that against Slayton though, at least not in the present. He is playing nearly all of the team's offensive snaps and he has clearly established a rapport with Daniel Jones. Fantasy snobbery in the form of ignoring Slayton's rookie season production is self-defeating. 
Andy Isabella, WR, Cardinals
Andy Isabella is the toothpaste that cannot be put back into the tube. After converting his lone reception in Week 8 into six points, Isabella was given more opportunity. He was only targeted three times in Week 10 against the Bucs, but led the team with 26 Yards Per Target.
Christian Kirk is the alpha, but Isabella is going to be making memorable contributions to Cardinals' drives. 
Jacob Hollister, TE, Seahawks
Jacob Hollister is filling in nicely at the Seattle tight end position. Again in San Francisco on Monday Night Football, he was regularly targeted by Russell Wilson, a total of ten times in this outing. Hollister's ability to draw targets is not diminishing under the increased demand of more snaps, even against a tough defense in the 49ers.
The loss of Tyler Lockett will make it harder for this team to move down the field. In that way, it also hurts Hollister's chances of posting up for a target in the corner of the end zone. However, the recently acquired Josh Gordon may be able to help ease the transition, and Wilson is more than capable of making anyone with two hands and average ability a downfield weapon.