Unlike 2018, the 2019 NFL Draft class lacks impressive running backs. This class has been extremely disappointing. But, because running back is such an important position in fantasy football, drafting back after back in rookie drafts is incredibly important. For this reason, I've identified 11 running backs outside of Walter Football's Top-25 Running Back Rankings. To figure out the best players to watch for, the entire 2019 NFL draft class was assigned a composite score of PlayerProfiler's data points. The scoring worked like this:
Plus-One Point for each of the following:
Top-10 in class in any PlayerProfiler athletic metric (40-yard dash, Speed Score, Burst Score, Agility Score, Bench Press, SPARQ-x Score). Each metric garners one point.
75th-percentile or higher in any PlayerProfiler athletic metric. Each metric garners one point.
Top-10 in class in College Dominator or College YPC. Each metric garners one point.
75th-percentile or higher in College Dominator or College YPC. Each metric garners one point.
20-plus total receptions in any single-collegiate season
Minus-One Point for each of the following:
Bottom-10 in class in any PlayerProfiler athletic metric (40-yard dash, Speed Score, Burst Score, Agility Score, Bench Press, SPARQ-x Score). Each metric garners one point.
25th-percentile or higher in any PlayerProfiler athletic metric. Each metric garners one point.
Bottom-10 in class in College Dominator or College YPC. Each metric garners one point.
25th-percentile or higher in College Dominator or College YPC. Each metric garners one point.
With that set of composite scoring, the chart would highlight athletic and/or productive players with fewer negative metrics. Staying true to the dismal class, the majority of 2019 NFL draft-eligible running backs actually had a negative total. However, there were 11 players that scored 3 or more points. Here they are, in order.
Alex Barnes RB Composite Score: 11.0
Athletically, few measure up to Alex Barnes. His 153.6 (99th-percentile) SPARQ-x Score is top of the 2019 running back class. Additionally, Barnes boasts these athletic metrics:
Additionally, Barnes was highly productive. His career is highlighted by a 38.10-percent (86th-percentile) College Dominator. In his senior season, Barnes racked up 256 carries for 1,355 yards and 12 touchdowns combined with 20 receptions for 194 yards. Barnes is both athletic and productive. 
---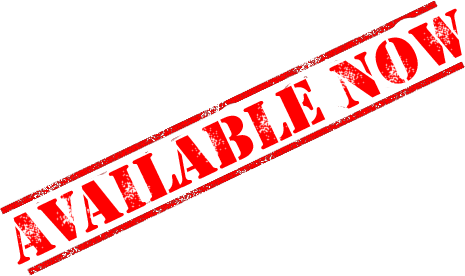 ---
Undrafted, Barnes is competing with a two-headed running back crew. Derrick Henry and Dion Lewis take the majority of carries and targets. His path to success is by rising to be the third running back on the depth chart. All Barnes has to do is pass by Dalyn Dawkins (0 career carries in one season), David Fluellen (23 career carries for 37 yards in two seasons), and Jeremy McNichols (4 career carries for 8 yards). From there, one injury to Lewis or Henry can make him fantasy relevant. Additionally, the Titans can save 4-million-dollars in cap money if they cut Lewis before the 2020 season. Lewis will also be 30 years old in that season. Realistically, Barnes has real potential to produce as early as 2020.
Dexter Williams RB Composite Score: 7.0 
Athletically, we take a large dip moving to Dexter Williams. Williams' 113.1 (59th-percentile) SPARQ-x Score and 97.2 (52nd-percentile) Speed Score are not impressive, however, Williams 126.2 (86th-percentile) Burst Score and 11.16 (78th-percentile) Agility Score are both upper-percentile. In 2018, Williams also added a strong reason to be considered — through just nine games, Williams tallied 158 carries for 995 yards and 12 touchdowns. He also added 16 receptions for 133 yards and 1 touchdown. Williams' 33.0-percent (75th-percentile) College Dominator Rating and 6.3 (77th-percentile) college YPC at Notre Dame display productivity. After reviewing his profile, it makes sense that his best comparable player is Knowshon Moreno. He has been efficient when called upon. If a team decides to feature him, Williams could win fantasy seasons.
Drafted by the Green Bay Packers in the sixth round, Williams joins the Packers fourth-round veteran Jamaal Williams and their fifth-round veteran Aaron Jones. Jones broke out in 2018 with 14.3 (No. 17) fantasy points per game. When Jones was injured, Williams produced the 11th and 2nd most points in weeks 15 and 16. Both have been productive in the Green Bay offense. 
Darrin Hall RB Composite Score: 6.0
Sony Michel. SONY MICHEL! Darrin Hall's best comparable player is the Patriots playoff-hero running back. At Pittsburg, Hall rushed for 1,144 yards and 10 touchdowns with 15 receptions for 66 yards his senior season. While he's not Alvin Kamara or Todd Gurley, Hall showed that he is at least capable of catching a pass. And Hall's unreal 10.97 (92nd-percentile) Agility Score and 7.5 (95th-percentile) college ypc are alluring. Unfortunately, Hall couldn't outpace Qadree Ollison in his senior season. While Hall was more efficient with his touches, Ollison was given almost 40 more touches in their senior season. Unlike Sony Michel sharing the field with overly-athletic Nick Chubb, Ollison is a 35th-percentile athlete. That's not inspiring. But, crazier things have happen. For goodness sakes, Josh Jacobs was outpaced by nearly the whole class. Darrin Hall's Agility Score and efficiency remain eye-appealing.
After the 2019 NFL Draft, the Cleveland Browns signed Hall. He now has to compete with Nick Chubb, Duke Johnson and Kareem Hunt (in the second half of the season) for touches. Cleveland also has many viable and exciting receivers to vacuum opportunities.
Darwin Thompson RB Composite Score: 5.0
Interestingly enough, Darwin Thompson only has one recorded season of statistics on sports-reference.com. Most 2019 NFL draft-eligible running backs have at least three seasons of play. Unlike them, Thompson did not garner any Division 1 scholarships out of high school. So, he played for Northeastern Oklahoma A&M for two years before Utah State offered him a scholarship. Following a productive season, he immediately declared for the NFL draft. In 2018, Thompson recorded 153 carries for 1,044 yards (6.8 ypc) and 14 touchdowns, while also adding 23 receptions for an impressive 351 yards (15.3 ypc) and 2 touchdowns. Thompson may be slow for his size with a dismal Speed Score, but he has his positives. His 129.3 (91st-percentile) Speed Score, 11.23 (68th-percentile) Agility Score and 6.8 (98th-percentile) ypc are solid. And it's tough to overlook his receiving ability shown in 2018. 23 receptions for 15.3 yards-per-reception is good. While Thompson came out after only one year of production, he intelligently picked an unimpressive running back class. Because of this, the Kansas City Chiefs drafted Thompson in the sixth round of the draft.
Amazingly, Thompson only has to beat out Carlos Hyde or Damien Williams for opportunities on the NFL's most exciting offense. Williams, though he won fantasy championships in 2018, career high in carries is 50. Also, Hyde has missed 13 games in his five NFL seasons. Neither are proven producers in the Chiefs offense. Williams could be another Alex Collins, Thomas Rawls or C.J. Anderson. Understanding that, Thompson should be added to every dynasty roster.
Devine Ozigbo RB Composite Score: 5.0
Surprisingly, given his lack of speed and dominance, Devine Ozigbo was PFF's 6th-best running back on their Big Board. PFF gave him a 82.7 overall running grade, noting that he gained "at least two yards after contact or more" on 70-percent of his runs. Ozigbo also racked up almost 1,300 yards from scrimmage and 12 touchdowns. His 23 receptions in his senior season display receiving prowess that is needed at the next level. Also, Ozigbo's profile features a 124.9 (82nd-percentile) Burst Score, an 11.22 (70th-percentile) Agility Score, a 7.1 (94th-percentile) college ypc. With above average athleticism in a few areas, average college dominance and consistent yards gained after contact, Ozigbo caught the attention of the New Orleans Saints.
Though Ozigbo's 4.70 (22nd-percentile) 40-yard dash is incredibly underwhelming, remember that Mark Ingram had huge success on the Saints. Running behind a top offensive-line, even a plodder can have success. The Saints have also utilized at least two running backs for years. That said, Ozigbo has to outperform Latavius Murray and Dwayne Washington to earn opportunities alongside Alvin Kamara.
Ty Johnson RB Composite Score: 4.0
Ty Johnson's 107.1 (85th-percentile) Speed Score and 7.0 (93rd-percentile) college yards per carry best-illustrated his speed was utilized on the field. Speed is always appealing to NFL organizations. However, Ty Johnson's production declined in back-to-back seasons. After gaining 126 touches and 1,210 yards from scrimmage in 2016, he that total fall to 935 yards in 2017 and 528 yards in 2018. Yikes. That's not good. Whatever caused this decline is unknown. But, he did show in his sophomore season that he is capable of being an all-purpose back. 
Drafted in the sixth round of the NFL Draft, Johnson joins Kerryon Johnson, C.J. Anderson and Theo Riddick on the Detroit Lions. In 2018, the Lions offensive line was fourth-best in the NFL with a 105.0 Run Blocking Efficiency. They could open up wide running lanes for Ty Johnson if he can beat out Riddick and Anderson for opportunities. 
Kerrith Whyte RB Composite Score: 6.0 
Kerrith Whyte pops. His 4.42 40-yard dash and 137.4 (98th-percentile) Burst Score spark interest. Whyte used his 124.5 (85th-percentile) SPARQ-x Score to rush for 6.5 (83rd-percentile) yards-per-carry for Florida Atlantic. Utilizing his speed, Whyte's recorded 134 carries for 866 yards (6.5 ypc) and 10 touchdowns in addition to 10 receptions for 160 yards (16.0 ypr) and 2 touchdowns. His 19.0-percent (28th-percentile) College Dominator is well below average, but Whyte was playing beside Devin Singletary. Knowing that, it's almost impressive that Whyte was able to compile 144 touches in that backfield. With that being said, Whyte's frame is alarming. His 5-10, 197-pound body does not scream feature back. Because of this, Whyte draws a wide variety of comparable players: Charcandrick West, Reggie Bush, Michael Smith, Senorise Perry and Lache Seastrunk. While West and Bush illuminate a ceiling for Whyte given the right situation (like Kamara to New Orleans or Justin Jackson to the L.A.), his floor is literally zero NFL production.
Although the Chicago Bears parted ways with Jordan Howard and drafted Whyte in the seventh-round, they also signed Mike Davis in the offseason and drafted David Montgomery in the third round of the 2019 NFL Draft. Additionally, Tarik Cohen remains on the Bears. He will continue to garner targets and carries as their explosive, satellite-back. 
Jeremy Cox RB Composite Score: 9.0
In addition to Alex Barnes, Jeremy Cox also displayed an explosive profile. Although Barnes has a higher SPARQ-x Score, Cox is better across the board. Each of his athletic measurables are at or above the 83rd-percentile and top-10 in the 2019 class. No one in this class is a more-rounded athlete than Cox. But, Cox comes with risk of being another overly-athletic, but unproductive NFL running back. His 4.3 college yards-per-carry (6th-percentile) and 19.3-percent (29th-percentile) College Dominator Rating are red flags, especially considering he played for Old Dominion in Conference USA. At least Cox's 24 receptions in 2018 show some receiving ability. His path to explosive satellite back is there. Athletically, Cox is incredible. 
Though incredibly athletic, Cox still went undrafted in the 2019 NFL Draft. But, the Los Angeles Chargers signed him after the draft, putting behind the prolific Melvin Gordon and the efficient (when called upon) Austin Ekeler and Justin Jackson. This backfield dealt with injuries to both Gordon and Ekeler in 2018. If injuries plague the Chargers again, Cox could rise to opportunity. Otherwise his position on the depth chart should be monitored with tempered expectations.
Dominick Bragalone RB Composite Score: 9.0 
Yet again, we have another elite athlete. Dominick Bragalone's 144.1 (98th-percentile) is second to only Alex Barnes in the 2019 NFL draft class. At 5-10, 233-pounds, Bragalone's 33.4 (96th-percentile) BMI and athleticism become drool-worthy. Bragalone's profile features a Speed Score, Burst Score and Agility Score that are each at or above the 76th-percentile. He's a compact, explosive runner. Adding to his athleticism is production at a young age. Bragalone rushed for 1,000 yards in his first three seasons with Lehigh. His 4.6 college yards-per-carry comes with caution. With elite athleticism, a runner should be dominant in a the Patriot League conference. But, Bragalone still racked up a 32.8-percent (75th-percentile) College Dominator Rating. He also caught 37 passes over his first three season. He may not be a satellite back, but Bragalone's profile illuminate a strong-framed, productive and explosive running back that is capable of catching passes.
Unfortunately, Bragalone went undrafted and signed behind the best running back in football, Saquon Barkley. However, the New York Giants will likely run Barkley until he can't. Barkley 346.6 Weighted Opportunities were the most of any running back in 2018. Football is random and injuries hit running backs. The most athletic running back Bragalone has to pass in the depth chart, sans-Barkley, is Paul Perkins. The bar is low for the number two position on the New York Giants. 
Nico Evans RB Composite Score: 4.0
Nico Evans is productive. Only Benny Snell ranks above Evans in this 2019 NFL draft class. In 2018, Evans racked up 1,325 rushing yards and 8 touchdowns. His 41.0-percent (91st-percentile) College Dominator Rating and 6.5 (85th-percentile) college YPC display his productive profile. Evans also tied with Bryce Love for 5th in PFF's forced missed tackles per touch (0.26). Evans forced 53 missed tackles and his 3.7 yards after contact rank ahead of Love. In the pass game, Evans has been mediocre. He only totaled 17 receptions in his junior and senior seasons. Evans lack of speed and agility are also red flags. But, his production, elusiveness and yards after contact can get him a 15+ carry-per-game job in the NFL.
In the worst landing spot thus-far, Evans went undrafted to the Philadelphia Eagles. He is buried behind Miles Sanders, Jordan Howard, Corey Clement, Josh Adams, Wendell Smallwood, Boston Scott (truther forever) and Donnel Pumphrey. He has hard path to success on the Eagles. But after the cut to 53, he could find himself in a better situation.
Summary
The 2019 NFL draft class has certainly been underwhelming. Josh Jacobs would have ranked well below many running backs in the 2018 draft class. However, because of this scarcity, it's important to find players that earn playing time. This list identifies the players with the best athletic and production combinations. Go out there and get them.