Since 2008, only 25 undrafted free agents (UDFAs) have topped 100 PPR points in their rookie season. While the odds of hitting on an undrafted free agent are slim, the value is immense. Last season, we watched Philip Lindsay carry fantasy teams all the way through the playoffs as a UDFA out of Colorado. The question is, which UDFAs have the best chance of being this year's Philip Lindsay based on their advanced stats, metrics, and analytics player profiles.
Emanuel Hall
The bottom line is that Emanuel Hall should have been drafted. He was a consensus top-15 wide receiver among media analysts and I had him pegged as a day three draft pick. The speedster out of Missouri found his home as a UDFA with the Chicago Bears, where he has a chance at significant playing time. As a football player, he was a productive weapon for Drew Lock and Missouri. He commanded a significant target share with a 35.7-percent (69th-percentile) College Dominator Rating to go with 22.4 yards per reception (97th-percentile) against stiff SEC competition. However, Hall is also just as impressive as an athlete, evidenced by a 109.7 (95th-percentile) Speed Score and 144.5 (99th-percentile) Burst Score at the NFL Scouting Combine.
The Chicago Bears experienced a resurgence to relevancy last season before falling to the Philadelphia Eagles in the playoffs. While Mitch Tribusky does not seem to have the traits of an elite quarterback, he still led the Bears to 25.6 points per game, good for 10th in the NFL. Trubisky also supported three wide receivers with over 100 PPR points, so Hall could make an impact if he makes a surge into a starting role.
Hall seems to fit best into the Taylor Gabriel role of this offense. He's quick for his size at 6-2, 201-pounds, but lacks the physicality of a true number one receiver. Hall made a living at Missouri as a field stretcher and his NFL role should be similar. In my eyes, he's a rich man's Robby Anderson, who also entered the league as a UDFA. However, Hall outperformed Anderson in college at a much better school, and he profiles as a better athlete as well.
Alex Barnes
Alex Barnes is another player that I was expecting to be a late-round draft pick but ended as a UDFA. Barnes received an invite to the NFL combine and dominated at the event, making his UDFA even more bewildering. Soon after the draft, Barnes found his home in Tennessee. The backfield situation seems daunting with Derrick Henry and Dion Lewis, but behind them is an unimpressive trio of Jeremy McNichols, David Fluellen, and Dalyn Dawkins. The three backs have a total of eight carries combined in their NFL careers. With that being said, Barnes could easily slide in as the third-stringer for the Titans.
At Kansas State, Barnes was dominant and controlled the backfield. He posted a 38.1-percent College Dominator Rating (86th-percentile) and was active in the passing game as well with 20 catches for 194 yards in 2018. His 5.3 yards per carry seems underwhelming, but he significantly outproduced other Kansas State ball carriers. Among the five Kansas State players that had at least 20 carries last season, Barnes was the only player to post over 4 YPC. This indicates a lackluster offensive line that could not put Barnes in the proper position to succeed, but he did anyway.
Alex Barnes remained relatively unknown through the college football season, but he was the MVP of the NFL Combine among running backs. He posted a 128.5 (89th-percentile) Burst Score and an 11.05 (86th-percentile) Agility Score. He's also a self-proclaimed gym rat, and he backed it up with 34 reps (99th-percentile) on the bench press. Regardless of his talent, he will have to work his way into any kind of role as a UDFA. But due to the nature of the running back position, he could find himself carving out a role in due time.
Cody Thompson
Getting signed by the best offense in the NFL has its perks and Cody Thompson is ready to cash in. Thompson was projected as a late-round draft pick but did not receive a call. Soon after the draft concluded, Kansas City swooped him up. Thompson looks the role of a slot receiver in the NFL, and there should be plenty of targets to go around if Tyreek Hill is on his way out as he should be.
Upon first glance, Thompson's inability to emerge to the top of the depth chart at a smaller school is troubling. However, Toledo was loaded at wide receiver in 2018. Toledo's top three receivers are now playing in the NFL. Dionate Johnson was a third-round pick and both Cody Thompson and Jon'Vea Johnson signed as a UDFA. With that being said, Thompson's 26.6-percent (40th-percentile) College Dominator Rating is actually impressive considering the talent around him. On top of that, he led Toledo in receiving touchdowns in 2018 and only trailed Diontae Johnson by one reception for the team lead in that category.
---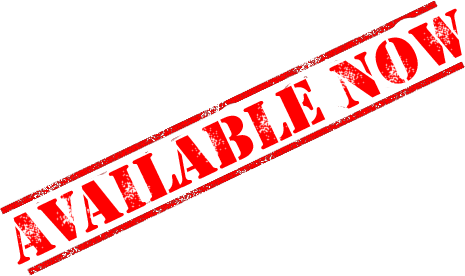 ---
Thompson is an impressive athlete as well with a 125.0 (72nd-percentile) Burst Score and a 10.90 (85th-percentile) Agility Score. Despite his 4.57 (40th-percentile) 40-yard dash, he ranked sixth among draft-eligible receivers in deep passing yards, per Pro Football Focus. There is no better landing spot for a receiver than Kansas City. They are the best offense in the NFL and there is plenty of fantasy points to go around. Also, they lack a true number one receiver. Sammy Watkins will sit atop the depth chart once Tyreek Hill is cut. Outside of that, the Chiefs will look to a hodgepodge of receivers with newly drafted Mecole Hardman profiling as the best of the bunch.
Conclusion
While I firmly believe in the three players discussed in this article, they were undrafted for a reason. Twenty-five running backs and 28 wide receivers were drafted before the aforementioned players were signed to an NFL roster. These players are the best of the worst and are worth a flier in the late rounds of your rookie draft or an addition to your taxi squad.