This week I'm providing a Wide Receiver-Cornerback Matchup to Fade article AND a target article for the RotoUnderworld members. The purpose of this article is to identify wide receivers that aren't automatic starts to play in fantasy football this week using advanced stats, Vegas totals and spreads, and cornerback matchups. Everyone already knows that D.K. Metcalf and Tyler Lockett have the best cornerback matchups this week against the New York Jets. The fun challenge is to identify players that are on the bench or are free agents available in fantasy football leagues. The Week 13 article featured T.Y. Hilton, who finished as the week's sixth-highest scoring wide receiver. This week, there is another target who has the same top-10 upside.
Antonio Brown (CB Matchup: Kris Boyd – No. 96)
The Antonio Brown experiment has not gone well so far for the Tampa Bay Buccaneers. Before Brown joined the team, they had a 6-2 win-loss record. They have dropped three of four with him. Brown, after spending more than a year away from the NFL, has struggled as expected. He averages 1.36 (No. 83 among qualified wide receivers) Yards Per Route Run while seeing a low 5.8 (No. 105) Yards Per Target. Chemistry with Tom Brady is another obstacle in the way. His 193 (No. 79) Unrealized Air Yards doubles his 94 (No. 125) Completed Air yards and he has a 69.4 (No. 100) QB Rating When Targeted. To his credit, his 90.9-percent (No. 20) True Catch Rate and zero (No. 136) drops on 29 (No. 104) targets show that he still has good hands.
While Brown's efficiency stats are alarming, his volume stats imply that fantasy-relevant performances are impending. His 18.6-percent (No. 4) Hog Rate on a team that averages 40.9 (No. 8) Team Pass Plays Per Game is a combination for fantasy points waiting for the right opposing defense to exploit. He struggled against PlayerProfiler's No. 8-ranked cornerback Bashaud Breeland and the Kansas City Chiefs in Week 12, where he finished with two catches on three targets for 11 yards with 14 Air Yards. Brown has 75-plus Air Yards in each of his three previous games. Air Yards eventually convert to receiving yards and Vegas has the total of the Vikings-Buccaneers game set at 53 points, the second-most on this weekend's slate.
Kris Boyd is fresh off a game where he was targeted eight times and allowed six receptions for 118 yards and one touchdown, despite playing 51.4-percent of the snaps. Since returning from a hamstring injury in Week 8, Boyd has seen six-plus targets in four of the six games. Boyd's 213 Routes Defended aren't enough for him to qualify for our cornerback stats, but he boasts an unimpressive -26.8-percent Coverage Rating and 75.0-percent Catch Rate Allowed. His 13.1 Yards Per Reception Allowed, when paired with his Catch Rate Allowed, is exactly what Brown needs to achieve his first breakout performance of the 2020 season.
Mike Williams (CB Matchup: A.J. Terrell – No. 80)
Since Week 8, Mike Williams has had 90 or more Air Yards in five of six games. Williams is an easy wide receiver to make start/sit decisions on. When going against top cornerbacks in the PlayerProfiler cornerback rankings, he cannot be started. He had 2-38-0 against PlayerProfiler's No. 4-ranked cornerback Xavien Howard in Week 10 and 4-43-0 against No. 16-ranked cornerback J.C. Jackson last week. On the other side, when he goes against cornerbacks towards the bottom of the rankings, he has excellent games. He finished with 5-99-1 against unranked A.J. Bouye in Week 8 and 4-72-1 against No. 103-ranked cornerback Lamar Jackson in Week 11. Williams and his 1,048 (No. 12) Air Yards and 20 (No. 11) Deep Targets can't wait for this matchup.
An emphasis on Vegas total and spread is made because it gives the closest prediction on what to expect from the NFL games. The total of the Falcons-Chargers game is right under 50 points, and the Chargers are a 1.5-point underdog despite playing at home. The Los Angeles Chargers average 42.8 (No. 3) Team Pass Plays Per Game and that amount should be expected in this game. Keenan Allen dominates targets for the Chargers, which is why Williams has a low 10.2-percent (No. 95) Hog Rate. However, in the past three games, Williams has had his three highest games in Routes Run (43, 45, 47) on the season. With a 15.9 (No. 8) Average Target Distance and 597 (No. 10) Unrealized Air Yards, he is one big play in the game away from putting up a WR2 performance in Week 14.
A look at A.J. Terrell's profile page shows that he has been a bad cornerback this season. He has allowed under 70 yards in only one of his past six games, while seeing 48 targets during this stretch. On the season, he's allowed 50 or more receiving yards in all but one game. His 15.1 (No. 72) Fantasy Points Allowed Per Game translates to the sixth-most points allowed by a cornerback. He has more Touchdowns Allowed (four) than Pass Break-Ups (three). Williams will have a field day with Terrell guarding him. His 10.2 (No. 74) Yards Per Target Allowed is fifth-worst in the league. Justin Herbert has 51 (No. 8) Deep Ball Attempts and 27 (No. 4) Money Throws. It's a guarantee that he and Williams connect on multiple 20-plus yard passes in this game.
Breshad Perriman (CB Matchup: Shaquill Griffin – No. 68)
Breshad Perriman is coming off of three straight weeks facing top-30 cornerbacks in Casey Hayward, Xavien Howard, and Trayvon Mullen. Since returning from a concussion in Week 9, Perriman has averaged 106.5 Air Yards per game. Only four players average a higher total on the season and one player (Chad Hansen) has only played one game. Perriman's +17.7 (No. 18) Production Premium and +39.9-percent (No. 3) Target Premium show that he has been efficient on a bad New York Jets offense. All Perriman needs is a bad cornerback to abuse like he had in Week 9 against the New England Patriots. He matched up against No. 74-ranked cornerback Jason McCourty and finished with a 5-101-2 stat line, good for the sixth-best WR performance of the week.
---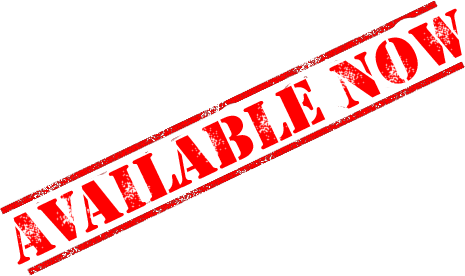 ---
The Jets-Seahawks game is right in the middle of the pack when it comes to the Vegas total (47). However, the Jets are a two-touchdown underdog on the road and are matching up D.K. Metcalf with No. 103-ranked cornerback Lamar Jackson and Tyler Lockett with No. 116-ranked cornerback Arthur Maulet. That means the Jets will be forced to throw early and often against the Seahawks. With a 28.7-percent (No. 16) Dominator Rating and a 16.3 (No. 15) Yards Per Reception mark, this is excellent news for Perriman's fantasy outlook this week. On top of that, Sam Darnold has had his two-highest Yards Per Attempt games over the past two weeks since returning from his AC joint sprain injury.
In the past two weeks, Shaquill Griffin has allowed seven receptions for 53 yards, which is great without context. When the context is added though, the Seahawks went against two backup-caliber quarterbacks in Carson Wentz and Colt McCoy. Griffin has eight (No. 15) Pass Break-Ups, but he also has five (No. 67) Touchdowns Allowed. Griffin's knack for allowing big plays is why he has a -2.2 (No. 61) Coverage Rating and a 102.1 (No. 53) Passer Rating Allowed. He averages 1.90 (No. 58) Fantasy Points Allowed Per Target, which pairs up nicely with Perriman and his deep-threat game.