Week 13's Wide Receiver-Cornerback Matchups to Target identified Tim Patrick, T.Y. Hilton, and Jarvis Landry as fantasy-relevant options at wide receiver. The purpose of that article is to identify wide receivers that are startable options in the FLEX spot, meaning a top-36 (WR3) performance is the minimum goal. The sound process was met with excellent results when Patrick, Hilton, and Landry all finished in the top-15 among wide receivers in fantasy points in Week 13! Looking to carry the momentum, this week the script will be flipped. This article is about wide receiver-cornerback matchups to fade in fantasy football. I believe these players will finish outside the top-30 among wide receivers this week in fantasy football and should be left on the bench if there are alternative options. Vegas totals, predicted Game Script, and expected cornerback matchups will be used to identify these three wide receivers.
Amari Cooper (CB Matchup: William Jackson – No. 17)
Amari Cooper has run 467 routes (No. 5 among qualified wide receivers) and drawn 107 (No. 8) Targets this season while the Dallas Cowboys average 44.8 (No. 1) Team Pass Plays per Game. However, the Cowboys enter Week 14 as a 3.5-point Vegas favorite on the road, making them a near touchdown favorite if the game was on a neutral site. On top of predicted game flow not being in his favor, Cooper's 25.6-percent (No. 48) Air Yards Share is less than ideal for a player on a team expected to control the game on the ground. Another advanced stat worth mentioning is his 1.91 (No. 35) Yards Per Route Run. He isn't efficient with his opportunities and it's problematic because his fantasy football success is due to a large volume caused by playing from behind.
Cooper ran between 43 and 53 routes in season's first four games, finishing WR24 or better in each week. Since Week 4, he has run 43 or more routes twice in eight games. A Week 5 matchup against top-10 cornerback (per PlayerProfiler's cornerback rankings) James Bradberry combined with losing Dak Prescott for the season was the turning point. He has finished WR24 or better twice in eight games since his opening four-game stretch and finished outside the WR36 in four games, including last week against the Baltimore Ravens. The Cowboys were more than a touchdown underdog in that game and Cooper failed to produce despite running 43 routes. He ran between 30 to 36 routes in the four prior games and finished WR28 or worse in three. Cooper is expected to run closer to this amount of routes, making him an ill-advisable option in fantasy this week.
William Jackson is a tough matchup for the opposing team's No. 1 options. On his 419 (No. 13) Routes Defended, he has a 16.7-percent (No. 9) Target Rate Allowed. Even when he is targeted, it's a coin flip on whether he allows a catch to the receiver. His 54.3-percent (No. 8) Catch Rate Allowed is elite and it, along with his 7 (No. 21) Pass Break-Ups, has contributed to his +36.9 (No. 10) Coverage Rating. Jackson has an 87.3-percent (No. 8) Snap Share and plays at a top-notch level, averaging 0.27 (No. 11) Fantasy Points Allowed Per Cover Snap.
Brandin Cooks (CB Matchup: Kyle Fuller – No. 19)
Brandin Cooks has topped 14 fantasy points once in his past six games. This is despite him going against the team's No. 2 cornerbacks for all of those games, except last week because Will Fuller was there to command the attention of the opposing team's No. 1 cornerback. Cooks is now expected to perform better against tougher matchups? No way. His 1.88 (No. 37) Yards Per Route Run does not say, "Hey, I'm a matchup-proof wide receiver." Instead, that stat when paired with his -18.4-percent (No. 95) Target Premium says that he is inefficient with his opportunities.
The Houston Texans are a rare Vegas favorite by 1.5 points on the road. This is significant. They have been Vegas favorites four times and in those games, Cooks has averaged 33 Routes Run. Besides an injury-shortened Week 1 game (57.4-percent Snap Share), Cooks only has ONE game the rest of the season (Week 3) with fewer Routes Run. The four games where the Texans were Vegas favorites all occurred after that Week 3 game. Since then, in games where the Texans were underdogs, Cooks has averaged 40.6 Routes Run. Game flow is crucial, and a difference of eight routes makes a big difference for a player that is dependent on volume.
This past week was the first time in five weeks that Kyle Fuller allowed more than 55 receiving yards in a game. It was also the first time since Week 2 that he was targeted against 10 times in a game. In the four games before Week 13, Fuller was the primary coverage for Davante Adams, Adam Thielen, and A.J. Brown. This makes his 53.5-percent (No. 7) Catch Rate Allowed that much more impressive. He's been going against alpha receivers all season and containing them to 7.2 (No. 24) Yards Per Target Allowed and 1.50 (No. 20) Fantasy Points Allowed Per Target.
Deebo Samuel (CB Matchup: Ronald Darby – No. 11)
Usually, a wide receiver's production is a combination of the quarterback delivering a good pass and a receiver making a play. That's not the case with Deebo Samuel in 2020. The season is over three-quarters of the way finished and Samuel has 389 (No. 8) Yards After Catch with two (No. 196) Completed Air Yards. That means 99.5-percent of his 391 (No. 69) yards come after the ball has been delivered. He's doing all the work in a supposed quarterback-receiver partnership. His 116 (No. 110) Air Yards and 9.0-percent (No. 105) Air Yards Share paint a clear picture of his role on the team. Short passes require a large volume of targets to produce fantasy points. That's how he had his best game of the season in Week 12 where he converted 11 of his 13 targets for 133 yards, with 125 yards after the catch.
---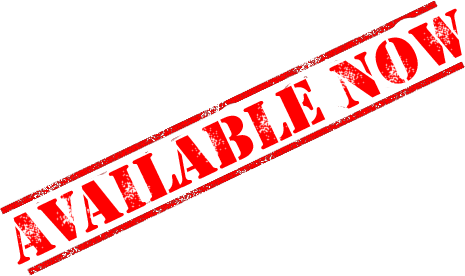 ---
This is where the problem lies. Vegas has the Washington-San Francisco game at 43 points, the second-lowest total on the Sunday slate. Additionally, the 49ers are three-point favorites, meaning they will run the ball in this game. The 49ers on the season have a +0.95 (No. 9) Game Script mark, further supporting Vegas' prediction. Positive Game Script and running the ball means less passing volume for Samuel to work with. Outside of his aforementioned Week 12 performance, he has finished WR36 or worse in four of his five games this season. He saw eight or more targets in two of them, seeing a 23.0-percent or higher Target Share in both. This supports the point on how difficult it is for Samuel, who averages 13.3 (No. 32) Fantasy Points per Game, to have consistent fantasy relevancy this season.
Ronald Darby's combination of 13 (No. 2) Pass Break-Ups, one (No. 3) TDs Allowed, and 55.6-percent (No. 11) Catch Rate Allowed has contributed to his +43.4 (No. 7) Coverage Rating this season. He has been targeted 35 times over the past three weeks, allowing 17 receptions for 197 yards and zero touchdowns. His primary coverage assignments over this time period were Tee Higgins, Amari Cooper, and Diontae Johnson. Darby's 1.50 (No. 12) Fantasy Points Allowed Per Target spells trouble for Samuel this week, with Darby's 87.3 (No. 24) Passer Rating Allowed paired up with Samuel's 90.2 (No. 69) QB Rating When Targeted.