Unlocking the potential of weekly player volatility in daily fantasy football gives gamers a competitive edge. A key metric on PlayerProfiler, Weekly Volatility measures a player's week-to-week fantasy point scoring oscillation. This article will track the most volatile wide receivers and provide insight on when to deploy them in large-field GPPs. Using matchup and usage data combined with advanced stats to pinpoint the best plays yields the best ROI from volatile players. The focus will be on those highly volatile players with cheap salaries and low projected ownership who make screaming plays with tournament winning upside.
Avoiding the Chalk
It's important to note that the plays in this article focus on upside coupled with low ownership. DeSean Jackson's cake matchup against a secondary that enters 2020 ranked No. 28 in the league per PFF, coupled with injuries to Alshon Jeffery  and Jalen Reagor means he's the only fully healthy and proven option for the Eagles. That also means he'll be the chalk this week, so gamers should fade him for that reason. The masses will flock to Jackson's extreme upside and affordability, thus negating his tournament-winning upside with chalkiness, but that's what pivots are for.
Jones at Home in the Red Zone
Fantasy gamers should forget about DeSean Jackson and instead consider the oft-neglected Marvin Jones at home against the Bears for $5,500. With a 10.8 Weekly Volatility mark last season, Jones ranked No. 6 among receivers with at least 40 catches. Playing the 1B to Kenny Golladay – who has been limited in practice with a hamstring strain – has proven fantasy fruitful for Jones, who operates as Detroit's red zone specialist. Last season, he had 11 (No. 9) Red Zone Receptions and scored nine (No. 3) touchdowns. Speaking of Golladay, his mere presence keeps people off of Jones, which is absurd. Golladay earned a 21.1-percent (No. 33) Target Share in 2019, while Jones posted a 20.2-percent (No. 39) mark. If Golladay fails to suit up, Jones' ownership percentage may creep into unplayable territory, so it's a situation to monitor.
Don't forget about Jones' massive ceiling. He exploded for four TDs in a Week 7 tilt against Minnesota last season, scoring 43.3 fantasy points for the No. 1 overall performance. He found success despite primary coverage from Trae Waynes, showing that Jones still possesses elite pass-catching skills.
Jones also has found success against Bears CB Kyle Fuller, who should be his primary matchup. Jones caught 8-of-12 targets for 117 yards and a score in two games working against Fuller last season. If the Bears decide to task Fuller with Golladay, assuming he plays, Jones should see more of rookie Jaylon Johnson. It's a beatable matchup for him either way.
Ruggs Primed for Big Debut
Henry Ruggs gets the benefit of being a starter in his rookie season. That's huge for his potential, with rookie receivers tending to possess unstable fantasy floors due to lack of playing time and consistent volume. In Ruggs' case, that can be thrown out the window. His starting straight out of the gate signals that the Raiders plan to feature their first-rounder early and often. Ruggs possesses elite straight-line speed and explosiveness, a rare combination. He recorded 17.4 (82nd-percentile) College YPR and ran the second-fastest 40-Yard Dash in Combine history at 4.27 (100th-percentile) seconds. He's a game-changing athlete with an incendiary 136.9 (97th-percentile) Burst Score, who can notch 15 fantasy points on any given play. He projects to carry a high degree of Weekly Volatility this season, to be sure.
---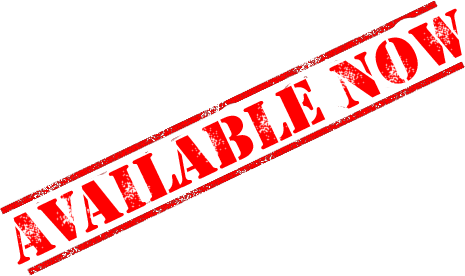 ---
In his first NFL game action before the masses become infatuated with him, dial up Ruggs against the Panthers. He oozes with upside and the Raiders will move him all over the field and design plays to get him the ball in space. That's why Ruggs will find the end zone in his first NFL game. The price is right on DraftKings ($5,100) and he doesn't figure to garner huge ownership. He'll face a Carolina squad that ranks last in the league in projected defensive DVOA.
Weekly Volatility 2019 Rewind
The players listed below recorded the highest degree of Weekly Volatility last season among receivers with at least 40 receptions. It's no surprise to see volatility poster child Will Fuller at the head of the class. Fuller recorded fewer than 10 fantasy points in seven of his 11 games last season. However, his ridiculous 53.7-point outburst in Week 5 marked the highest single game fantasy total for any player in 2019.
Fuller earned 40-percent of his total fantasy production in that lone game which resulted in his astronomical volatility score. Any player who scores above 8.0 is considered extremely volatile for fantasy. Fuller saw a 30-percent Target Share on Thursday night's season opener, compared to the 20-percent he earned over the past two seasons. That's a good sign that the Texans plan to make him their alpha, which would help drive down his volatility and stabilize his fantasy output.