In Week 7, Kyler Murray had the chalkiest of chalk matchups. He faced off against the a weak Giants defense after posting consecutive top-five fantasy finishes. New York somehow held him to seven points. Is this a sign of things to come? Should we sell or drop Murray? Luckily, the advanced stats and metrics on PlayerProfiler help ease our panic. Weekly busts raise adrenaline and with proper knowledge, we can capitalize on the fright and recency bias.
Quarterbacks
Kyler Murray (7.0 points, QB24)
Yes, Kyler Murray had a bust-worthy Week 7 outing, but he also was the fifth-highest scoring quarterback in Week 5 and the fourth-highest in Week 6. His 259 (No. 6 among qualified quarterbacks) pass attempts combined with his 266 (No. 2) rushing yards give him huge upside. His upcoming schedule, though, is alarming.
At New Orleans (No. 8 in fantasy points allowed to quarterbacks)
Home Against San Francisco (No. 31)
At Tampa Bay (No. 6)
At San Francisco (No. 31)
Week 12 Bye
Home against Los Angeles Rams (No. 22)
Because of his schedule prior to the fantasy playoffs, it's best to flip Murray after a potential big Week 8 game against New Orleans.
Carson Wentz (6.8 points, QB25)
Dallas rattled Carson Wentz. They hurried him seven times and held him to 191 passing yards, 12 rushing yards, one touchdown and three turnovers.
Aside from this past week against Dallas, Wentz has been a low-end QB1, high-end QB2. Overall, he should become fantasy-relevant again because he's top-12 in:
Attempts (240) (No. 9)
Red Zone Attempts (35) (No. 8)
Deep Ball Attempts (32) (No. 11)
However, it's important to remember that Wentz is also third in Danger Plays (21), fourth in Interceptable Passes (14), sixth in Money Throws (11) and ninth in Pass Attempt Distance (2,252.5). He's a gunslinger and gunslingers have down games.
Wide Receivers
Kenny Golladay (3.1 points, WR84)
This was a case of the haves and have nots. Marvin Jones exploded to the top with 10 receptions, 93 yards and four touchdowns. Kenny Golladay, on the other hand, caught one target for 21 scoreless yards.
Thankfully, Jones has only out-targeted Golladay twice this year, and only did so four times last year. Additionally reassuring for Golladay are his 771 (No. 4) yards of total Target Distance, 16.4 (No. 4) yards of Average Target Distance and 15 (No. 3) Deep Targets.
Larry Fitzgerald (2.2 points, WR89)
Christian Kirk was out and Larry Fitzgerald was in, but Fitzgerald still tanked because of game-script and a poor outing from Kyler Murray. Granted he hasn't been expected to put up top numbers, but he's been a steady FLEX this season with 13.1 (No. 37) fantasy points per game.
Going forward, especially if Kirk remains out, Fitzgerald is a floor-based fantasy FLEX. His 55 (No. 10) targets, 144 (No. 18) yards after the catch and +18.5-percent (No. 25) Target Premium suggest he'll remain steady.
Michael Gallup (6.4 points, WR65)
Before this Week 7 bust performance, Michael Gallup looked good. He scored 22.8, 12.8, 24.3 and 8.8 fantasy points in his other active games.
Most thought he would break free for 100 yards and/or a touchdown against Philadelphia's porous secondary but, as luck would have it, he didn't. Still, Gallup ranks in the top-24 in:
Team pass plays per game (35.4) (No. 23)
Target Share (23.7-percent) (No. 22)
Receiving yards (421) (No. 24)
Yards after catch (141) (No. 20)
Yards per reception (15.6) (No. 21)
Yards per target (10.5) (No. 13)
Yards per pass route (2.90) (No. 11)
Catchable Target Rate (90.0-percent) (No. 5)
Target Quality Rating (7.5) (No. 12)
Cushion (4.96, No. 7)
Target Accuracy (7.88) (No. 11)
He'll bounce back.
Running Backs
Devonta Freeman (4.5 points, RB42)
We don't include injuries in these bust lists, mostly because they're random and outside of a player's ability. With that being said, we will certainly include ejected players. In week 7, Devonta Freeman turned a modest seven carries and three targets into 25 yards (14 created). Thankfully, even with the ejection, Ito Smith only produced seven yards and zero receptions or targets (before injury) and Brian Hill totaled 25 yards on 7 touches.
Because of his receiving ability, Freeman is still a strong RB2. He's top-12 in targets, Opportunity Share, receptions, receiving yards and Catch Rate.
Joe Mixon (7.4 points, RB30)
How on Earth does Joe Mixon continue to display league-bottom efficiency? Last week was bad, but this week was even worse on a per-touch basis. With 10 carries and two targets, he produced four yards. Luckily, he found pay dirt, otherwise he would've managed only 1.3 fantasy points.
Again, Mixon's efficiency metrics and the offense surrounding him are dreadful:
He's a volume-based FLEX option with RB2 upside.
Melvin Gordon (8.9 points, RB20)
The end of the Chargers-Titans game was a wild one for Austin Ekeler and Melvin Gordon owners. Officials reversed Ekeler's 16-yard touchdown and put the ball on the one-yard line before Gordon plunged in for a one-yard score, but that call was reversed too. Then, on second-and-one, Gordon fumbled the ball.
---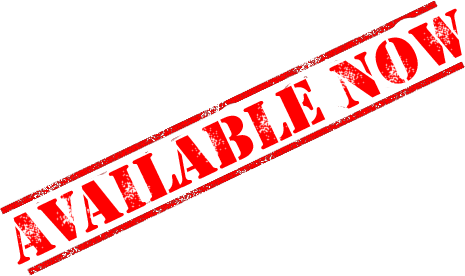 ---
Gordon's return this season hasn't been spectacular. He is outside the top-20 in every metric except for goal line carries, which may change considering his game-losing fumble at the one. It's difficult to keep waiting for an "inevitable" breakout game for Gordon. Fantasy gamers should be buying as much Ekeler as possible.
Tight End
Evan Engram (1.6 points, TE42)
Prior to the Cardinals game, Evan Engram's worst game was in Week 4 against Washington. However, in that matchup, he still produced four receptions for 54 yards and 9.4 (No. 17) fantasy points. Then, against Arizona in Week 7, he caught one pass for six yards. Up to that point, the Cardinals had allowed seven touchdowns and three 100-yard games to tight ends.
Unfortunately, Daniel Jones and Engram couldn't make it happen. Nevertheless, Engram is top-five in a variety of PlayerProfiler metrics:
Follow the volume and steal Engram away from the competition.
Zach Ertz (5.8 points, No. 21)
As we pointed out last week, Dallas Goedert's emergence in the Eagles' offense is cautionary for Zach Ertz. Now, in consecutive weeks, Goedert has outproduced Ertz in fantasy points. The good news is that Ertz still ran 52 routes to Goedert's 29, and also out-targeted him 14 to 12 in those games. Ertz also out-snapped Goedert 49 to 36.
Again, Goedert's rise is not a good sign for Ertz. Fantasy gamers should pivot to Austin Hooper, Travis Kelce or George Kittle where possible. If not, at least Ertz provides a five-target floor in the black hole of fantasy tight ends.
Mark Andrews (5.9 points, TE20)
Three drops. All of Mark Andrews' 2019 drops somehow happened in the same week. Don't fret though, because Andrews has still performed well this season. He's been a top-12 tight end in five of seven weeks and a top-five tight end thrice.
His 599 (No. 1) yards of Target Distance and 0.76 (No. 4) Fantasy Points Per Pass Route exemplify his great season. It's time to trade for him with the Ravens on their bye week.