Jared Goff completely fell apart against the San Francisco 49ers in Week 6, but it was not just a matchup-based collapse. Based on the advanced metrics and data at PlayerProfiler, it's easy to differentiate between on-brand performances like Goff's or outlier performances like Cooper Kupp's. Should we fade busts like Goff for good, steal them from opponents or play them for bounce-back weeks? PlayerProfiler's advanced stats and metrics can help us figure out who to sell low and who to buy high.
Quarterbacks
Jared Goff (1.1 points, QB29)
Awful. Goff-ful. Jared Goff was so bad against the 49ers that he couldn't even outscore backup quarterback Taysom Hill, who put up 1.7 fantasy points against Jacksonville.
Even though the Rams are fourth in the league with 43.0 pass plays per game, Goff only has one (No. 32 among qualified quarterbacks) Money Throw compared to 19 (No. 2) Danger Plays. Goff owns a -14.7 (No. 27) Production Premium and a 76.1 (No. 28) True Passer Rating, with an 18.8-percent (No. 33) Deep Ball Completion Percentage.
Marcus Mariota (-1.1 points, QB31)
In Week 6, the Tennessee Titans benched Marcus Mariota and officially made Ryan Tannehill their  Week 7 starter. 2019 is the final year of Mariota's contract.
Even with his 129 (No. 7) rushing yards, Mariota had just 1,179 (No. 20) passing yards and seven (No. 17) touchdowns. Through six weeks, his 6.5 (No. 34) Accuracy Rating was his undoing.
Gardner Minshew (4.6 points, QB26)
The mustache let everyone down. After scoring at least 16 points in each game, Gardner Minshew put up a Week 6 dud.
However, based on his +17.7 (No. 8) Production Premium, 7.4 (No. 9) Adjusted Yards-Per-Attempt and 125 (No. 8) rushing yards, Minshew Mania will return. It's important to remember four points in regards to Minshew:
He's a sixth-round rookie
He is 16th in attempts (194) and 16th in Air Yards (786)
His +4.59 (No.13) Supporting Cast Efficiency Rating and 86.9-percent (No. 12) Protection Rate are good
His 17 (No. 5) Danger Plays and nine (No. 7) Money Throws show his gunslinger identity
Wide Receiver
JuJu Smith-Schuster (1.7 points, WR88)
On the season, JuJu Smith-Schuster has three top-24 weekly finishes, two top-36 finishes and two finishes outside the top-65 receivers. Whether it's due to the departure of Antonio Brown or Ben Roethlisberger, or both, Smith-Schuster has struggled.
Smith-Schuster's 20.3-percent (No. 41) Target Share, 9.3 (No. 69) yards of Average Target Distance and 1.82 (No. 38) Fantasy Points Per Target are all poor. His 1.8 (No. 26) Expected Touchdowns and 11.5 (No. 48) Expected Fantasy Points Per Game match his current production, which stands at two touchdowns and 11.5 points per game).
Smith-Schuster is a matchup dependent WR2 until further notice.
Cooper Kupp (5.7 points, WR58)
When Jared Goff imploded, he took Cooper Kupp with him. Even though Kupp is third in targets (69), third in receptions (45) and fifth in receiving yards (523), he finished with four receptions for 17 yards against the 49ers.
---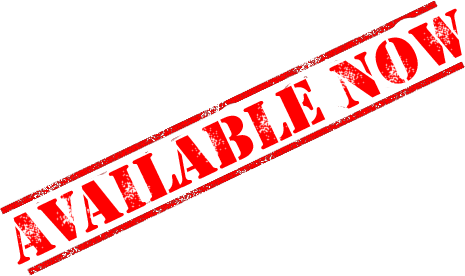 ---
Nonetheless, Kupp's 2019 production is insane considering he tore his ACL late last season. Unlike the dominant 49ers secondary he faced last week, the Atlanta Falcons' secondary is most wide-receiver friendly matchup.
Keenan Allen (5.3 points, WR60)
Keenan Allen has posted less than six points in back to back weeks. Moreover, he's only garnered six targets in each of his last three games.
Marked by Melvin Gordon's Week 4 return, Allen's production fell hard:
Weeks 1-3: 42 targets, 29 receptions, 87.7 points
Weeks 4-6: 18 targets, 11 receptions, 20.9 points
What's mind-boggling is that Philip Rivers has six more attempts in Week 4-6 than in Weeks 1-3. With Hunter Henry, Gordon and a healthy Mike Williams back into the mix, Allen is losing targets.
Unfortunately, the Los Angeles Chargers face the Titans, Bears and Packers in their next three games. Allen is a hold for fantasy gamers and a buy-low before his Week 10 matchup against the Raiders.
Running Back
Derrick Henry (4.3 points, RB46)
Denver had one plan in mind against the Titans: stop Derrick Henry and make Marcus Mariota throw. On 15 carries and three targets, Henry mustered 33 yards and 4.3 points. His 44.6 (No. 55) Run Blocking Efficiency Rating and 36.3-percent (No. 3) Stacked Carry Rate aren't doing anything for him. Additionally, Tennessee's 2.86 (No. 22) Game Script isn't ideal for a grinder.
While it's unknown whether Ryan Tannehill will fare better than Mariota, it's at least a chance for improvement. With 86.6 (No. 15) Weighted Opportunities and six (No. 4) breakaway runs, Henry is still a viable option.
Aaron Jones (8.0 points, RB33)
Is Aaron Jones the rebirth of Jonas Gray? Because they are the only running backs in recent memory to fall hard after rushing for four touchdowns the week prior.
What on Earth does Jones do to have such little trust from coaches? He's 12th in Production Premium, fifth in Dominator Rating and 10th in Evaded Tackles on PlayerProfiler.com. Even with that, Packers coaches continue to turn to Jamaal Williams. The lack of trust in Aaron Jones gives him a 16.0 (No. 1) Weekly Volatility mark, and it's why he's the ultimate boom/bust running back.
Joe Mixon (5.9 points, RB 39)
This season, Joe Mixon's 3.4 (No. 47) True Yards Per Carry and 49.2 (No. 50) Run Blocking Efficiency ratings are awful. Additionally, the Bengals offense carrying a -8.58 (No. 30) Game Script has been his doom.
Mixon, even though he has 74 (No. 21) carries and 19 (No. 24) targets, is inefficient and lacks production. His 13 (No. 23) red zone touches, -31.4 (No. 66) Production Premium and 0.59 (No. 89) Fantasy Points Per Opportunity are alarming.
Tight End
Zach Ertz (7.4 points, TE16)
Travis Kelce (9.8 points, TE12)
Honestly, there weren't many tight end busts this week. Outside of the top tight options (Travis Kelce, George Kittle, Zach Ertz, Austin Hooper, Mark Andrews, Greg Olsen), the rest of the bunch are always a dart throw. That makes Ertz and Kelce the "busts" of Week 6. Not because they fell off a cliff, but because they weren't top-five options.
While Dallas Goedert's emergence is cautionary for Ertz, Kelce is a buy-low option based on his Expected Touch Downs and Expected Fantasy Points Per Game:
14.6 points per game (15.7 expected)
one touchdown (2.9 expected)