Week 4 isn't the week for fantasy owners to use a high priority waiver claim/put their FAAB budgets all in on a single player, with the possible exception of Jaylen Samuels. There are still plenty of interesting players who can bolster fantasy rosters and keep the points coming through the bye weeks, from rookie wide receivers who are already flashing to talented running backs waiting for a chance to shine. Based on their advanced stats and metrics, these players are priority Week 4 waiver targets.
Chase Daniel, QB, Bears
Through three weeks of the 2019 season, Mitchell Trubisky has averaged 4.9 (No. 32 among qualified quarterbacks) Adjusted Yards Per Attempt. Enter Chase Daniel, who completed 73-percent of his passes and posted 7.17 Adjusted Yards per Attempt in relief of the injured Trubisky.
---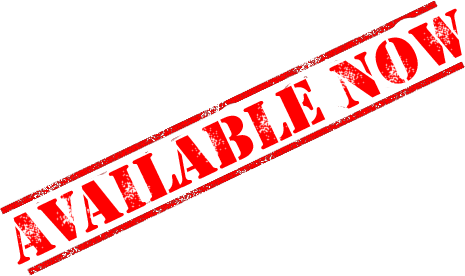 ---
Having to jump into a game against the Oakland Raiders certainly isn't the worst situation a backup quarterback can be thrown into, but Daniel did his part. That role included supporting Allen Robinson in a perfect seven receptions on seven targets and unearthing wide receiver Javon Wims. Daniel is only relevant in 2QB and Superflex leagues but, more importantly, he looks like he'll be able to keep the trains running on time in Chicago. 
Jaylen Samuels, RB, Steelers
Mason Rudolph's love for all targets within ten yards of the line of scrimmage has rekindled the fantasy value of Jaylen Samuels, who was used on Monday Night Football in a way that was truly exciting. Everything was happening, from pass attempts to rush attempts, targets and even direct snaps.
To be clear, Samuels saw the same number of carries (10) and targets (8) as James Conner, and both players had great games. If this is the new look of the Pittsburgh Steelers offense, Samuels looks like a rocket ship that's about to take off.
Dexter Williams, RB, Packers
With Jamaal Williams unfortunately sidelined, Dexter Williams is another step closer to seeing the light of day. Aaron Jones, for whatever reason, has never been given the full workload in Green Bay. If Jamaal is good enough to fill at least 30-percent of the running back Opportunity Share, it's hard to say that Dexter can't do the same if given the chance.
Green Bay's sixth-round rookie has exceptional burst, exemplified by a 126.2 (86th-percentile) Burst Score. He also dominated his college backfield, posting a 33.0-percent (76th-percentile) College Dominator Rating. Even while carrying the bulk of the offense, he remained efficient in moving downfield at a clip of 6.3 (77th-percentile) Yards Per Carry. He's not the type of talent that would completely displace Jones, but a lot more can be made with Jamaal Williams' slice of the pie. 
Brian Hill, RB, Falcons
Brian Hill has yet to see any regular season action behind Ito Smith and Devonta Freeman. Smith has already had to deal with a concussion, however, and Freeman has not been a picture of health in recent years. What Hill has done on the field has been promising. His 7.9 Yards per Touch in 2018 bested both Smith's 4.0 and Freeman's 4.3, albeit on limited touches. Hill displayed elusiveness with a 38.10-percent Juke Rate, again surpassing the Smith and Freeman duo.
The 20-carry sample size from last season is admittedly small, and the Falcons running game has been less than dynamic in 2019. Though the lack of spark may mean that Hill receiving more touches is inevitable. He has the potential to become an every down back. In college, he not only had a season with 349 rushes, but another season with 20 receptions. He is one injury away from being an all-in level waiver target.
Diontae Johnson, WR, Steelers
The connection between James Washington and Mason Rudolph was what people expected to see when Rudolph took over at quarterback in Pittsburgh. The connection between he and Diontae Johnson is what we are actually getting. For two weeks in a row, the young receiver has led the team in Target Distance. He was also the team's most targeted wide receiver in Week 4. It does seem that the new look of the Pittsburgh Steelers will be mostly about the running game, with the two headed monster of Jaylen Samuels and James Conner. However, Diontae Johnson's 34.5 PPR points over the last two weeks is nothing to ignore.
A.J. Brown, WR, Titans
A.J. Brown showed us a flash of what he can do in Week 1, and he gave us another look in Week 4. Dynasty gamers are excited to see this kind of early production from what was one of the most promising wide receiver prospects in the 2019 class. Excitement over Brown cooled when he was coupled with Marcus Mariota and the Titans.
Mariota has taken a step in the right direction this year, generating a 6.8 Accuracy Rating with 7.9 (No. 8) Adjusted Yards per Attempt. These numbers are not thrilling, but they're also not a rain cloud on Brown's parade. Tennessee is not a high volume passing attack but it is consolidated, with three main targets each seeing 22-percent of the team's Target Distance. The Titans offense is developing chemistry and when it finally does start to click, Brown will be a big part of that. 
Parris Campbell, WR, Colts
When  T.Y. Hilton misses a game, it's a glimpse into the future of the Colts. That glimpse showed us Parris Campbell, who led the team's wide receivers with eight targets this past week, tying Jack Doyle for the team lead.
Campbell is coming. His athleticism certainly shows us a player with potential. He is at or above the 97th-percentile in 40-Yard Dash, Speed Score and Burst Score. His 23.5-percent (31st-percentile) College Dominator Rating is underwhelming. However, that score represents a 90-reception, 1,000-yard season at Ohio State. One where he shared the field with fellow standout rookie Terry McLaurin. To keep it realistic, Campbell may have a rocky, up-and-down rookie campaign. In deeper leagues, and even in keeper leagues, he is well worth a wait and see.
Justin Watson, WR, Buccaneers
Breshad Perriman is running out of runway, and his wheels haven't left the ground. His 9.8-percent (No. 86) Hog Rate hardly seems like a good use of the Buccaneers' wide receiver snaps. Justin Watson is an unknown, but it doesn't seem that the Bucs have much to lose by taking Perriman off the field.
Boasting a 107.2 (87th-percentile) Speed Score and a 10.29 (92nd-percentile) Catch Radius, Watson can surely replicate what Perriman has put on tape thus far. He would certainly be third in the wide receiver pecking order behind Mike Evans and Chris Godwin. However, Tampa Bay has lined up with three wide receivers on 63.5-percent of their plays. Watson can add a dimension to this offense that Perriman isn't bringing. 
Ricky Seals-Jones, TE, Browns
Ricky Seals-Jones getting his walking papers from Arizona was not the end of his story. While some of us may have been hoping for a Demetrius Harris break-out week, it was instead the tight end that has only been on the team for a month. Though he's only seen a 20-percent (No. 77) Snap Share, a 26.9-percent Route Participation rate has helped him receive a target on 20.8-percent of his snaps. It's noteworthy that an undrafted player has drawn the interest of a second NFL team, and this time the team has a need for a pass-catching tight end. 
Gerald Everett, TE, Rams
The Rams are trying to figure out exactly what their identity will be in 2019. They have gone from barely targeting the running backs to feeding Todd Gurley 11 targets in Week 4. They have also gone from only making a minimal use of the tight end position as a whole to targeting Tyler Higbee and Gerald Everett a combined 15 times against the Bucs. Granted, it took a 68 pass attempt game from Jared Goff for all of this to happen. It doesn't change the fact that Everett is an athletic specimen whose poorest workout measurement is a 103.0 (74th percentile) Speed Score. His Snap Share has increased in each of the team's first three games. A bet on Everett at this point is hoping that the final iteration of the Los Angeles offense has evolved to make more use of the tight end position. It's also a bet on a player with a 31.7-percent (90th-percentile) College Dominator Rating.