Week 4 was one of those silly weeks that comes around a few times per season and shakes up the game. No-name players scoring touchdowns, the Rams and Bucs combining for 95 points, just pandemonium all around. Even so, bellcow running backs carried the day for fantasy teams everywhere and we focus on some of them this week. Let's dig through the noise and use advanced stats, metrics and analytics to learn from this week and adapt going forward.
Lesson One (TNF): Miles Sanders breakout halted (again)
A Jordan Howard hat trick in primetime was quite the way to ring in the quarter-mark of the season. The Eagles ran roughshod over the Packers, with Howard and Miles Sanders each eclipsing 70 yards and 5.5 Yards Per Carry. Even so, Howard proved he is still the leader in Doug Pederson's committee. He saw all the money touches around the goal line and was utilized in the passing game, catching three passes for 28 yards and a touchdown on four targets, while Sanders was shut out completely.
While Sanders has looked good and performed well again in primetime, Howard's rushing attempts have gone up in every game this season, going from six in Week 1 to 15 last week. Sanders, meanwhile, has been hanging around 10 attempts per game. Their targets are about even through four weeks, with Sanders holding a 10-9 edge. Both Howard and Sanders are being mixed into this offense equally enough where it's going to be tough for Sanders to get a grip on this backfield without an injury to Howard, at least for this season. Sanders is still the back to own in Philadelphia without a doubt, and don't overreact to a touchdown blow-up from Howard.
On the other side, Jamaal Williams was carted off early in the game and left Aaron Jones as the only show in town. He disappointed with a depressing 21 yards on 13 carries. While he did save his night with dump-offs from Rodgers in catch-up mode and a short touchdown, Matt LaFleur's redzone play calling late in the game cost Jones (and the team overall) from having a better night. Williams has since been released from the hospital and it's unclear if he will miss time, so Jones has a chance for a better performance next week against the Cowboys. If the Packers have any shot of winning in Dallas with Davante Adams likely sidelined or limited with a turf toe injury, Jones (and LaFleur) will have to step up in a big way.
Action: Target the box score truthers and sell high on Howard, who likely just had his best game of 2019. Float offers for Sanders everywhere. If Geronimo Allison or Jake Kumerow are on waivers, place your bids and let your leaguemates forget about them after all the Sunday action goes down. If Adams sits, even one week of free production in a likely shootout in Dallas can turn your matchup around.
Lesson Two: Nick Chubb puts the Browns back on track
It's been a season of ups and downs in Cleveland. Getting dominated by the Titans, taking down the undermanned Jets, looking medicore against the Rams, and now crushing their only competition in the AFC North with a 40-25 win in Baltimore. Equally impressive was how dominant Cleveland was with Odell Beckham a complete non-factor. He was held to two catches for 20 yards while Nick Chubb did it all for the Browns. Chubb was already looking like one of the prized bellcows we covet, and he proved yet again that he has league-winning usage and upside. He carried the ball 20 times for 165 yards, more than 80 of which came on a straight-line sprint past the entire Baltimore defense to essentially end any hope of a Ravens comeback.
---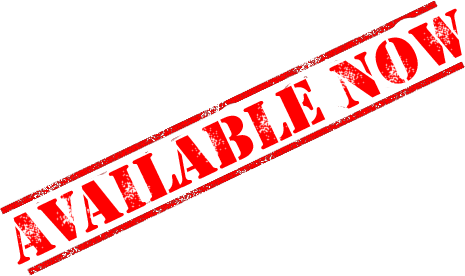 ---
Chubb was third in the league in carries before this week and top 15 in targets for running backs, and he continues to contribute positively in both those categories. There really isn't any red flag in sight for Chubb going forward, as the Browns are giving him a top-5 level opportunity share. This type of performance on a day where Cleveland's star wideout was shut out only strengthens his grip as a top tier back in fantasy. Kareem Hunt is not taking a player this productive off the field.
Action: Chubb is in play each and every week in DFS, especially while he remains a price tier below the Christian McCaffrey, Ezekiel Elliott group. He's off the main slate next week, but fire him up in a likely high-scoring affair with San Francisco. Sell high on career compiler Jarvis Landry.
Lesson Three: Kenny Golladay, Detroit Lions sticking around
After a week of hearing about Patrick Mahomes' obscene upside for his first game in a dome, Detroit did anything but lay down. The Lions played Kansas City tough all day, and Matthew Stafford, Kenny Golladay and Kerryon Johnson showed out. This is quietly becoming a triplet situation to watch. Johnson has received bell cow usage since the Lions wisely cut bait on C.J. Anderson. In the two weeks since, Johnson has seen 73-percent of the snaps, 79-percent of the running back carries and 24.5 touches per game. On Sunday, he did everything but score a touchdown, which he was inches away from doing on a goal line dive that resulted in a fumble. The arrow is pointing way up for a player of Johnson's raw talent playing on a team with a good offensive line, more than capable quarterback and solid defense.
Kenny Golladay rewarded the faithful after his bust against Philly last week, bringing in five balls for 67 yards and two touchdowns. He had a third score called back on a questionable bobbled catch call. Golladay's touchdown upside is as high as any wideout in the league, and his league-leading 10 Deep Targets (entering Week 4) further inflate his upside on a team that is making frequent trips to the red zone.
Action: The Lions have looked like one of the best teams in the NFC through four weeks, go after any piece of their offense you can get your hands on. Again, buy high on Kerryon. Marvin Jones stands out as a good buy after a quieter day than was expected in this matchup with Kansas City. Golladay remains one of the highest upside plays in DFS week after week.
Lesson Four: Volume is everything, ask Leonard Fournette
The Denver Broncos went up 17-3 on Jacksonville and Doug Marrone did what he does best: established the damn run. Leonard Fournette was the definition of a workhorse with a colossal 29 carries for 225 yards. Game script proved irrelevant as Fournette got work in every phase. His volume continues to grow and he continues to be a factor, albeit minor, in the receiving game. Any receiving work is a bonus after Fournette was a zero in that category in the early days of his career.
Notice the theme so far today: Volume is king. Leonard Fournette is seeing almost every single running back snap available on this Jaguars team. Scrappy Gardner Minshew is keeping Jacksonville in games and the defense is presenting short fields to work with at a decent clip. Fournette offers one of the safest usage profiles in fantasy, right up there with the first round bellcows.
Action: Fournette faces the Panthers in Week 5, who just saw Christian McCaffrey roll up 179 all purpose yards on them. With volume like this, Fournette is looking like an enticing cash game play. Minshew has fully arrived, consistently making plays to keep Jacksonville competitive. Continue to trot this gem out in Superflex and 2QB leagues.
Monday Night's Homework: James Conner on life support
Two of the most popular 1-2 turn best ball picks in James Conner and Joe Mixon face off on Monday Night Football. Both backs have had rough starts to the season, as both are outside of the top 30 RBs heading into Week 4. Conner has been wallowing in a depressing Mason Rudolph-led Steelers offense, and his usage is far from bellcow status. Even worse, Conner has seen 7.1 (No. 9 among qualified running backs) average defenders in the box. Rudolph strikes no fear in opposing defenses, and with the Steelers defense allowing 85 points through three weeks, Conner is getting scripted right out of the game.
Pittsburgh is entering total lost season status, and it's hard to be optimistic with these factors bearing down on Conner. However, all the negative game script does lend itself to receiving production, and Conner must continue to be targeted in the passing game. He has been targeted 13 times to Jaylen Samuels' three. The receiving upside is one of the only factors for a positive outlook with Conner. Watching his usage in this area on Monday night will be key.