With the ever-changing NFL landscape, new trends develop each week. Using advanced stats, metrics and analytics to identify there trends can lead fantasy grinders toward the next breakout player. Last week featured a number of personnel shifts, but Week 4 presented a few player breakouts likely to influence gameplay going forward. With that said, here are three notable trends to think about as we enter Week 5.
Tampa Bay Buccaneers – Ronald Jones Breakout Game
After one of the most disappointing rookie seasons in recent memory, Ronald Jones continues to rehabilitate his image as his role in the Tampa Bay offense grows. Last week, Jones recorded a breakout performance with 70 rushing yards on 19 attempts. He also added one reception for 18 yards out of the backfield.
More importantly, Jones began to move past Peyton Barber. For the third consecutive week, Barber's snaps fell while Jones' rose. Barber recorded a 26-percent Snap Share in Week 4, while Jones played 49-percent of the snaps. The carries mirrored this trend, with Jones notching 19 to Barber's nine.
Digging deeper, Jones draws an edge in many advanced efficiency metrics. His 4.5 (No. 19 among qualified running backs) True Yards Per Carry remains over a yard higher than Barber's mark of 3.4 (No. 41). Likewise, Jones owns a 34.0-percent (No. 13) Juke Rate, while Barber remains at 29.3-percent (No. 19). With raw statistics and efficiency metrics pointing to a Jones breakout, this is the time to buy.
Pittsburgh Steelers – Offensive Inefficiency
With Ben Roethlisberger out for the year, Pittsburgh moved over to Mason Rudolph as their signal caller. Although similar at first glance, Pittsburgh has shifted their offensive philosophy in a few key ways with Rudolph under center.
Looking at the offense as a whole, Pittsburgh ran the fourth-most plays per game (66.1) and threw the ball 73-percent of the time in 2018. This immense play volume allowed Roethlisberger to attempt the most passes in the NFL last year. Pittsburgh has averaged only 53.5 plays per game and a 55-percent Pass Rate in two full weeks with Rudolph as the starter, pulling the life out of the offense.
---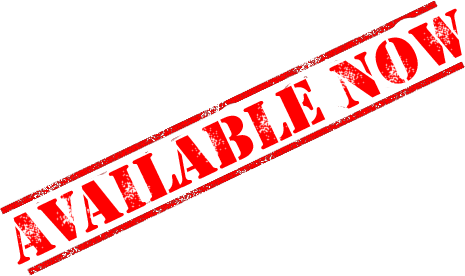 ---
Going a step further, Roethlisberger's efficiency dwarfs Rudolph's. Last season, Roethlisberger generated 8.1 Passing Yards Per Attempt. To this point in 2019, Rudolph has generated 5.6 Passing Yards Per Attempt. However, Rudolph's 42.9-percent (No. 10) Deep Ball Completion Percentage suggests the offense should take more shots downfield.
Either way, Pittsburgh's neutered offense renders JuJu Smith-Schuster, James Washington and Diontae Johnson all weekly boom-bust options at the wide receiver position.
Atlanta Falcons – RB Time Share
Considered one of the final bell-cow backs to leave draft boards in late August, Devonta Freeman continues to share Atlanta's backfield with Ito Smith. Aside from Week 3 where Smith left with a concussion, Freeman averages 58-percent of Atlanta's offensive snaps while Smith averages 42-percent.
More importantly, Smith continues to dig into Freeman's workload. Freeman averages only 10.3 carries per game in games with Smith, with the latter siphoning four per game. Smith also sees work in the passing game and at the goal line. He notched four targets last week alone, while recording the all of Atlanta's goal line work to open the year.
From an efficiency perspective, Freeman's reduced role looks warranted. They've each evaded 10 tackles so far this season, but Smith has done so on 34 fewer carries. Likewise, they each have two Breakaway Runs, despite Freeman's 75.6-percent (No. 9) Opportunity Share.
Efficiency metrics point to Smith being the more efficient runner in the Atlanta backfield, warranting a touch squeeze. For those looking to move on from Freeman, this is a solid sell high moment.