On August 20, 2019, Warren Sharp dropped an article telling the world they were wrong about Lamar Jackson. Come again? Fantasy football players heard the repetitive narrative surrounding Jackson's inaccuracies and passing struggles. He's fast, sure. He had success in college football, right. But it won't work in the NFL. The NFL is different and college concepts don't work in the NFL. Sharp laid out all the reasons why we were wrong.
Jackson proceeded to score 415.7 fantasy points, the second-most ever scored by a quarterback. Not bad for an undersized running back with accuracy issues. The next great Konami Code quarterback is here. He arrived in time to post three consecutive top-12 quarterback performances in the fantasy football playoffs. He also has the same narrative built against him that Jackson had going into the 2019 season.
Sharp warned everyone in 2019. I'm here to warn everyone in 2021. Don't make the same mistake with Jalen Hurts that people did with Jackson in 2019!
Pre-Draft Similarities
The parallels between the beginnings of the careers of Lamar Jackson and Jalen Hurts are eerie. They started in the pre-draft process with personalities from the "Worldwide Leader of Sports" ESPN playing a role. Bill Polian infamously said Jackson should play wide receiver in the NFL before the 2018 draft, but he's a shmuck. Mel Kiper suggested that Hurts is a Taysom Hill-type gadget player before the 2020 draft, but he's also the same guy with this take:
Mel Kiper has penciled in WR Kadarius Toney to Washington at No. 19, who he compares to a Tyreek Hill-type playmaker that could take over the punt-returning role. https://t.co/CGeXPPIoei

— Washington Wire (@Washington_Wire) January 27, 2021
As two quarterbacks that measured below the all-important 6-4 and 245-pounds benchmarks that NFL front offices drool over, Jackson (6-2, 216-pounds) and Hurts (6-1, 222-pounds) were drafted to play on teams with veteran quarterbacks that fit those benchmarks in Joe Flacco (6-7, 236-pounds) and Carson Wentz (6-5, 237-pounds), respectively. Both incumbent quarterbacks were benched mid-to-late season because of poor play.
We've seen this before, folks. PlayerProfiler's Data Analysis Tool and Best Comparable Player features have seen it too.
Inaccurate Passer = Inaccurate Statement
Warren Sharp put perspective on Lamar Jackson's rookie numbers that opened the eyes of the fantasy football community to the accomplishments of his 21-year-old rookie season. In his article, he mentioned that Jackson's 7.1 Yards Per Attempt and 6.4 Adjusted Yards Per Attempt averages during his 2018 rookie season were top-10 among 45 quarterbacks drafted in the first round since Peyton Manning.
Among quarterbacks with at least 100 pass attempts in 2020, Jalen Hurts averaged 7.2 (No. 23) Yards Per Attempt and 6.2 (No. 27) Adjusted Yards per Attempt. Both stats were second among 2020 rookie quarterbacks, behind Justin Herbert.
Thrown Into The Fire
Sharp mentioned that Lamar Jackson wasn't supposed to play in his rookie year. There were no first-team reps at camp for him. He watched from the sidelines during the first half of the 2018 season and saw an occasional gadget play during games. During a pandemic, Jalen Hurts didn't get to participate in a normal summer camp. From Weeks 3-12, he recorded a statistic in every game, all from gadget plays.
---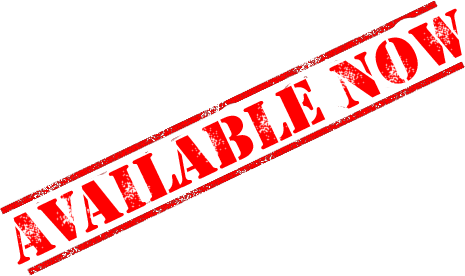 ---
When Jackson took over for his team after their bye week, the Baltimore Ravens scrapped their entire offense and built a new one better equipped for their rookie quarterback. The new offense played 89-percent (No. 1) of their snaps out of the shotgun formation and led the league in run rates out of the shotgun and under center formations. The Philadelphia Eagles did the same for Hurts this past season.
The Eagles played 78-percent (No. 6) of their snaps out of the shotgun formation from Weeks 1-13 and had a run rate of 29-percent (No. 8) in that formation. In the three full games that Hurts started in Weeks 14-16, the Eagles ran 89-percent (No. 3) of their snaps out of the shotgun formation and ran the ball 41-percent (No. 3) out of shotgun.
Rookie Season Debuts
With a new offense in place after a bye week, Lamar Jackson would pass for only 150 yards and an interception. But he would top the 100-yard rushing mark, allowing him to finish with 15.7 fantasy points, good for QB13 for the week. He showed his fantasy floor with his rushing ability in his debut, but it was a disappointment considering the Baltimore Ravens were facing the Cincinnati Bengals, who allowed 20.7 (No. 4) Fantasy Points per Game to the quarterback position in 2018. Jackson created fantasy points through his rushing ability as he only threw, throwing for more than 200 yards only once. In seven rookie seasons starts, he would rush for 67 yards or more six times.
In Jalen Hurts' first career start against the New Orleans Saints, he put up 19.3 (No. 11) fantasy points while rushing for 106 yards. His rushing total would be 42.6-percent of the total quarterback rushing yards that the Saints defense would allow in 2020. Not a bad debut going against the league's fourth-best defense in fantasy points allowed per game (15.8) to the quarterback position. Hurts' second start against the Arizona Cardinals resulted in him combining for 401 yards and four touchdowns on the way to the top fantasy performance (37.8 points) among quarterbacks for the week. His third and final full-game start would see him AGAIN combine for over 400 yards, and though he struggled with one touchdown to two interceptions, he finished as QB12 for the week. His worst full-game start of the season was still a QB1 week.
Metrics & Analytics
The impressive three-game fantasy football performance from Jalen Hurts to start his career can best be described as what John Rambo would do if he played football because he was killing defenses without any help. His -7.65 (No. 28) Supporting Cast Efficiency mark was pitiful, but that's what happens when Travis Fulgham and Greg Ward start eight and 10, respectively. Already gone is the body cast known as DeSean Jackson. Alshon Jeffery and Zach Ertz will also soon be gone. A healthy Miles Sanders (five games missed), Jalen Reagor (five), and Dallas Goedert (five) plus a wide receiver from the 2021 rookie class would resolve the supporting cast issue.
It wouldn't be an offseason article from me if I didn't mention the salary cap. Assuming a $185 million 2021 NFL Salary Cap, the Philadelphia Eagles are $45.6 million OVER the cap. The team will be unable to address all of their defensive needs that include: a bottom-10 defense in rushing yards allowed, bottom-eight defense in rushing touchdowns, a secondary that managed eight interceptions all season and allowed a top-five quarterback rating, and a red-zone defense that allowed the seventh-highest touchdown conversion. A bad defense will result in more shootouts and comeback attempts from Hurts and the offense.
While completion percentages across the board were low, Hurts did have a 41.2-percent Deep Ball Completion Percentage, which was better than Patrick Mahomes, Justin Herbert, and Lamar Jackson last season. Hurts averaged 8.1 Air Yards Per Attempt, displaying a strong arm to go with his dangerous 4.59 (95th-percentile) 40-yard Dash speed and 123.8 (91st-percentile) Burst Score. The mixture of deep-ball and rushing abilities is what allowed him to average 0.5 (No. 13) Fantasy Points Per Dropback. Imagine what he can do when he improves from his 57.4-percent (No. 47) Catchable Pass Rate, since the 12 quarterbacks ahead of him in Fantasy Points per Dropback all had at least a 74-percent mark.
Planting The Flag!
Ray Garvin asked Matt Kelley on the Mind of Mansion podcast, "Would you be shocked if Jalen Hurts is a top-12 quarterback in 2021?" Kelley responded, "I wouldn't be shocked if he was top-5!" With all due respect to the boss and Ray, you both are wrong about Hurts because it's not high enough. Don't worry though, everyone is wrong about him in 2021. He was an inaccurate, rookie quarterback with poor or injured weapons and a lack of proper first-team reps and practice, and he still had three top-12 weeks in three full starts.
With a full offseason of first-team reps, passing accuracy that can only go up, and a receiving core that will be better by default, Hurts' floor is a top-12 QB in 2021 like we saw last year, but the sky is the ceiling. I called Dak Prescott leading quarterbacks in fantasy points per game in 2020. I'm here to say that in 2021, it will be Hurts as THE QB1 in fantasy football in 2021.