We all have them. The players we attach ourselves to over the course of the pre-draft process. The ones we try our damnedest to draft or acquire in fantasy football. For better or worse, these are the players we end up attaching our reputations to as fantasy players and/or analysts. This series will focus on both sides of that particular coin.
In this new Underworld venture called Studs and Duds, we will talk about one player we planted our proverbial flag on that was a hit and one that was a bust. Along the way, we'll be using PlayerProfiler's advanced stats, metrics and analytics to analyze the process, figure out how and why these players hit/busted, and decide whether we want to target/fade said players next season.
It may have been too late for some, but I tried to tell you to be on the right side of history. In hindsight, predicting a top-12 Fantasy Points per Game finish ended up being conservative.
How Many Leagues Did You Have Him In?
For all my Robinson love, I could only snag him in five leagues; three redraft and two dynasty. Most of my drafts took place before he was named Jacksonville's starting running back. As a result, I had to use approximately one-third of my FAAB budget to acquire him where possible before Week 1.
When Did You Know He Was One of Your Guys?
I fell in love with his profile when I began to research him for last year's World Famous Draft Kit. This was back in early May. By no means was I first on the bandwagon, even among the RotoUnderworld crew. But seeing stuff like this hit the timeline made me feel better about my decision to look into and write him up:
Clyde Edwards-Helaire would be a Day 3 guy if he didn't play for LSU.

He's not better than James Robinson.

— Fusue Vue (@DevyEusuf) April 6, 2020
Side note: Fusue tends to know his stuff when it comes to these matters.
Why Did You Like Him So Much?
In order to make it in the NFL as an FCS Division I running back, a player better be an elite-level producer and/or athlete. Robinson's 1,917-yard, 18-touchdown senior campaign officially put him on the radar and checked the production box. He only caught 16 passes, but the team attempted just 268 across 15 games. His 48.7-percent College Dominator Rating, a 98th-percentile mark, was the best among all incoming rookie backs.
Earning an invite to the 2020 NFL Scouting Combine was a big check mark in his favor. While his 4.64 (33rd-percentile) 40-yard Dash wasn't great, his 130.5 (92nd-percentile) Burst Score is elite, and his 11.22 (69th-percentile) Agility Score is tremendous when adjusted for his size. His 107.2 Athleticism Score was not only the best in this rookie class per the Data Analysis Tool, it's the No. 17 mark among all running backs in the database (editors note: !!!).
---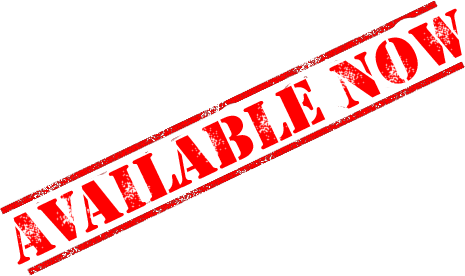 ---
Robinson's signing with the Jaguars as an undrafted free agent in the COVID year should never have gone unnoticed, especially given the rumor and innuendo that had been surrounding Leonard Fournette leading up to his eventual release. Regardless of how the rest of his career turns out, rising from the ashes of the undrafted to make a fantasy impact when given the chance will at least land him in the RotoUnderworld Fantasy Football Hall of Fame. Which I promise is a real thing that I didn't just make up.
What Did You Learn?
The heights that Robinson reached in 2020 confirms that the Underworld was right in its process regarding our preseason affinity for Uncle Lenny. The biggest argument in Fournette's favor was always the likelihood of earning a league-leading Opportunity Share. When switching him out with a player who is actually good (editors note: I jest. Maybe), and giving him 85.2-percent of the backfield's carries and targets, good things will happen.
Where Would You Be Comfortable Drafting Him in 2021?
Robinson's ADP will be a big talking point in the leadup to the 2021 season. In seasonal, non-keeper leagues, expect him to end up in the second-third round neighborhood pending how Jacksonville addresses the RB room in the offseason. It's a given that one or two backs will be added, but the team spending early draft capital on one would be a significant blow to his chances of repeating his rookie season success. Even still, he's shown that he can translate his athleticism to the professional level, and the hardest part of his journey is behind him. JRB1 is here to stay, and until further notice, I'm planting my flag on him again in year two.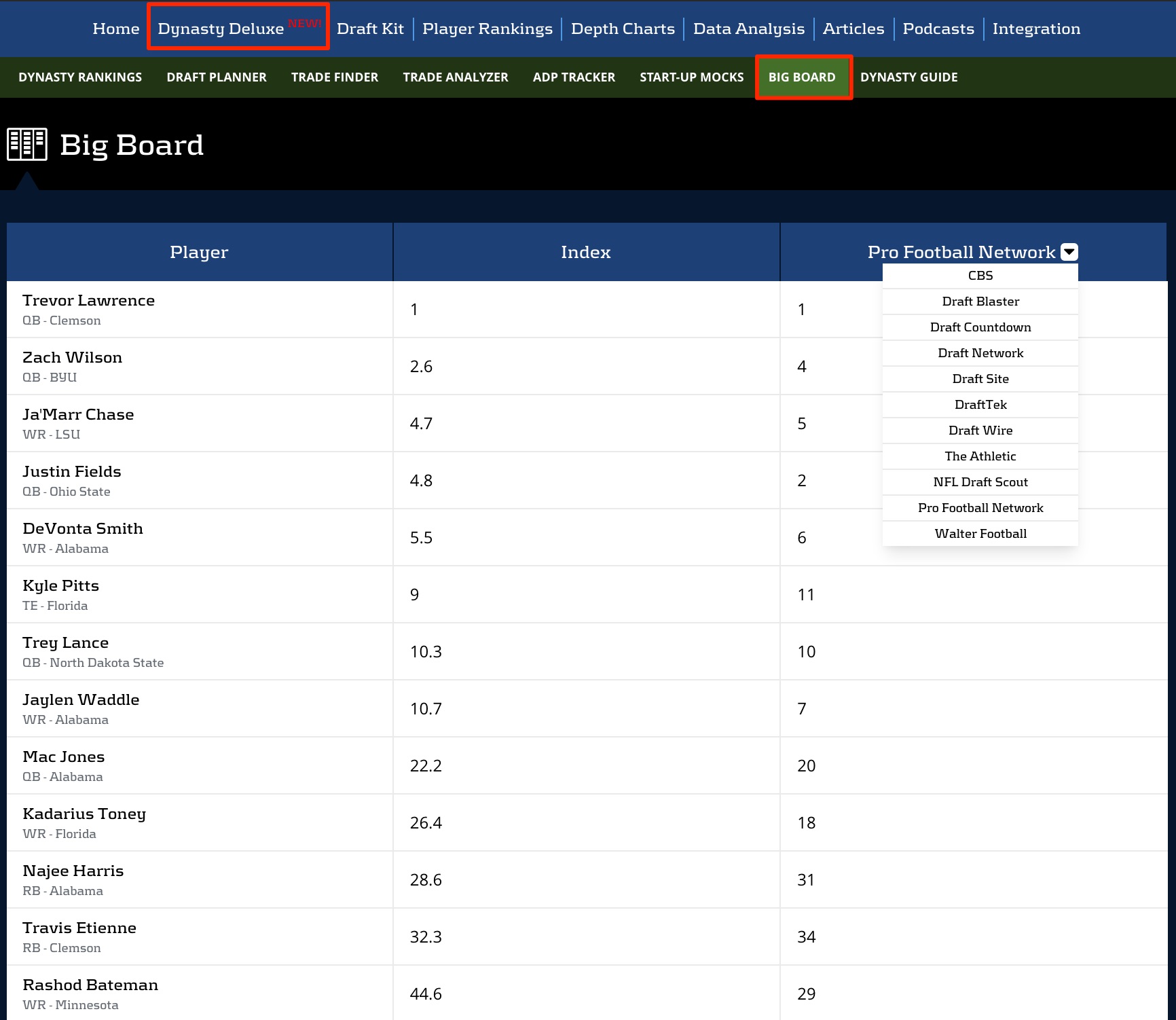 – Check out the Dynasty Deluxe "Big Board" for 10+ Mocks from across the industry.
When holding players in dynasty that you just can't quit, you either live long enough to see them become Adam Thielen, or die as they fall the way of Paul Richardson. In the case of Ian Thomas, it appears to be the latter.
How Many Leagues Did You Have Him In?
I thankfully only ended up with him in two of 10 redraft leagues. I already had him in one dynasty league entering the summer, but drafted him in two startups to go a perfect three for three. That kind of sucked.
When Did You Know He Was One of Your Guys?
I've been holding him in my home dynasty league since his 2018 rookie season. During my maiden voyage on the Mind of Mansion podcast last February, I declared him the 2020 Late Round Tight End du juor. He subsequently became the poster child for the NFC version of Late Round Tight End Roulette 2020. The flag had been planted for a while, I just drove it into the ground harder entering last season.
Why Did You Like Him So Much?
It seemed as though Ian Thomas was being groomed to take over for Greg Olsen as the Carolina Panthers' starting tight end. Though the 41.5-percent (No. 71) Snap Share he recorded in 2019 wasn't ideal, he had been effective when the veteran has missed time, even recording four TE1 fantasy performances as a rookie in 2018. He did break a 98-percent Snap Share in two 2019 contests, including his lone TE1 fantasy performance in Week 14, which inspired hope that he could thrive in a full-time role.
Kyle Allen's awful quarterback play didn't do Thomas any favors in 2019. Though his 31 targets weren't enough to qualify him for most of our efficiency metrics, it's worth noting that his 71.0-percent Catchable Target Rate would've put him only above Mike Gesecki for worst in the league. His 3.7 Target Quality Rating was well below any qualifying number. Both numbers were much better in 2018 with Cam Newton at quarterback for most of the year.
Though he has elite athleticism and upper-percentile weight-adjusted agility, two of the most predictive factors when looking for tight end breakouts, I maintained that it's always dangerous to overpay for potential relative to prior production or lack thereof. Despite the fact that his skill-set seemed to mesh well with that of incoming quarterback Teddy Bridgewater, his ADP remained manageable all summer, and I was convinced that this was the ultimate 2020 fantasy football value play.
What Did You Learn?
The Ian Thomas debacle of 2020 managed to teach me a few things. Firstly, no matter how good a player's situation seems, nobody is bulletproof. That said, in a shortened offseason with a new coaching staff coming in, it's probably important to pay attention when things like this make the rounds so close to the start of the season.
Panthers TE Ian Thomas says the team is still trying to figure out their style of play and how they will use the tight ends.

— Alaina Getzenberg (@agetzenberg) August 18, 2020
Live and learn, I guess.
Also, it may be time to take toe injuries a little more seriously (Patrick Mahomes nods in agreement), even if the injury doesn't land said player on any injury reports. Missing any practice time, even though it was only for a few days before Week 1, would prove to be detrimental. And instead of sitting him for a long enough time period to make sure the injury was fully healed, the Panthers trotted him out there for 16 uninspiring, unproductive games.
Where Would You Be Comfortable Drafting Him in 2021?
Unless his situation drastically improves before next season, Thomas shouldn't be on anyone's redraft radar. However, I'm not yet ready to cut bait in dynasty. Even if the team upgrades the position, he will be a free agent after this season and has the necessary prospect profile to experience a mid-career breakout.