If you're like most minions/buzzards who frequent this site, chances are you've been taking part in fantasy drafts as early as pre-NFL Draft, when MFL best ball leagues were beginning to take form, and the draft hype was building.
The best part about the early drafting process is what it gives us in terms of ADP content and analysis that we can utilize to optimize value for future drafts.
Heading into August, we have roughly one more month of drafting before all of our research and breakdowns either lead us to fantasy glory, or result in us second guessing everything we once held true.
This article we will look to find one last shot at draft optimization, pinpointing players whose ADP's bring some of the highest value heading into the 2017 NFL season on MyFantasyLeague.com, utilizing the draft data from July 1st to present day to locate value in late August drafts.
Quarterbacks
Matthew Stafford, Detroit Lions
ADP: 90.29 (no. 13 QB)
Looking at the current rankings of MyFantasyLeague.com, one thing that stands out is that no quarterback is averaging a first round draft ranking, with Aaron Rodgers currently clocking in at the top with an ADP of 19.00. Matthew Stafford has long been a quarterback overlooked by the fantasy public over the last few seasons, boasting an ADP of 121.26 in 2016 (no. 15 overall) and a 79.83 ADP in 2015 (no. 9 overall).
The retirement of Calvin Johnson following the 2015 season clearly affected Stafford's draft stock among fantasy gamers, forcing him out of the top 10 quarterbacks in ADP. However, that wasn't enough to stop him from posting 18.1 fantasy points per game in 2016 (no. 12) while the Lions attempted the 10th most passes with 627, and Stafford finished top 10 in passing yards (4,327, no. 6) and red zone completion percentage (60.9-percent, no. 10).
Even with the return of Ameer Abdullah this season, the Lions still look to be a team chucking the ball frequently, with PPR monster Golden Tate leading the way, and tight end Eric Ebron appearing to be on the verge of his first breakout season. Add an athletic rookie in Kenny Golladay to supplant the loss of last year's team leader in receiving touchdowns in Anquan Bolding (eight touchdowns), and you have an offense that should be on the ups. Don't overlook perennial receiving threat Theo Riddick out of the backfield as well, as the former wide receiver convert finished sixth in 2016 among running backs in receptions with 53, and 12th in receiving yards with 371.
Tyrod Taylor, Buffalo Bills
ADP: 113.04 (no. 18 QB)
With healthy receivers, an offensive minded coach, and LeSean McCoy with fuel left in the tank, Tyrod Taylor is slated for an improved 2017 after leaving fantasy gamers standing in applause for him in 2016. With a banged up receiver corps in 2016, and an offensive line that ranked 30th in pass protection on PlayerProfiler.com, Tyrod Taylor turned trash into treasure for fantasy owners, proving once again that you don't have to be a gunslinger to post stellar fantasy numbers.
Taylor easily outplayed his 2016 ADP of 127.14, posting the 11th highest fantasy points per game average among quarterbacks last season (18.3), besting the likes of players like
Matthew Stafford
,
Philip Rivers
,
Jameis Winston
,
Cam Newton
,
Russell Wilson
and
Derek Carr
. He'll never be a 4,000-plus yard passer, but his play-making ability on the ground isn't to be overlooked. Taylor led all quarterbacks in rushing yards and touchdowns last season, totaling six touchdowns and 580 yards on the ground. With a +5.5
Production Premium
(no. 12), Taylor should yet again be a sneaky play for fantasy owners looking to utilize a zero-QB approach.
Running Backs
Jacquizz Rodgers, Tampa Bay Buccaneers
ADP: 175.99 (no. 58 RB)
There's nothing wrong with taking that late-round running back who faces a positive scenario early in the season due to a player's suspension, a la DeAngelo Williams in 2015 and 2016.
This year Jacquizz Rodgers has the chance to be that man, as he will look to fill the void left at running back by Doug Martin for the first three games in 2017 due to Martin's suspension from last season. Despite finding the end zone only twice in 2016, Rodgers filled in admirably for a banged up Buccaneers backfield. His finest games came in Weeks 5 and 7, where he reeled off 129 yards and 163 yards respectively, posting RB13 numbers in both of those games, once again, despite not finding the end zone.
Not only does Jacquizz Rodgers have a chance to be fantasy gold early on, but reports have recently surfaced that he could hold the top job in Tampa Bay even when Martin returns. Jack-POP is going near the last round in most 12-team fantasy league drafts, and could amount to a high-value league winner if he impresses early.
Terrance West, Baltimore Ravens
ADP: 145.87 (no. 47 RB)
Move over injured Kenneth Dixon, and take your 120.81 ADP that you were toting despite your three, possibly four game suspension. Enter Terrance West, who found good graces with the Baltimore coaching staff in 2016, leading the team with 774 rush yards and five rushing touchdowns, while running behind the 10th best run blocking line on PlayerProfiler.com.
---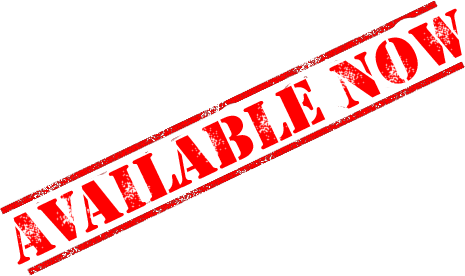 ---
Barring an unexpected emergence from Buck Allen or Lorenzo Taliaferro, the early down work between the tackles appears to be West's job to lose. He'll still lose snaps on third down to Danny Woodhead, and may even find himself being supplanted in the red zone as well, but West's current ADP makes him well-worth a late-round flier for fantasy gamers looking to capitalize on opportunity on an early down back.
Duke Johnson, Cleveland Browns
ADP: 128.58 (no. 40 RB)
Here's another potential late-round league winner who could be one injury to Isaiah Crowell away from being an every-down back for Cleveland in 2017. Duke Johnson has totaled 114 receptions and 1,048 receiving yards over his first two years in the league with Cleveland, notching two scores through the air and one on the ground.
He's one of the most efficient running backs in the league over that span, posting a +13.8 Production Premium in 2015 (no. 26) and a +5.2 Production Premium score last season (no. 26). He's rushed for 737 yards in his career on 177 carries (4.2 YPC), and is a player that is positively affected by the negative game script the Browns have faced for what feels like centuries.
The Browns are likely to face an uphill battle again in 2017 as they continue to re-build their roster, meaning Johnson could see ample amount of opportunity in the passing game, and on the ground, given his first two years of success.
Wide Receivers
Eric Decker, Tennessee Titans
ADP: 113.42 (no. 44 WR)
So let me get this straight. Eric Decker signed with the Tennessee Titans, and one of the leagues most efficient red zone quarterbacks on June 19th, and as of July 1st, he can't even crack the top 40 in wide receivers being taken off the board in MFL drafts?
Okay.
Eric Decker has been one of the most efficient red zone targets in the league since entering in 2010. He has converted 36-percent of his red zone targets to touchdowns, and joins forces with Marcus Mariota, who has yet to throw an interception in the red zone. The fact that Decker is still being drafted behind players like Randall Cobb, Corey Coleman, Pierre Garcon and Donte Moncrief is borderline criminal, but that's stolen goods we will enjoy all day here at PlayerProfiler.com should his current ADP hold up.
After a lost 2016 season in which Eric Decker saw action in only three games before going down with a torn rotator cuff, Decker will look to rebound in 2017 after being released by the minor league Jets and signed to the major league Titans. The 2015 season saw Decker at the peak of his ability, with the veteran wide receiver racking up 80 receptions for 1,027 yards and 12 receiving touchdowns, playing with Ryan Fitzpatrick, and target hog Brandon Marshall.
The Titans will undoubtedly look to run the ball often in 2017, but with the continued emergence of Mariota, and rookie wide receiver Corey Davis already creating buzz in training camp, Eric Decker could find himself in prime situations to make a play in single coverage against undersized corners.
Tyrell Williams, Los Angeles Chargers
ADP: 116.22, (no. 45 WR)
We'll drop just one more spot on the list to reveal yet another egregious act in the fantasy football war rooms, as we see Tyrell Williams being taken as the 45th receiver off the board since July 1st, only four spots earlier than teammate Mike Williams. Williams has been dealing with injury problems for the majority of this offseason, and was recently placed on the Chargers physically unable to perform list.
The fact still remains that Tyrell Williams should have never been drafted so closely to Mike Williams, because Tyrell Williams just finished a 2016 breakout campaign where he posted 69 receptions for 1,059 yards and seven touchdowns, while posting a +9.8 Production Premium (no. 30) and 13.6 fantasy points per game (no. 22).
With an elite athletic profile boasting a 4.48 40-yard dash (71st-percentile), 104.1 Speed Score (80th-percentile), 130.7 Burst Score (87th-percentile), 10.91 Agility Score (82nd-percentile), and 10.40 Catch Radius (98th-percentile), Tyrell Williams can get open, and utilizes his 6-foot-3, 204-pound frame to achieve an 80-percent Contested Catch Rate (no. 11). The apparent loss of Mike Williams should create an ideal wheels up scenario for Tyrell Williams, who should no longer be thought of as a player vying for snaps in what could be a high powered Chargers offense.
Tight Ends
Eric Ebron, Detroit Lions
ADP: 101.46 (no. 11 TE)
Eric Ebron finished in the top 10 among tight ends in 2016 in receptions (61, no. 10), receiving yards (711, no. 8), air yards (443, no. 9) and in yards after catch (268, no. 8). What was he robbed of in 2016 thanks to Anquan Boldin? Touchdowns. With Anquan Boldin gone, and red zone targets vacated, Eric Ebron's 2016 emergence has been largely overlooked due to his low touchdown output. Despite mostly disappearing in the red zone, Ebron still finished with the season with 11.1 fantasy points per game (no. 13), and was a viable option for Detroit in the passing game, absorbing 85 targets.
He also lined up in the slot 18.5-percent of the time for the Lions, and converted on 55.6-percent of his contested catches (no. 10). Whether he's being utilized from the slot, or running off the line of scrimmage, Eric Ebron appears fully poised for a top-10 fantasy season or better in 2017 if he can just turn some of those receptions into scores. While his current ranking as the 11th tight end off the board since July 1st isn't the worst it could be, consider that he's still be taken behind a guy like Hunter Henry, who could find himself as the no. 2 tight end on his own depth chart with the corpse of Antonio Gates still looming in the shadows.
Jason Witten, Dallas Cowboys
ADP: 166.93 (no. 21 TE)
A few months ago, Rico Gathers was being praised as the heir to the throne long occupied by Jason Witten. Now rumors have speculated that Gathers could be cut.
Whether the offseason rumors are true or not is a moot point, as the damage has already been done to Jason Witten's ADP. As last year's no. 6 tight end in receptions (69) and no. 11 tight end in receiving yards (673) has been relegated to late-round flier status, despite playing on a team that boasts a proficient offense and quarterback. Witten's loss in value came last season with the emergence of Ezekiel Elliott, and a young quarterback in Dak Prescott, who finished dead last in the league in passing plays in 2016.
A positive regression should be coming for the Cowboys passing attack in 2017, and another year with Prescott could only bode well for Jason Witten, who still drew 95 targets (no. 7) in 2016, while taking up 20.6-percent of the target share (no. 5). With no significant injury history, and tight ends still proving they're capable of producing fantasy relevant numbers even at age 35 or older (Tony Gonzalez), there's no reason to think that Jason Witten can't rebound from his 10.2 fantasy points per game last season (no. 16), and outplay his current ADP that has him being taken after the likes of C.J. Fiedorowicz, Coby Fleener, Austin Hooper and O.J. Howard.