Last week, we emphasized that Dalton Schultz is a legitimate tight end streaming option, and that Christian Kirk entered Week 3 in a smash spot. This week, we'll examine the fantasy football value of David Montgomery moving forward. We'll look at Todd Gurley as well. Before we move forward, we'll look at the past – revisiting Schultz and Kirk to preserve a level of accountability.
As we proceed to Week 4, it's safe to say trends are taking shape, so let's use PlayerProfiler's advanced stats and metrics to unearth actionable evidence-based takes.
Before we get started, below are key statistics to know while following along:
Route Participation – How frequently a pass-catcher runs a route on his team's pass plays.
Target Rate – Targets Per Routes Run. How frequently a pass-catcher commands a target in context with his Route Participation mark. We believe a rate of 25.0 to 30.0-percent may be able to withstand a low Route Participation mark hovering around 65.0 to 70.0-percent.
Weighted Opportunities – Determines which backs receive the most meaningful touches.
Revisiting Dalton Schultz, Christian Kirk
In his Week 3 matchup on the road against the Seattle Seahawks, Dalton Schultz recorded a 76.9-percent Snap Share, maintaining full-time player status for a consecutive week. Additionally, he ran 35 routes on 57 dropbacks, commanding six targets (tied for No. 5 among Cowboys pass-catchers) and parlaying his opportunity into a 4-48 stat line. Schultz's receptions ranked No. 6 among the team's pass-catchers, while his yardage ranked fifth. That's a modest box score offering, ranking him as the fantasy TE18 for the week, but it was the expectation against a Seahawks defense that's allowed a stingy 105 scoreless yards to tight ends on eight receptions through three weeks.
The hope was for Schultz to score again in a high-scoring shootout. Though he is operating as a clear-cut secondary option in the Cowboys aerial attack. His 20 targets rank No. 4 on the team for now, just ahead of Michael Gallup and his 19 looks. Although Dak Prescott registered 57 pass attempts in Week 3, receiver Cedrick Wilson expanded the Dallas passing tree. Wilson totaled five receptions (tied for No. 4 among pass-catchers), 107 yards (No. 2) and a team-leading two touchdown catches. With that said, Schultz's usage remained comparable to Week 2, indicating he's here to stay relevant in fantasy football.
Schultz draws an easier assignment in Week 4 against the Browns, a defensive unit that's allowed a 22-179-3 stat line to tight ends through three games. To date, Schultz totals a 38.1-percent (No. 8 among qualified tight ends) Slot Rate with 61 (No. 4) Slot Snaps, indicating Dallas' concerted effort to get him involved in the passing game.  Additionally, Schultz has a 65.5-percent (No. 22) Route Participation mark, 20 (No. 7) targets, and a 14.3-percent (No. 16) Target Share on a team averaging 50.3 (No. 2) Team Pass Plays Per Game. While his Route Participation mark is concerning – as best explained here – his 21.1-percent (No. 36) Target Rate suggests that he's targeted enough on the routes he runs. Considering Dallas' high-volume pass offense, Schultz's Route Participation mark isn't great given the context, but it's fine.
Meanwhile, Christian Kirk did not play in Arizona's Week 3 contest against the Lions. However, Andy Isabella delivered in his absence. In limited playing time, Isabella caught all four of his targets for 47 yards and two touchdowns. He totaled 40 Air Yards as well. Kirk still remains near the top of the league with a 35.3-percent (No. 11) Air Yards Share, and is in a good spot to break out if he suits up for the team's Week 4 game against the Panthers.
David Montgomery
Following his fantasy RB8 finish Week 2, David Montgomery disappointed fantasy gamers in Week 3 with 7.4 (No. 41) fantasy points. Montgomery totaled 16 touches; 14 carries with two receptions. While he and Tarik Cohen broke Atlanta's streak of allowing a rushing touchdown. With the Falcons defense susceptible through the air, the run defense has only surrendered 204 yards and two touchdowns (3.64 YPC) through three games.
Montgomery's season-long Snap Share sits at 52.0-percent (No. 26), meaning he isn't a full-time player. This will obviously change with Cohen's season-ending injury. That said, Montgomery's Opportunity Share already sits at 68.4-percent (No. 13) on a Bears offense averaging 28.3 (No. 14) Team Run Plays Per Game. Facing a Stacked Front at a 32.6-percent (No. 3) rate, he has averaged 4.4 (No. 24) True Yards Per Carry. He's also logged 15 (No. 13) Evaded Tackles to pair with a 5.2 (No. 21) Yards Per Touch mark.
---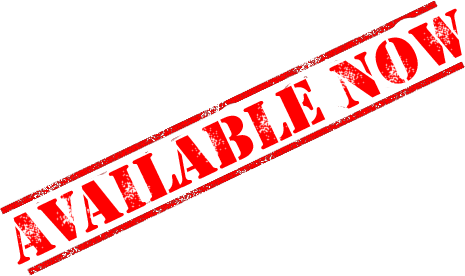 ---
Averaging 12.5 (No. 26) Fantasy Points per Game, Montgomery is in line to become a full-time player – 70-percent Snap Share or higher – with a slight uptick in touches. He averaged 14 carries and three targets per game before Cohen's injury. Hurting Montgomery's case, though, is that the Bears rank in the bottom half of the league with 19 running back targets. Montgomery is a volume-based RB2 moving forward. If he can push for 20 touches with Nick Foles at quarterback, his fantasy football outlook is optimal. Foles should only help a Bears offense that, despite starting 3-0, ranks No. 26 in Football Outsiders' DVOA offensive efficiency metric, No. 20 in Drive Success Rate, and No. 22 in yards per drive.
Montgomery has converted 43 (No. 13) carries and nine (No. 25) targets into 191 (No. 16) rushing yards, six (No. 29) receptions, and 64 (No. 20) receiving yards. Hopefully for fantasy gamers, his 8.0-percent (No. 35) Target Share and 42.6-percent (No.26) Route Participation mark dramatically increase. We'd love to see him taking most, if not all, of Cohen's matching 8.0-percent Target Share for fantasy football purposes – Cordarrelle Patterson truthers be damned! Montgomery has recorded 39.9 (No. 21) Weighted Opportunites through three games, compared to Cohen's 22.5 (No. 44) mark. He currently sits at 0.72 (No. 66) Fantasy Points Per Opportunity which will, at the least, see positive regression.
BUY/TRADE FOR/START
David Montgomery enters Week 4 with a matchup at home against the Colts, with the road team favored and the second-lowest game point total, suggesting this will be a tight, low-scoring affair. The Colts have allowed 231 yards through the ground at 3.98 YPC with one touchdown. That said, the unit has allowed 14 catches to the running back position. Fire up Montgomery.
Evan Engram
Returning from injury, fantasy gamers entered draft season with no hesitation selecting Evan Engram. He avoided starting the season on the PUP list. With that said, after three games, he's been a puzzling case study. Not only is he playing nearly every down, with a 96.4-percent (No. 2) Snap Share, but he also has a 99.1-percent (No. 2) Route Participation mark. Despite the great opportunity, Engram's production is lackluster. He has a 35-percent (No. 10) Slot Rate with 56 (No. 5) Slot Snaps, emphasizing his passing game utilization. He's commanded 20 (No. 7) targets on a Giants team averaging 40.7 (No. 7) Team Pass Plays Per Game. Lastly, his Target Share is decent at 18.9-percent (No. 9), though he only has a 17.9-percent (No. 48) Target Rate. Basically, he's not commanding a dominant share of the targets, nor is he targeted on a dominant rate of the routes he runs.
Engram has converted his targets into 11 (No. 12) receptions, 96 (No. 19) receiving yards, and 6.9 (No. 32) Fantasy Points Per Game. What's going wrong? Well, he and Daniel Jones have *not* established a connection. In fact, Jones has a 5.4 (No. 35) QB Rating When Targeted. That said, Engram has a +8.4 (No. 11) Expected Points Added (EPA) mark. What's not helping his case is his league-leading three drops, which is compounded with such a low 5.5 (No. 29) Average Target Distance. Basically, his routes are high-percentage throws close to the line of scrimmage, which should not be dropped.
SELL/BENCH/DROP
It is make or break time for Evan Engram the next two weeks with matchups against the Rams and Cowboys. If you want to cut your losses now, we understand. With that said, his Week 4 matchup is against a unit allowing a 16-120-3 stat line to tight ends, albeit the touchdowns were all allowed in one game. Engram, though, ranks No. 25 at his position in total fantasy points. The Rams are favored by 13 at home in this contest, indicating the Giants are likely to pass to keep up. Los Angeles ranks No. 1 in Football Outsiders' DVOA offensive efficiency metric, indicating their more-than-able ability to competently steamroll defenses at will.
Todd Gurley
Todd Gurley is a sell from an efficiency standpoint. Whereas he has a 60.2-percent (No. 20) Opportunity Share and has recorded 40.4 (No. 19) Weighted Opportunities, he sits at 0.62 (No. 79) Fantasy Points Per Opportunity. He has a -1.3 (No. 74) EPA mark and he sits at 14 (No. 58) Yards Created, further proving his loss of explosiveness. He's also only logged two (No. 61) Evaded Tackles through three games.
Throwing a few of Gurley's efficiency stats in a blender, we get a back that's rushed for 197 (No. 15) yards, has totaled three (No. 54) receptions for three (No. 93) yards, and is averaging 11.7 (No. 28) Fantasy Points Per Game. In fact, his 5.6-percent (No. 40) Target Share is a smidgen of the Falcons pass offense. He isn't even the receiving threat he was anymore. He has a lowly 32.6-percent (No. 37) Route Participation mark, while he sits at 3.8 (No. 55) Yards Per Touch.
While the Falcons total 26.7 (No. 17) Team Run Plays Per Game, don't get it twisted. This team wants to throw the ball. Atlanta totals 44.7 (No. 4) Team Pass Plays Per Game. We don't expect that they'll continue to blow leads for the majority of the rest of the season, we also don't expect them to have many leads for the majority of the rest of the season.
SELL
With Todd Gurley's inefficiency as a receiver, and the Falcons projected to throw from behind more often than not, he's a sell. Basically, his rushing volume, which isn't voluminous, will decrease. With that said, the Falcons running backs have a juicy matchup against the Packers this week. The Packers defense has surrendered 301 rushing yards and three touchdowns through three games on 56 carries (5.37 YPC). They've allowed 24 receptions to backs as well. With that in mind, we recommend stashing Brian Hill ahead of this game. He totaled 10 Week 3 touches to Gurley's 15. Hill totaled 80 yards on his 10 touches to Gurley's 82 yards on his 15 touches. This is a situation to monitor. With the highest game point total of the week, Hill – if given enough work – can establish himself at the goal line pass protecting/catching, and show elusiveness as a runner..
Joe Mixon
Buying Joe Mixon is a buy on talent, and that he'll ascend in the passing game moving forward. Through three weeks, he averages 9.1 (No. 39) Fantasy Points Per Game. The opportunity is there, albeit not as much in the passing game. Mixon has logged a 78.2 (No. 6) Opportunity Share, recording 52 (No. 6) carries and 45.3 (No. 10) Weighted Opportunities. That said, he sits at 0.45 (No. 96) Fantasy Points Per Opportunity. He also has a 60.7-percent (No. 16) Snap Share compared to Giovani Bernard's 33.2-percent (No. 49) Snap Share.
Working against Mixon is that the Bengals average 23.3 (No. 28) Team Run Plays Per Game, meaning his rushing upside is capped. His stoic nine (No. 25) targets has led to seven (No. 23) receptions and 58 (No. 25) receiving yards, frustrating fantasy gamers with him on their teams. He needs more pass-game usage – sorry, Bernard apologists!
Mixon does have two (No. 13) Goal Line Carries thus far, indicating the team's desire to get him the ball in scoring opportunities/key situations. He sits at 92 (No. 14) Yards Created, making it puzzling that they don't toss a few dump-offs to him and #lethimcook. Mixon has also logged 18 (No. 10) Evaded Tackles. For context, the Bengals average a league-leading 51.7 Team Pass Plays Per Game. 
Through three games, Mixon has totaled 164 (No. 22) rushing yards on 52 carries. Furthermore, he sits at 3.1 (No. 56) True Yards Per Carry. Since he sits in the top 15 of our Yards Created and Evaded Tackles metrics, we're going to concur that this is the product of the Bengals' offensive line. In fact, the they rank No. 30 in Football Outsiders' Adjusted Line Yards metric, which assigns responsibility to the line based on percentage values.
BUY/TRADE FOR/START
Joe Mixon is suffering the perfect storm of bad luck: bad line play, pass-heavy offense, and a limited receiving game role. His involvement in the passing game through three games is capped. He has a lowly 51.1-percent (No. 20) Route Participation mark ad he sits at nine (No. 25) targets, good for a mere 6.6-percent (No. 39) Target Share.
time to set the record straight on joe mixon's usage and performance in week 3:
*3x snaps over bernard
*2x routes run over bernard
*continues to be super-elusive and generate most yards after contact

— the podfather (@Fantasy_Mansion) September 28, 2020
That said, we'll keep tabs on if Mixon's situation improves against the Jaguars. The defensive unit isn't necessarily beatable, allowing 247 rushing yards and two touchdowns on 77 touts (3.2 YPC). They've also allowed 22 receptions to backs. Lastly, the Bengals are favored at home by three, which is the norm, but signals that this contest will remain competitive. That opens the door for less pass work, and potentially more Mixon carries.