(In this new Metric of the Week series, one of our writers will choose one of PlayerProfiler's advanced stats and metrics and lay out a real-world application of the metric in fantasy analysis).
Route Participation
One of the most important metrics to look at in fantasy, for any position, is snaps. Breaking News: you can't score fantasy points from the bench.
The tight end position is unique. These guys are essentially an extra tackle on the field, but they also can run wide receiver routes. Needless to say, we don't want our fantasy tight ends out there blocking. We want them to be running routes.
Routes lead to targets, which can be fungible from week-to-week based on gameplan and matchups. How frequently a tight end runs a route on his team's pass plays, or Route Participation, can give us an indicator of how involved they will be in the offense.
The Bright Spots
Mark Andrews ranked No. 23 among qualified tight ends in Route Participation with a 55.1-percent rate last year. Through 2 weeks in the post-Hayden Hurst era, that rate has jumped to 82.0-percent (No. 9). If he carries over anything close to his efficiency from last year, Andrews will smash in this new role. You're obviously starting him if you have him, and he is an easy buy-high candidate.
Sneakily, Evan Engram has recorded an 100.0-percent (No. 1) Route Participation mark so far this season. Better days are ahead for the Giants tight end, especially with Sterling Shepard and Saquon Barkley out for the foreseeable future. Engram should seize some of Shepard's routes over the middle, and we know a decline in running back targets benefits the tight end position.
Logan Thomas has also posted a 100.0-percent Route Participation rate through two weeks. With a 112.1 (91st-percetile) Speed Score, Thomas is this year's Darren Waller, and he is a must-start against the Browns in Week 3.
Hunter Henry and Noah Fant are running routes on at least 80-percent of their team's pass attempts, and they are seeing strong volume to boot.
Both are locked-in TE1s with the talent to have truly monster seasons.
The Disappointments
Both Rob Gronkowski and O.J. Howard have Route Participation marks hovering around the 50-percent area so far in 2020. With Chris Godwin back from a concussion, it is difficult to expect this number to increase. Both belong on waivers in redraft formats.
"I'm a blocking TE. I came here to block baby. 4 targets is 4 more than I thought I was going to get." – Gronk when asked if he thought he'd be a larger part of the passing game so far.

— James Palmer (@JamesPalmerTV) September 25, 2020
We expected a big season from T.J. Hockenson this year, but the Lions have surprisingly only unleashed him for a route on 70.7-percent (No. 19) of their passing attempts in 2020. Having caught 100-percent of his targets through two games, he might be a sell-high candidate if the low Route Participation number fails to creep up.
---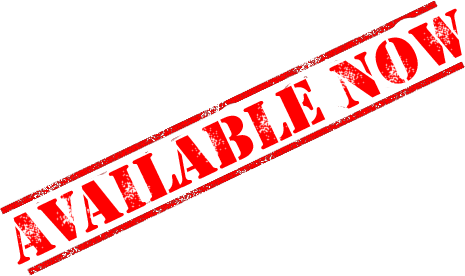 ---
Despite a big three-touchdown performance in Week 2, Tyler Higbee is running routes on fewer than 65-percent of his team's dropbacks and is a sell-high candidate.
Chris Herndon is droppable. Even with Jets receivers dropping like flies, Gase has the young tight end running a route on only 64.2-percent (No. 25) of New York's pass attempts.