The Dallas Cowboys were the surprise of 2016. After the team lost Tony Romo to a fractured vertebra in the preseason, NFL fans and analysts assumed the Cowboys were destined for a disappointing 6-10 season led by two rookies in Ezekiel Elliott and Dak Prescott. Instead, Prescott produced one of the most efficient rookie QB seasons of all time and Elliott stormed through the wide lanes created by Dallas' famously efficient OL. Their performance was even more impressive considering Dez Bryant also missed 4 games with a knee injury. Common sense would lead you to believe that an offseason spent practicing together and a full season of Bryant will lead to even more offensive success for Dallas, but that may not be the case.
The warning signs are numerous and growing as the season approaches. The most obvious reason for anxiety is the recently announced 6-game suspension of Ezekiel Elliott.  Since the Cowboys have a Week 6 bye, Elliott will be unavailable for the first 7 weeks of your fantasy regular season. The possibility of a drawn out appeals process could push the suspension to the 2018 season, but the red flags on the Elliott profile are proliferating at an alarming rate. Whether or not he is suspended for this season or next, Elliott's misconduct is an immense concern for a Cowboys offense built around the running game.
Additionally, the Cowboys early season strength of schedule is one of the toughest in the NFL according to advanced stats guru Warren Sharp. Early season SOS is more predictable than full-season SOS because injuries, player breakouts, and player declines alter team defensive efficiency deeper into the season. In the first 8 games, Dallas will face the 9th most difficult schedule in terms of Pass Defense Efficiency, the 8th most difficult in terms of Rush Defense Efficiency, and the 27th most difficult in Total Defensive Efficiency.
Finally, that dominant offensive line could take a step back after the departures of RT Doug Free and RG Ronald Leary. Yes, La'el Collins and Jonathan Cooper could prove to be admirable replacements, but the lack of continuity must at least be a considered a risk factor. The talent level of the offense is high, but the exterior factors carry more risk than in 2016.
Quarterback
After being drafted in the fourth round, Dak Prescott was both productive and efficient in his rookie season. Prescott produced an impressive combination of efficiency metrics, including a top-3 Production Premium, Air Yards per Attempt, and Total QBR. He solidified his fantasy production by finishing No. 5 in Red Zone rushing attempts and No. 1 in rushing TDs among all QBs. Mix these ingredients together, stick it in the oven with Dallas's top flight OL, and out comes a top 10 QB in fantasy points per game.
However, despite Dak Prescott's uncanny efficiency during his rookie year, he will not improve or even match his 2016 fantasy finish. Dallas had the fewest pass attempts in the entire NFL in 2016. While the difficult SOS, Zeke suspension, and game script regression should force them to pass more often, they will remain in the bottom-10 in pass attempts. This uptick in volume could be enough to raise the upside of Dallas's skill position players, but a downturn in Prescott's insane 2016 efficiency could spell trouble.
Considering Dak Prescott was 26th in the NFL in red zone pass attempts, his 23 passing TDs (No. 15) could be due for a regression to the mean. If the aforementioned SOS forces even a slight dip in efficiency, his production will suffer. Surprisingly, his is only being drafted 14th among QBs according to Fantasy Football Calculator. In view of Prescott's ceiling and floor, that price is about as fair as it could get.
Running Back
What else is there to say about Ezekiel Elliott's talent profile? An elite size-speed combination helped Elliott produce top-5 finishes in Breakaway Run Rate, Juke Rate, and yards after contact. He finished No.3 at the RB position in fantasy points per game, despite only garnering 40 targets (No. 31 among NFL RBs). During his time at Ohio State University, Elliott produced an 8.3-percent (63rd-percentile) College Target Share. He should be in line for more passing game work in 2017, propelling him into the David Johnson and Le'Veon Bell Pantheon of Fantasy Goodness, if he is on the field.
None of the concern surrounding Ezekiel Elliott is due to his on-the-field talent. The NFL came down especially strong against Elliott, and have warned that another mistake could spell the end of his NFL career as we know it. This uncertainty surrounding his character should force you to test the market in dynasty leagues and alter where you consider taking him in redraft leagues. As it currently stands, I will not consider selecting Elliott until the 4th round, after Ty Montgomery and the rookie triumvirate of Christian McCaffrey, Joe Mixon, and Dalvin Cook. Half of the fantasy regular season is too much to lose from one of your first 3 selections, no matter how much upside that player holds. Evan Silva says it better than I ever could.
https://twitter.com/evansilva/status/896358100005007360
If Ezekiel Elliott does indeed serve the 6 game suspension in 2017, it is worth thinking about who would benefit from his absence. Darren McFadden is the obvious answer, although I am sure some Alfred Morris truthers still exist somewhere in the universe. McFadden should be a valuable fantasy starter for any games Elliott misses, a la DeAngelo Williams standing in for the suspended Le'Veon Bell in 2016. In 2015, McFadden finished No. 4 in the NFL in rushing, on a far worse offense led by a nightmarish combination of QBs Brandon Weeden, Matt Cassel, and Kellen Moore. If McFadden were to injure himself or perform poorly, the work would be divided between unimpressive plodders Morris and Rod Smith. Both are worthy of dynasty league stashes, but the road to success for either player is narrow.
However, if you do pull the trigger on Ezekiel Elliott in the first few rounds of your draft, do not fall into the trap of believing that you must reach for Darren McFadden as well. McFadden's ADP will rise into a similar territory as DeAngelo Williams from 2016, the 6th or 7th round. If that is the case, I will not have McFadden on a single one of my teams in 2017. There are a litany of players going in the 7th round or later that provide similar projections for the first 7 weeks and will help your team beyond Week 7, unlike McFadden. Those players include Frank Gore, Terrance West, and Jonathan Stewart. Once the players with season long starting potential are off the board you should consider McFadden, but I have a feeling he will not last that long.
Wide Receiver
WR is the Cowboys' position group I find myself selecting the most often in fantasy drafts. They do not have a deep group in terms of potentially relevant fantasy producers, but they present some underappreciated upside. Dez Bryant is currently being selected at pick 2.08 as the No. 10 WR off the board in PPR drafts. Bryant's stock has plummeted a full round the last two seasons because of foot and knee fractures suffered in 2015 and 2016 respectively. However, he is still the premier TD-maker at the position, scoring 12 or more in three straight seasons from 2012-2014. He finished as the No. 4, No. 7, and No. 4 at the position over those three seasons. Top-5 upside is definitely still in his range of outcomes.
In addition to the health concerns, a lack of passing volume and a difficult early-season schedule have moved fantasy gamers off of Dez Bryant in 2017. As mentioned earlier, Dallas finished last in the NFL in pass attempts, so even a significant target share will not result in an Antonio Brown target total. Although, considering how often Dallas was in positive game script during the 2016 season, a significantly more difficult schedule should force them to throw more often. Their volume will still be in the bottom half of the league, but 2016 was the passing volume floor. Bryant's targets can only increase.
---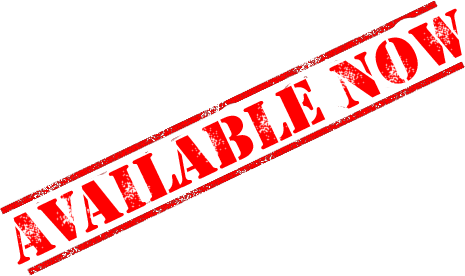 ---
The schedule concerns are also legit. Bryant will go up against some of the NFL's premier cover corners in his first 8 games, including Janoris Jenkins, Aqib Talib, Patrick Peterson, Josh Norman, and Marcus Peters.  Nevertheless, Bryant has proven throughout his career that he is a capable and prolific producer, regardless of the level of cornerback play he faces. In the pass-first NFL where the rules favor the offense, Bryant should be given every opportunity to produce, even in the face of the difficult schedule. You should always bet on terrific, proven on-field talent over situations, especially for WRs. Use these concerns as a potential buying window for Bryant's upside.
The supporting cast is highlighted by the incredibly underrated Cole Beasley. On the surface, Beasley appears to be an underwhelming college producer and below-average athlete. However, 2016 proved that he can be a consistent PPR producer who demands targets. Two metrics in particular jump off the Beasley profile and indicate that he could build on his mini-breakout 2016, Hog Rate and Catch Rate. He garnered a 16.3-percent Hog Rate (No. 10 in the NFL) and a 76.5-percent Catch Rate (No. 2).
This combination indicates that Cole Beasley is getting open and demanding targets whenever he is on the field, and is catching those targets and producing more often than almost any WR in the NFL. Beasley provides Dak Prescott with a trustworthy receiver who will consistently get open in the middle of the field. If Dallas's passing volume increases, Beasley could push for a 90 catch season in 2017, a screaming bargain at his WR55 ADP.
The last player worth discussing is a long-term favorite of mine, Brice Butler. Butler is true freak athlete, hitting the 89th-percentile in every athleticism metric, except Agility Score. The hole in his profile is his abysmal 17.1-percent (16th-percentile) College Dominator Rating at San Diego State, but we can hope he is a late-bloomer in the mold of Martavis Bryant. Butler has briefly flashed when Dez Bryant has missed games, and he could become fantasy relevant if injuries were to strike Bryant or Terrance Williams. His athleticism alone is worth monitoring in fantasy football leagues given his potential for boom weeks.
Tight End
TE will likely not be a significant source of fantasy points for the Dallas Cowboys in 2017. 35-year-old Jason Witten somehow managed to pull off a 4-year extension in March, which caps the ceiling of any young TEs on the roster. Witten maintained significant volume in 2016, finishing No. 5 in Target Share and No. 7 in Red Zone Target Share among TEs. However, the volume did not transfer to production, as Witten finished No. 16 in Fantasy Pts/G and only scored 3 TDs. This seems like a case of potential touchdown regression, but I believe Witten's productivity was due to ineffectiveness, not random chance. He produced similar numbers in 2015, finishing No. 13 in Fantasy Pts/G and once again only scoring 3 TDs. In this phase of his career, Witten's ceiling is a high-volume, low-efficiency TE, who isn't a factor in the Red Zone. You should set you sights on late-round TE targets with much higher yardage and TD ceilings, like Coby Fleener, David Njoku, or Austin Hooper.
Rico Gathers is an exciting athletic prospect who fits the college basketball player mold that has seen success in the NFL. Without a Witten injury, it will be impossible for Gathers to garner enough targets to merit consideration even in deep leagues, but his name is worth keeping on the radar for future seasons. He displayed his potential ability with an impressive TD catch in double coverage during the recent Hall of Fame Game against the Arizona Cardinals. It would not be a surprise to see Rico Gathers slowly eat into Witten's 2017 target share, before takings over the starting position for good in 2018.
Conclusion
All in all, the Dallas Cowboys provide a mixed bag of fantasy values. The Ezekiel Elliott suspension is just the first item on a shopping list of worries for the Cowboys. A considerably more difficult schedule and general regression to the mean could spell trouble for Dak Prescott and Elliott/Darren McFadden, but some ADP bargains still exist in Dez Bryant and Cole Beasley. It's hard to get excited about Jason Witten, but he seems like a safe bet for low-end TE1 volume and production. Rico Gathers and Brice Butler are long-term potential breakout candidates whose ascension could be accelerated by injuries to the starters.