There is no better time of year than OTAs. After months without football, we finally get to see some on field action that we so desperately crave. Of course OTAs wouldn't be complete without beat writer narratives. There always seems to be a guy who is "catching everything" or "looks a step faster". These narratives inevitably lead to inflated ADPs so now that OTA season has officially wrapped up, let's breakdown who's really worth drafting and who is just hype.
Rico Gathers
Word out of Dallas camp is that Rico Gathers is getting more reps with Dak Prescott and the first team offense and that the two are building a good rapport together.
What Dak Prescott sees in Rico Gathers now that they're getting more reps together | SportsDayhttps://t.co/9VgIccGMwS pic.twitter.com/Eupe8jEy6U

— Chad Clement (@cclement873) June 7, 2017
So will this increased rapport lead to more reps in an up-and-coming offense? Will this make Gathers a viable fantasy option at tight end? Unfortunately, it's tough to make an analytical case for or against Gathers, because there is nothing there! Gathers spent his college years at Baylor playing basketball and spent the 2016 season on the practice squad, so we have yet to see any sort of actual football action from Gathers. His metrics aren't widely known either. He is a mammoth of a man standing at 6-6, 273 pounds with a 101.6 (65th-percentile) Speed Score, but that alone is not enough to appoint him the next Antonio Gates.
Even though the podcast below was recorded almost a year ago, the situation with Gathers hasn't changed much – a potentially talented athlete without much room to make the first team offense. It also doesn't help Gathers that the Cowboys ran the 2nd fewest pass plays in the NFL last year and that trend won't be changing anytime soon. This pure uncertainty makes Gathers undraftable in any format for the 2017 season. He may be one to watch as the season unfolds, but considering there was zero drama this year at Cowboys mini-camp, let's just chalk this "good rapport" article up to having absolutely nothing else to write about.
Kenny Golladay
All the buzz around twitter the past month has been how impressive third round pick Kenny Golladay has looked in OTAs. Kenny's agent must have brokered a deal with all fantasy bloggers that the word "shine" MUST be used in all articles related to Golladay.
Kenny Golladay continues to shine in early Lions OTAs & other observations: https://t.co/Uz87TwyQVp

— Michael Rothstein (@mikerothstein) June 1, 2017
However, this shouldn't come as a surprise to folks who follow PlayerProfiler.com. A in-depth article by Peter Howard appeared in April about Kenny Golladay's athleticism and potential as an NFL wide receiver. I will spare you the repetition but bottom line is, Golladay is a pure athletic specimen, so all he needs is time to become a great player.
Even though Kenny Golladay will be the fifth oldest rookie wide receiver of the 2017 class (almost 24), there is still plenty of upside for Golladay with a Breakout Age of 19.8 (68th-percentile). After transferring to Northern Illinois in 2015, he showed massive production and set the NIU school record for TD receptions in a single season. He also eclipsed the 1000 receiving yard mark in both the 2015 and 2016 season. To put this further into perspective, Golladay averaged 96.3-yards per game in the 2016 season, so you could almost take to the bank that in every game Golladay played he would be getting almost triple digit yards and double digit catches. His college career at NIU puts him the upper echelon of WR production, posting a 41.8-percent (83rd-percentile) College Dominator Rating. Golladay also showed durability by playing in every game in the 2015 and 2016 seasons. The fact that he already seems to be making plays (albeit in OTAs ) is a promising sign.
Kenny Golladay's way-too-early redraft league ADP is still extremely low, which makes sense, because outside of the 2014 draft class, rookie wide receivers have proven to rarely be startable fantasy options. Also, fantasy owners instinctively know that being the third option in a passing attack is not ideal for a fantasy situation either, especially in an average offense where Detroit ranked No. 11 in yards per game last season. However, 16-percent of the Lions' target share has been vacated due to the departure of Anquan Boldin, but Detroit likes to target their running backs a lot in the passing game so it is not a safe bet these targets would be directed towards the wide receivers, especially anticipating Ameer Abdullah and Theo Riddick will both be healthy to start the season. This leaves Golladay essentially undraftable in redraft formats but a potential late round selection in dynasty. Detroit's leading receiver, Golden Tate, signed a 5 year contract with the Lions in 2014 but there is a potential opt out after this year. In the off chance the Lion's season takes a turn for the worst, or they want to cut players for cap space, Tate might be on the chopping block which would leave a much bigger role for Golladay in 2018. This makes Golladay a great stash candidate this year in dynasty.
---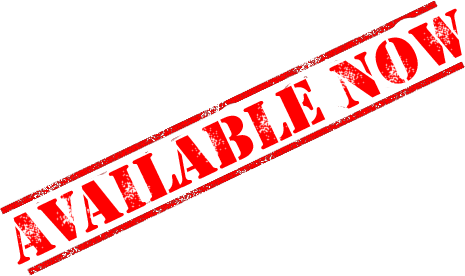 ---
Ted Ginn Jr.
After spending the last two seasons in Carolina, Ted Ginn Jr. left the Panthers to join a much more efficient offense in New Orleans. Early reports out of OTAs have Drew Brees praising Ginn for his speed. Again, this shouldn't be surprising to the fantasy community as Ginn posted a 4.43 (85th percentile) 40-yard dash time.  However, pair that with the efficient quarterback play of Drew Brees and you have a potentially explosive duo this year.
Drew Brees on new teammate Ted Ginn Jr: 'He can fly' #SaintsNation https://t.co/osF3ng3hN9 pic.twitter.com/J2yiaGDtHN

— Saints Report (@saints_fanly) June 3, 2017
If you look solely at Ted Ginn Jr.'s specialty of deep ball passes, you can see he should fare much better with Drew Brees. Just comparing 2016 stats, Cam Newton averaged 5.1 deep ball attempts per game compared to Brees 4.5. However, Brees was much more efficient posting a 51.4-percent deep ball completion rating compared to Newton's 26.3-percent deep ball completion rating. Let's take it back one more year to 2015, with the understanding that 2016 was an off year for the Panthers due to Cam's injuries, coupled with offensive line struggles. So in 2015 Newton averaged the same amount of deep balls but had a much better completion rating of 37.8-percent. How did that translate into production for Ginn? 739 yards and 10 touchdowns on 97 targets. Again, this was from a quarterback connecting on a 37.8-percent deep ball completion rating.
On the other hand Drew Brees posted a 51.4-percent deep ball completion percentage. I will let you do the math. I know that 739 yards might not seem that glamorous and 10 touchdowns may have been an outlier, but with a way-too-early redraft ADP of 132, you would be foolish to pass up on Ted Ginn Jr. in any format at his late round ADP. Just to provide you some context – that ADP is around where Tyler Lockett and Zay Jones are currently being drafted – guys who don't have nearly the ceiling that Ginn presents. A switch to New Orleans also places Ginn in a more explosive passing attack. As charted by unconventialstats.com, an explosive play is defined as any pass over 20 yards. As you can see, New Orleans offense is far superior to Carolina in almost every category.
If that isn't convincing enough, Drew Brees refers to Ted Ginn Jr. as "Teddy" in the article. I can't explain why, but that somehow makes me feel better that he is known as Teddy in the locker room and more confident drafting him in the twelfth round.
Devante Parker
Yes, Devante Parker. The darling of OTAs. You didn't think we could get through an OTA fantasy article without mentioning Devante Parker, did you? I honestly can't quote how many articles have come out in the past month boasting about Parker's high expectations this year and how he has turned his work ethic and behavior around. (Ok, I'll try…. click, here, here, here, and here).
Again, I saw DeVante Parker train with @BOMMARITOS and he checks every box for the Dolphins. That includes his personality & work ethic.

— Omar Kelly (@OmarKelly) May 1, 2015
It certainly isn't out of the realm of possibilities for Parker. He posts exceptional metrics and his College Dominator Rating and College YPR are both in the 90th percentile ranges, so we have seen big things from him at the college level. The question then really becomes, is this the year Parker puts it all together? Beat writers and team coaches will say yes, but fantasy football owners are a bit more skeptical. I don't think it is a testament to Parker's skills but more to the fact that he is tethered to a quarterback who is average at best.
Parker's on-field metrics over the past two years have not been promising either. Fantasy owners of Parker in 2015 and 2016 will be quick to tell you that he was a disappointment of a fantasy receiver considering the ADP he was being selected at. Parker was tagged as a "breakout" candidate last year as well and not until towards the end of the season did Parker's issues with conditioning and maturity truly come to light as the excuse for his poor play.
However, his other statistics do not bode well. It would be expected that rookie wide receivers stumble out of the gate but you'd like to see stats improve in their 2nd year in the league. Obviously Parker's season receiving yards improved as well as touchdowns (only by 1), but his efficiency metrics actually decreased. If you looked at Parker's Production Premium from Year 1 to Year 2, his number went down from 10.8 to 9.1. Even more alarming is Parker's Target Premium dipped from 16.6-percent in 2015 to -8.1-percent in 2016, meaning he was providing less value his teammates. Even if yards in a season goes up, we want to see wide receivers progress in these type of stats. Given the fact that Parker's Snap Share and Target Share both increased you would hope to see these efficiency factors increase year over year but has not been the case with Parker.
All things being equal, the Miami offense will be very much the same in 2017. Miami invested heavily in defense in the draft, selecting only one offensive skill player (in the seventh round). Their big free agent move was retaining wide receiver Kenny Stills. We can assume that the offense should progress in the second year under Adam Gase as players acclimate to Gase's style of offense – but by how much? The Dolphins will continue to lean on Jay Ajayi in their run heavy offense (6th highest run percentage in NFL), which resulted in their first playoff appearance in eight years. As seen in this chart below, the Dolphins as a whole were at the bottom of the league in Fantasy points per game and we'd expect similar things in 2017. On the bright side, Parker was relatively healthy for 15 games in 2016 but was only able to accumulate 744 yards and 4 touchdowns on 88 targets. Even if Parker does muster more targets in 2017, it's still a gamble at his current ADP (which in redraft currently sits around 114). I would also expect Parker's hype train to continue through the summer, inflating his ADP even more. Instead of taking a flier on a hypothetical breakout ceiling, I'd much rather draft a much more reliable WR in Jeremy Maclin or Kenny Britt around that same ADP who have already proven they can achieve 1,000 yard seasons in the NFL and are both in considerably better fantasy situations this year. However, if this gamble on Parker pans out you can bet your bottom dollar I'll start drinking more water and sleeping more if that's all it takes.
Conclusion
As the summer gets hotter – so will the beat writer football takes. Just remember that everyone is an All Star in July and August and these stories coming out of  NFL training camps should be taken with a grain of salt. However, as human beings, we can't help but feel compelled by these narratives and buy into the hype of what "could be" for some of these players. The key to winning your fantasy draft is to be aware of these stories and how it impacts a player's ADP. It is important to see when a player's ADP has inflated or deflated and apply advanced metrics to identify which players are over or under valued.