Peak-end Theory: "a psychological rule in which an experience or event is judged based on how we perform at the peak (the most intense point) and at the end of the experience or event, whether pleasant or unpleasant, rather than the experience as a whole."
At the culmination of the football season, we witnessed the greatest comeback in Super Bowl history, and with that a record performance by the unlikeliest of players, (the real Super Bowl MVP) Patriots running back James White. Has this moment swayed our judgment in our expectations of him for fantasy football this upcoming season? With the changes in the New England backfield, could White fall into the background of the loaded Patriots offense? Was his coming out party in the Super Bowl just a right place, right time moment? Looking back at the advanced stats and metrics, I believe James White is here to stay, and not only that, he was there all along, as one of the league's best satellite backs and has been hiding in plain sight.
Looking at James White's profile there's no standout workout metric, at 5-9, 204-pounds, his 4.57 forty equates to a 93.5 (36th-percentile) Speed Score, slightly above average Agility Score, and a poor 111.4 (15th-percentile) Burst Score.
The 13.2-percent (10th-percentile) College Dominator Rating can be rationalized by him playing behind Montee Ball, and then being usurped by Melvin Gordon while at Wisconsin. Not yet having a significant role as a runner (only 70 career regular season NFL carries), White's 12.1-percent (84th-percentile) college target share suggests his effectiveness as a target out of the backfield, and he has proven to be just that, as James White is one of seven running backs to log 100 receptions combined in the last two seasons.
---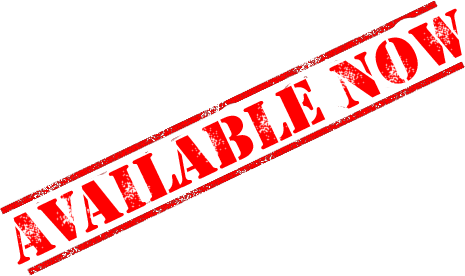 ---
Elite Per-Touch Producer
In 2015, James White did not start out as the Patriots preferred satellite RB, as that role was won in the preseason by Dion Lewis. Lewis was fantastic from an efficiency standpoint before a torn ACL ended his season. On his 99 touches, Lewis' +48.8 Production Premium and 7.3 yards per touch were both No.2 in the league behind, you guessed it, his replacement James White. White picked up where Lewis left off in the offense and although he only saw a 21.3-percent (No.86) Opportunity Share, he was the most efficient RB from a per-touch standpoint.
Victim of Vividness Bias
Entering the 2016 season, with Dion Lewis on the physically unable to perform list due to his ACL injury, his ADP was still much higher than James White's. Why were we dismissing James White in fantasy leagues? Vividness Bias;
"The tendency to overweight vivid or prestigious attributes of a decision and underweight less flashy issues."
Making defenders miss at an exceptional rate, Dion Lewis' 58.8-percent (No.1) Juke Rate in 2015 is the highest all time among qualified players in the PlayerProfiler Database. Fantasy football players ignored James White because despite being a productive player, he lacked the "wow" plays that Dion Lewis had ingrained into our memory.
Just "Doing His Job"
With Dion Lewis out for most of 2016, James White was entrenched as the Patriots' satellite back and trailed only elite RBs David Johnson and Le'Veon Bell in receiving. Playing less than half of the RB snaps for the Patriots (41.6-percent, No. 58 Snap Share) and seeing just a 23.1-percent (No.81) Opportunity Share, White continued his elite per touch efficiency as he was No.2 in both Production Premium and yards per touch.
While you may think James White was only leaned upon on as a receiver due to the absence of Rob Gronkowski, but White actually produced at a higher scoring pace with Tom Brady and Gronkowski in the lineup.
Preferred Patriots RB
Trying to guess Head Coach Bill Bellichick's usage of his RBs is never a good idea, and there's a chance James White takes on a larger role as a runner. While it remains to be seen, there is plenty of opportunity in the backfield, as there still is uncertainty to who will see the bulk of the 299 vacated carries left by LeGarrette Blount. The early favorite appears to be Mike Gillislee, although a hamstring injury has slowed him in training camp. Rex Burkhead could be a dark horse to take some of that work as well as he has been flourishing in the red-zone role with Gillislee out.
With the bulk of the opportunity in the passing game and having earned more playing time by "winning over" Coach Bellichick, James White makes for the best option at RB for the Patriots given his ADP compared to that of Mike Gillislee, as he can be had five rounds later per MyFantasyLeague.com. Ideally, we want to backfield stack Patriots RBs, while the best value option right now could be pairing James White with Rex Burkhead.
Conclusion
While this could be a clear case of Peak-end Effect, the advanced statistics show that perhaps the Super Bowl stage was just shining a light on an unheralded player who had been overlooked on a high-profile team. This upcoming season will be a great case study to put this theory to the test. For now though, with an affordable ADP, a stable floor and a potentially unknown ceiling in an elite offense, if you're putting a chip down on anyone in the Patriots' backfield, it should be James White.