No one was selling Tyler Lockett because of one quiet week (I'm switching Lockett and D.K. Metcalf's names in the first sentence every week until further notice). There won't be a single offer for  Nelson Agholor after you put him on the block. Where were you still holding him anyway? Buying low and selling high rarely works. Even though you might be the only player in your league using PlayerProfiler, your opponents aren't idiots. Grow up, take some risks, and buy high or sell low.
Buy High
Corey Davis, WR, Tennessee Titans
How sure are you that Corey Davis isn't the No. 1 receiver in Tennessee? We should be fairly confident in that not being the case, but based on what it will cost someone to acquire Davis, the market is saying we're 100-percent certain. I'd like to downgrade that to 80-percent. A.J. Brown and Davis have played in the same game three times this season. In those games:
Davis has six more receptions and 48 more yards in those three games. It's important to remember just how dominant of a prospect Davis was.
There have been six players including Davis to post a College Dominator Rating and Breakout Age above the 95th-percentile per the Data Analysis Tool. Hakeem Nicks and D.J. Moore were the two receivers in that cohort to be drafted in the first round outside of Davis and both posted a WR1 season at some point in their careers. Davis doesn't appear to be on that trajectory yet, but these two receivers are prime examples of checking every box and hitting accordingly. They're the only two examples that share the same mind-numbing profile and draft capital as Davis.
Davis has largely struggled in the NFL, but he hasn't been Josh Doctson or Laquon Treadwell-level bad. He posted 955 yards from scrimmage in his second NFL season. That came on a Titans offense that ranked No. 25 in total yards per game. Davis is a volatile WR3 and has a non-zero chance of continuing to outproduce Brown in the coming weeks.
James Conner, RB, Pittsburgh Steelers
James Conner is a bellcow RB in one of the best situations for runners a back can ask for. Pittsburgh is No. 5 in the NFL in points scored per game (30.1) and their undefeated record has led them to the third-most advantageous average Game Script mark (+4.04) this year. Despite suffering an ankle sprain that sidelined him for much of Week 1, his opportunity metrics are impressive. He has ranks in the top-20 in both Dominator Rating and Opportunity Share. He also sees more high-leverage chances than most other backs, with 118 (No. 18 among qualified running backs) Routes Run and 25 (No. 9) Red Zone Touches.
The best measures of his individual skill level also point to Conner being an above-replacement-level back:
4.5-percent (No. 23) Breakaway Run Rate 
26.6-percent (No. 18) Juke Rate 
Is Conner a special talent at the running back position? Probably not, but that will only serve to keep his price in check. Is Conner an above-average running back getting the most valuable touches on a team that should continue to give him ample scoring and overall volume? The answer is a resounding yes. The same can't be said for players such as Joe Mixon, Ezekiel Elliott, Derrick Henry, and a litany of other backs who fantasy players still perceive to have more value.
Sell Low
Jonathan Taylor, RB, Indianapolis Colts
Fantasy managers are at a crossroads with Jonathan Taylor. After a Week 8 outing that saw him get put on the bench for Jordan Wilkins, he can either be sold for pennies on the dollar or his backers can choose to go down with the ship. I recommend the former.
---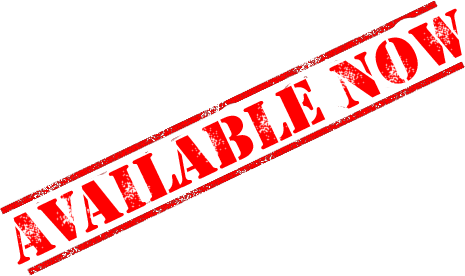 ---
Taylor has added nothing on top of the reasonable volume he has seen through half of the season. He's outside the top 40 in True Yards per Carry, Juke Rate, Production Premium, and Yards per Touch. Unlike Taylor, Wilkins ranks No. 8 in Yards Created per Touch and No. 14 in Juke Rate. Wilkins suffered a calf injury in Week 5 that continued to limit him in Week 6. He saw nine carries in three consecutive games before suffering the injury. Against the Lions, Wilkins carried the rock 20 times to Taylor's 11 totes. Taylor is an efficient committee back and nothing more at this point.
Marquise Brown, WR, Baltimore Ravens
Fantasy managers are disappointed in Marquise Brown's output and so is he.

Brown's usage has been supreme. He has a 23.8-percent No. 15 Target Share and a 38.9-percent (No. 7) Air Yards Share. Because the underpinnings of a good fantasy season are present, Brown is only a soft sell. However, it's still worth seeing what you can net in trade talks. The problem has been his quarterback's accuracy. Only 70.5-percent of his targets (No. 86) have been deemed catchable, and he has a 6.76 (No. 85) Target Accuracy rating on the year. Unless Lamar Jackson miraculously turns his season around, Brown should be viewed as a boom/bust WR3. As the top-target of the reigning MVP, he may have more value in trades than he's actually worth.