The first half of the season is firmly in the rearview mirror as we look ahead to Week 9. Welcome back to this week's stacks recommendation article for daily fantasy football. Here, you will find the most intriguing combinations of quarterbacks and wide receivers from the same NFL teams to roster this weekend. Using the advanced stats and metrics at PlayerProfiler, we've identified these combinations as the most likely to avoid massive ownership while still having potential for week-winning upside.
Week 8 Review
Last week was a challenge considering uncertainty with both injuries and weather. As the year goes on, both will continue to play large roles in roster construction.
The primary recommendation in Week 8 was Russell Wilson and Tyler Lockett. As usual with the Seahawks, the game was pegged for a shootout, and Wilson certainly delivered on his end with almost 29 DraftKings points. Lockett got the nod for us as the cheaper option with the better projected CB matchup. Unfortunately, teammate D.K. Metcalf stole the show with two first half touchdowns. Lockett ended with only 7.3 points. Wide receiver is a volatile position, and the process on Lockett felt correct.
Joe Burrow and Tee Higgins made up the second stack. They were both moderately popular at above 10-percent ownership. Both had decent games, with Burrow putting up 250 yards and two scores and Higgins leading the team with nine targets that he turned into six catches for 78 yards. This amounted to 18.86 points for Burrow and 14.4 for Higgins.
Finally, on the other side of the field in Cincinnati, we liked Ryan Tannehill and A.J. Brown. It was an underwhelming day for both as Tannehill finished with 18.32 points and Brown caught a touchdown to salvage a 12-point showing. We got better Game Script that we expected for the Titans as they trailed all game, but Tannehill targeted ten different players, with Corey Davis being the most popular.
Josh Allen & Stefon Diggs
Leading the way this week is the Josh Allen and Stefon Diggs stack against the Seahawks. With the perfect combination of high-powered offense and porous defense, Seattle has become a go-to target for game and opponent stacks this year. Games featuring Seattle tend to shoot out as both teams are able and incentivized to score often.
Allen's season has been a tale of two halves to this point. He started off on fire, with top-6 fantasy finishes in each of the first four weeks. We all knew about the rushing upside, but what unleashed the ceiling was the passing success. He wasn't even rushing much outside of goal line situations. Over the last four weeks though, the passing has come back to Earth. He averaged 9.15 Yards per Attempt over the first four games. That's down to 6.65 over the last four weeks, all of which he's finished outside the top 12 fantasy quarterbacks. We're banking on a get-right game this week. At $7,000 on DraftKings, Allen has slate-breaking upside.
Diggs's production this year has been steadier. Despite Allen's recent struggles, Diggs still commands a 28.9-percent (No. 7 among qualified wide receivers) Target Share. He leads the league in raw target numbers with 79 on the season. His 841 Air Yards ranks No. 3, and he also boasts a 17.6-percent (No. 8) Hog Rate. He is the queen chess piece of this offense. DraftKings priced him up to $7,400 this week in anticipation of the matchup, but his underlying opportunity is still too good to pass up.
Teddy Bridgewater & Robby Anderson
The next recommendation this week features Teddy Bridgewater and Robby Anderson, who face Kansas City. Similar to Seattle, the Chiefs are another team we like to target for stacking given the ability of their offense to force teams into negative Game Script. While Kansas City's pass defense is much stronger than Seattle's, that will not stop us from targeting quality opponents playing them.
This week's game features one of the highest projected game totals. In games where Bridgewater has been forced to throw, he's been productive. He cleared 20.0 fantasy points and was a top 12 QB in Weeks 4-5, when he threw 37 passes in each game. On the season, he's logged 258 (No. 10) pass attempts, averaging 8.2 (No. 6) Yards per Attempt. He's also adding value on the ground, especially in the red zone, where he has logged 11 (No. 6) carries. Typically a game manager, Bridgewater will be forced to come out firing this week in order to keep up with a Chiefs offense that will not have problems against the soft Panthers defense.
---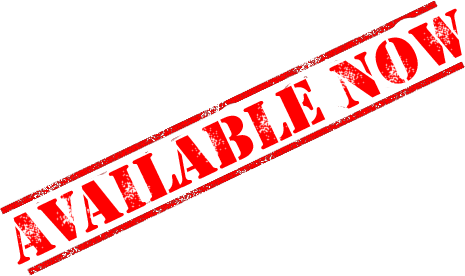 ---
Robby Anderson continues to be undervalued by DraftKings based on the opportunity he's getting. At $6,300, Anderson is priced as the WR15 this week. However, he's commanding 27.3-percent (No. 8) of the targets in Carolina and 39.0-percent (No. 6) of the Air Yards. Combine his 412 (No. 8) Completed Air Yards with 274 (No. 3) Yards after the Catch and it's clear why he ranks No. 3 in the league with 686 receiving yards. All that's been missing is the touchdowns, he only has one (No. 75) on the season. Those are notoriously volatile. Bank on the underlying opportunity for the high floor and hope the TDs start to come for the ceiling.
Tua Tagovailoa & DeVante Parker
Tua Tagovailoa and DeVante Parker make up the week's final stack. It's a budget stack, checking in at $10,700 total. The game doesn't feature the highest point total, but the Cardinals and their 2.44 (No. 2) Pace of Play should force the teams to run more plays, creating increased opportunity for fantasy points. Another benefit will be the lack of weather concerns with the game taking place in Arizona.
Tagovailoa underwhelmed in his first career start from a fantasy perspective. Part of that can be explained by the game state. The Dolphins defense wreaked havoc on the Rams en route to scoring two touchdowns and taking the pressure to throw off of the young QB. Projecting better Game Script this week, Tua will likely see an increase from the 22 attempts he logged last week. Boasting one of the most impressive college QB profiles we've seen in a long time, the expectation is that he's ready to lead this offense as the new face of the franchise.
Parker gets the nod as the top weapon the Dolphins have. He was nursing a groin injury last week, but played and recorded a touchdown. Hearing no news of a setback, we're going to push forward, expecting to see a return his usual 80-percent-plus Snap Share. Parker's efficiency this year has underwhelmed, but at $5,200 and the lead receiving option on a team with a new starting QB, Parker's opportunity gives him solid upside for the dollar in Week 9.