After Corey Davis, Mike Williams and John Ross go in Round  1 of your league's rookie draft who should you be targeting? In round two, do you go after "devy darling" JuJu Smith-Schuster, small-school college compiler Zay Jones, the contested catch savant Chris Godwin, yards after the catch monster Carlos Henderson, or everyone's favorite gadget player, Curtis Samuel? Hitting big on wide receivers or any player later in drafts is the key to success. You can survive an early miss on a prospect if you are hitting on later round guys to some degree of success. I'm going to lay out a few options of the Wide Receivers being taken in Round 2 that should give you a leg up on your competition.
First, we need to admit we have been spoiled in recent years with the Mike Evans, Odell Beckham, and Allen Robinson (to name a few) instant breakouts at WR. Just a few years ago in the fantasy football community we talked about how WR's typically broke out in year three. Players traditionally take time adapting to higher levels of competition even if they came out of power conferences and played against other top tier defensive backs. Fantasy owners should take the slow burn approach here and look at what possible futures are in front of their possible prospects.
JuJu Smith-Schuster, Pittsburgh Steelers
JuJu Smith-Schuster is the first WR being drafted in the second round of rookie drafts on MyFantasyLeague.Com's draft with the ADP going 16.92 in rookie only drafts 14th player being taken in rookie drafts. Smith-Schuster was the belle of the ball of devy leagues after a monstrous sophomore season at USC. He broke out a young age evidenced by an 18.8 (93rd-percentile) Breakout Age justifying high expectations.
JuJu Smith-Schuster combine numbers were strong and align with game tape as he's a physical player and not a freak explosive athlete. His Burst Score was a bottom level 115.3 (22nd-percentile) however at 6-1 and running a 4.54 (49th-percentile) 40-yard dash Smith-Schuster posted a strong 101.2 (71st-percentile) Speed Score. Smith has good size with nice lateral quickness as shown by an 11.07 (64th-percentile) Agility Score. Smith-Schuster also posted a above average 31.9 percent (55th-percentile) College Dominator while catching passes from Cody Kessler, Max Browne and Sam Darnold. He would ultimately finish his college career with 213 receptions for 3092 receiving yards and 25 receiving touchdowns.
Zay Jones, Buffalo Bills
Buffalo Bills WR Zay Jones is the next WR being taken based on MFL ADP data going ~17.93 on May rookie only draft data and going right after JuJu Smith-Schuster at spot 15. Jones posted a massive senior season where he posted 158 receptions for 1746 receiving yards and 8 receiving touchdowns. Jones set the FBS record for receptions with 399, surpassing former college teammate Justin Hardy. He totaled 4,279 receiving yards and 23 receiving touchdowns in his four years at East Carolina University.
Measuring in at the combine at 6-2 201-pounds, Zay Jones ran a 4.45 (80th-percentile) 40 yard dash which led to a Speed Score of 103.9 (79th-percentile). Jones is an explosive athlete posting a 128.6 (85th-percentile) Burst Score and showed upper level agility with a 10.8 (90th-percentile) Agility Score. Jones also has an elite level 10.28 (92nd-percentile) Catch Radius. He is a top level athlete posting a 119.7 (88th-percentile) SPARQ-x Score. The ECU offense flowed through Jones as he went on a 37.1 percent (72nd-percentile) College Dominator Rating but he posted a cratered out paltry 11.1 (7th-percentile) college yards per reception. Jones did all of his damage around the line of scrimmage working within ECU's system. Coming out of ECU he played against big time opponents and posted good stats including a 2015 14 reception 135 receiving yard one touchdown game against Florida. Zay Jones received a lot of hype coming out of the senior bowl this year where he showed his dominant catch radius on a few circus catches and really caught the eyes of scouts.
---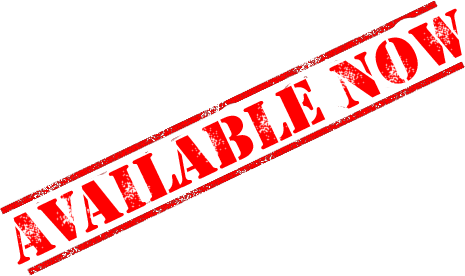 ---
Curtis Samuel, Carolina Panthers
Speed freak weapon Curtis Samuel went to the Panthers after a combine where he weighed in at 5-11 196-pounds ran a 4.31 (100th-percentile) 40-yard dash, which equates to a 110.5 (91st-percentile) Speed Score. Coming out of Urban Meyer's system at Ohio State was utilized all over the field posting career rushing numbers of 172 rushes, 1286 rushing yards and 15 touchdowns while also posting 107 receptions, 1249 receiving yards and nine receiving touchdowns. Samuel broke out his junior year with a 20.1 (60th-percentile) Breakout Age and posted a 29-percent (47th-percentile) College Dominator Rating. Much like Zay Jones, Samuel did a majority of his damage at or near the line of scrimmage posting an 11.7 (12th-percentile) college YPR. Is that system or ability?
At the combine Curtis Samuel posted a 122.4 (58th-percentile) Burst Score but a very poor 11.42 (24th-percentile) Agility Score. All around he came out as a 119.9 (88th-percentile) SPARQ-x wide receiver with a 10.00 (48th-percentile) Catch Radius. Based on early "coach speak" out of Carolina they will be using Samuel's predominantly as a WR but gives them the option of many different looks with Christian McCaffrey in two RB personnel. He is somewhat of a redundant asset in the offense being a lower level athlete than McCaffrey and not a predominant WR. Samuel is currently the No. 18 player going off rookie draft boards.
Chris Godwin, Tampa Bay Buccaneers
Chris Godwin and the Nittany Lions took the field against JuJu Smith-Schuster and the Trojans in the 2017 Rose Bowl. Godwin put on a show to the tune of 9 receptions, 187 receiving yards and two receiving touchdowns. In his career at Penn State, Godwin posted a total of 154 receptions for 2,421 receiving yards and 18 receiving touchdowns. In the Penn State offense decimated by sanctions Godwin posted a 34.9-percent (66th-percentile) College Dominator Rating with those numbers and was a threat at all levels of the field posting a 16.6 (77th-percentile) college YPR.
At 6-1 209 pounds Chris Godwin blazed a 4.42 (89th-percentile) 40 yard dash giving him a 109.5 (89th-percentile) Speed Score. Godwin is the top tier athlete of these five WRs posting a 128.3 (95th-percentile) SPARQ-x Score. Posting 124.2 (67th-percentile) Burst Score shows Godwin has explosion and an 11.01 (71st-percentile) Agility Score shows that he has the ability to get in and out breaks with lateral quickness. Like JuJu; Godwin also has a phenomenal Breakout Age of 19.5 (77th-percentile). Godwin is about the No. 20 player off the board in dynasty rookie drafts with a 27.5 ADP
Carlos Henderson, Denver Broncos
Rounding out the second round rookie wide receivers is Carlos Henderson from Louisiana Tech taken by the Broncos. Henderson posted a monstrous junior year with 82 receptions for 1535 receiving yards and 19 receiving touchdowns and in his three years he totaled 147 receptions for 2,878 receiving yards and 28 receiving touchdowns. Henderson dominated with a 40-percent (79th-percentile) College Dominator Rating and an 18.7 (89th-percentile) College YPR. He didn't really come on till his junior year and has slightly below average 20.7 (43rd-percentile) Breakout Age and is the oldest WR in this group nearly two years older than JuJu Smith-Schuster.
Carlos Henderson came into the combine at 5-11 and 199 pounds then ran a 4.46 (76th-percentile) 40-yard dash giving him a 97.8 (62nd-percentile) Speed Score. Henderson has excellent lower body explosion posting a 126.7 (80th-percentile) Burst Score but then craters with an atrocious 11.53 (14th-percentile) Agility Score and a bottom tier 9.88 (26th-percentile) Catch Radius. Henderson did not help himself at the combine at registered a 103.7 (44th-percentile) SPARQ-x Score. Henderson is going right at the end of the second as the No. 24 player being selected in dynasty rookie drafts.
In the NFL Draft Zay Jones was taken in the second round with the fifth pick and was the No. 37 overall player selected. Curtis Samuel went three picks after Jones then JuJu Smith-Schuster went at the end of the second round pick 30 to the Steelers. Chris Godwin and Carlos Henderson did not get selected till the third round. Henderson was the first of this group going with the No. 18 pick (82nd player taken overall) and then Godwin went with pick two picks later to the Buccaneers. All of these players were taken with fairly significant draft capital and represent a strong investment from their teams.
All of these players should be taken with a look to the future as none, except possibly Jones, project as having a clear path to targets on their team. Samuel could be on the field getting rushing attempts and passing game targets depending on his role in the Panthers offense. JuJu Smith Schuster is best case scenario likely to be behind Antonio Brown and Martavis Bryant. Curtis Samuel likely comes in and takes over some of Ted Ginn's role with his speed and behind Kelvin Benjamin, Greg Olsen and likely Christian McCaffrey for targets. Zay Jones has the best shot at being an immediate number two on his team catching targets from Tyrod Taylor on the Bills and projects only behind Sammy Watkins on the depth chart. A quick glance at Chris Godwin projects him behind Mike Evans, DeSean Jackson and possibly Adam Humphries not to mention the addition of OJ Howard at TE with Cameron Brate. The Broncos depth chart is much cleaner for Henderson who is behind Emmanuel Sanders and Demaryius Thomas.
In 2016 a majority of the Dynasty Community missed on the actually good Michael Thomas coming out of Ohio State. The fantasy community as a whole did a poor job in scouting Thomas coming out of Ohio State and we failed to put enough emphasis on the fact that he'd be going to an offense with Drew Brees throwing him the ball. If we project out three years maybe only Curtis Samuel and Chris Godwin are on teams with a known commodity QB. Zay Jones could be without Tyrod Taylor next season, Ben Roethlisberger has already discussed retirement so who knows for JuJu Smith-Schuster and the Broncos QB situation is just as muddy.
Looking at all the metrics, analytics and tossing in my seer stones, as I attempt to see the future, I want the player who I know is on the up and coming offense attached to the best QB in his prime years. That is the Buccaneers Chris Godwin. He's just behind JuJu Smith-Schuster in Breakout Age and a negligible nine months older. He has the highest SPARQ-x Score of this score. Godwin is top-3 across all wide receiver workout metrics. In three years I know that Godwin will still be catching passes from the ascending Jameis Winston and likely will be paired with O.J. Howard and Mike Evans to ease up coverage. Furthermore, as the best receiver in contested situations in college football in 2016, Godwin is a perfect fit for Winston, who specializes in feeding receivers in challenging situations.
All of these wide receivers have potential however, Chris Godwin is the second round WR you should be targeting in either the middle or back end of your rookie draft. This frees you up to possibly move down and snag him or lock him up early in the second round. Godwin is the player that in three years has the best projectable upside with all the data that we currently have access to. Don't fall into the draft capital trap and chase Zay Jones or Curtis Samuel. Even if you miss on Godwin he is a guy who you can target later in the year when an owner gets frustrated that Godwin isn't on the Odell Beckham path.