Every dynasty owners knows that the Patriots offense is extremely valuable. Projecting that offense though, and the role players will take, is a tough task. Let's take a look at the revamped New England offense that should be the staple of Brady's twilight years.
Tom Brady
After posting a season in which he ranked second in the league in passer rating and adjusted yards per pass attempt, it was no surprise that Brady found himself on the cover of Madden 18. This year, Brady gets Gronkowski back after he was fully healthy in only four games last year. Gronkowski has tremendously impacted Brady since 2010.
Bill Belichick added weapons to compliment Brady this offseason. The Patriots turned the No. 32 and No. 103 picks in the 2017 NFL draft into Brandin Cooks and the No. 118 pick. Cooks is a dynamic vertical threat and his 10.0 yards per target ranked No. 6 in the NFL last year. With Gronk healthy and the shiny new toy Cooks, Brady is poised to build off his fantastic 2016 season.
Mike Gillislee
This offseason New England signed Mike Gillislee, a restricted free agent formerly of the Buffalo Bills. New England clearly thought he was worth a $6.4 million and a fifth round pick going to their divisional rival. Expected to fill the Blount role, Gillislee is in line for plenty of scoring opportunities. He was effective when given workload close to the goal line, converting 100 percent of his carries inside the 5 into scores last year for the Bills.
74% of Mike Gilislee's career carries have come out of shotgun, which is more ideal for an early-down back in Patriots offense.

— Chris Raybon (@ChrisRaybon) May 18, 2017
Mike Gillislee even ranked third in yards per carry against stacked defensive fronts, and second in yards per carry against base defenses. As Pro Football Focus' highest graded 100 or more carry runner on a per attempt basis, Gillislee is a talented player entering an even better offense. As Chris Raybon explains, his experience running out of shotgun makes him a great fit for the Pats offense.
Rex Burkhead
Before they signed Mike Gillislee, the Patriots signed Rex Burkhead. The size of his contract had many postulating that would start at running back for the Patriots. Burkhead no doubt will have a role, but the taller and heavier Gillislee should be the primary goal line back. However, with Gillislee and Burkhead the Patriots will boast two of the league's most efficient running backs. Though the sample size is small, Burkhead is more effective running out of shotgun than from under center, and the Patriots call a significant proportion of running plays out of a shotgun formation.
Patriots extend an RFA offer sheet to Mike Gillislee? New England would then have @numberFire's two most efficient backs from last year. pic.twitter.com/aE5fuIL0T8

— JJ Zachariason (@LateRoundQB) April 18, 2017
---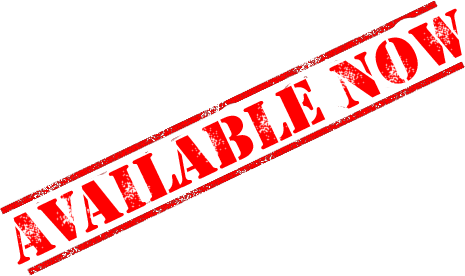 ---
James White
The Patriots, of course, still have James White. White is the most efficient receiving back over the past two years. His best game was in the Super Bowl, when he was the most reliable and effective running back for New England. After that performance, he will certainly be the primary pass catcher out of the backfield. White even ranks as the best red zone receiving back in the NFL last year as he converted 50 percent of his red zone targets into touchdowns.
Dion Lewis
The Patriots also will likely employ Dion Lewis in the backfield. As he recovered from his torn ACL, New England leaned on Lewis during the final three weeks of the regular season. During the 2015 season, Lewis was New England's most efficient running back in terms of both rushing and receiving productivity on a per play basis. Lewis was even in the top 5 last year in yards per carry against light defensive fronts. Oh, and when he's been active the past two years, the Patriots are 17-0 with an average margin of victory of 17.3 points.
Brandin Cooks
Over the last two years, Brandin Cooks has averaged 9.39 yards per target. Easy to do with Drew Brees though, right? Actually, Cooks has elevated Brees' play remarkably the past two years. The great quarterback in fantasy football history has averaged 7.76 yards per pass attempt the past two years, but this number falls to 7.37 when you strip out the targets aimed at Cooks. Combine Cooks monster yards per target numbers with Tom Brady's efficient yards per attempt and you have a recipe for success.
While his efficiency will be through the roof, don't overdraft him expecting reliable volume. As noted in a prior PlayerProfiler article, New England's gamescript will suppress his target numbers and make him overvalued unless his ADP drops.
Julian Edelman
Julian Edelman's efficiency last year was atrocious. It must have been physically difficult for him to manage only 6.9 yards per target with Tom Brady throwing him the ball for three-quarters of the season. His -31.7-percent Target Premium ranked outside the top-100 receivers last year. With Rob Gronkowski back and Brandin Cooks signed on, his target share should drop from the 29.3-percent mark he posted in 2016.
Chris Hogan and Malcolm Mitchell
Rob Gronkowski, Brandin Cooks, Julian Edelman, and the running backs are the expected focal points of the Patriots aerial attack. This leaves Chris Hogan and Malcolm Mitchell with just a handful of targets to work with. However, both were extraordinarily efficient last year: Hogan ranked first in the league with 11.7 yards per target, and Mitchell posted a strong +15.9 Production Premium as a rookie. Until there is clarity on who wins the third wide receiver job, neither can be trusted week-to-week in redraft. Nonetheless, both remain strong dynasty holds and late-round best ball dart throws.
Rob Gronkowski
Rob Gronkowski is the best tight end in the history of the NFL. He ranks first in yards per game and career fantasy points per game. The most ridiculous Gronk stat: he has as many double-digit touchdown seasons as every current Hall of Fame tight end has combined.
If you wonder why people draft Rob Gronkowski early even with the injury risk, it's because of stuff like that. Feel free to take Gronk late in the second round. If he stays healthy, enjoy the connection between the best quarterback and the greatest tight end the world.
Dwayne Allen
Dwayne Allen may have been better off in Indianapolis: there are too many mouths to feed in this Patriot offense. He's only commanded between a 5.9 and 10.4-percent target share over the past two years as a Colt. That was without competing with Rob Gronkowski, Brandin Cooks, and Julian Edelman for targets. Allen will have a few spike weeks, but barring injuries, the volume won't be there for him to consistently perform.
Summary
The Patriots offense will be the best in the league next year, even though Aaron Rodgers and the Packers exist. Tom Brady is the overall QB1 with Rob Gronkowski back and Brandin Cooks in the fold. Mike Gillislee is the goal line back and White the primary pass catcher, but Rex Burkhead and Dion Lewis will be sprinkled in. Cooks can perform as a high-end WR2, but Edelman's target crunch should push him down towards WR3 territory. Gronkowski is the overall TE1 as usual. The winner of the third wide receiver job, be it Hogan or Mitchell, shapes up as an excellent sleeper play. Should injuries strike, Allen or the fourth receiver could become fantasy relevant with volume in an efficient offense.