It was a busy week in the NFL, with several players switching teams ahead of next Tuesday's trade deadline. These moves will have an impact on both real and fantasy football. With the playoffs approaching, it's important to take a look at our own rosters to see if any moves can be made. It's up to us to find the unearthed gems to in our free agency pools. The most important things we can do are follow our gut and not be afraid to cut bait on certain players. We will be looking at some who can help our teams, as well as some that are no longer of use on the road to the playoffs. Welcome to Week 8.
Stay
Miles Sanders, RB, Eagles
Miles Sanders has had a rough go of it the last couple of weeks. His timeshare with Jordan Howard has been infuriating for fantasy owners because it stops him from ever establishing a rhythm. He has only carried the ball 18 times in the last three weeks. That said, Sanders has shined in Philadelphia's passing game, making him an attractive PPR option. His 76.2-percent Catch Rate is 21st among qualified running backs.
Sanders has zero drops on 21 targets. With the way the Eagles receiving corps has been dropping the ball lately, that should earn him more trust from Carson Wentz. Another good piece of news is that he actually led the backfield in playing time during the Philadelphia's Sunday Night Football loss to the Dallas Cowboys, logging a 54-percent Snap Share. Sanders is worth keeping around as a Flex option in the hopes he can find his footing in the run game. 
Allen Lazard, WR, Packers
Allen Lazard led all Packers wide receivers with an 81.5-percent Snap Share against the Raiders in Week 7, catching three passes on four targets for 42 yards. While the big play didn't come for him last week, he's still worth keeping with that offense producing chunk plays all the time. Davante Adams is still injured and questionable to play this week.
Aaron Rodgers has faith in Lazard, and that is huge for a young receiver. His 77.8-percent Catch Rate is impressive, especially given the limited number of snaps he's seen so far this year. If he continues playing at this level, the risk of him becoming an afterthought when the Green Bay receivers return to health should be reduced.  
Evan Engram, TE, Giants
Evan Engram caught one pass for six yards on five targets in a great Week 7 matchup against Arizona. That isn't good for a top tight end. Saquon Barkley's return has eaten into the opportunities, with his five targets representing a season-low. All is not lost, however, with Engram still holding a ridiculous 83.3-percent (No. 1 among qualified tight ends) Route Participation score.
---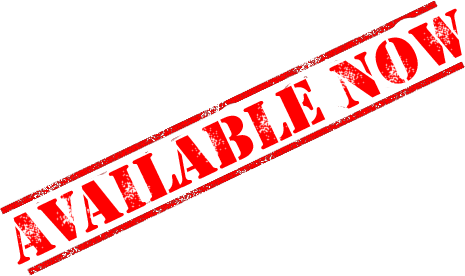 ---
Engram was injured for a week with an MCL sprain, but he seemed to suffer no ill effects from it. He sports a 30.8-percent Red Zone Target Share, and should return to his dominating ways in that part of the field. He has a decent spot to rebound in Week 8, facing a slumping Lions defense that has allowed tight ends to produce 9.9 yards per target. Look for Engram to improve on his 81.0-percent True Catch Rate, and start him with confidence going forward.
Go
Alshon Jeffery, WR, Eagles
It has not been a good season for the Eagles offense. The loss of DeSean Jackson seemingly took the air right out of the offense, and it hasn't been able to do much recently. This has extended to Alshon Jeffery. He has an elite 90.7-percent (No. 14) Route Participation mark, but a mediocre 65.0-percent (No. 41) Catch Rate. Jackson is looking at another missed game, which means Jeffery will receive top wideout attention from the Bills secondary.
Jeffrey is coming off a two-catch, 38-yard performance against the Cowboys, and it doesn't seem that he will do better against Buffalo. After seeing at least seven targets in each game he had played, he saw only five targets against Dallas. The last thing Jeffery needs given his subpar 1.89 (No. 34) Fantasy Points Per Target is fewer targets. There's also the issue of turmoil in the locker room, as it is rumored Jeffery has been the leak for a couple of unflattering stories about his quarterback. That may lead to even less of a role in the offense going forward.  Look elsewhere for wide receiver options. 
T.J. Hockenson, TE, Lions
Tight end is normally a volatile position. We can count on one hand the number of reliable TEs in fantasy football. Rookies are even worse, having intense swings of productivity followed by nothing for a couple of weeks, if they even produce at all. This is what happened to T.J. Hockenson. He had a huge Week 1, then proceeded to disappear. He's involved just enough in the Lions offense to seem startable as a fantasy option. Still, on the whole, he's not reliable enough to trust.
Detroit seems content to use him mainly as a blocker, with his Target Share varying from 55-percent to 75-percent in a given week. Hockenson has had some rookie errors, seeming to stop early on a couple of routes as a pass-catcher. His 75.0-percent (No. 31) True Catch Rate is in the middle of the road. The presence of Kenny Golladay and Marvin Jones limits his upside. After another disappointing performance, fantasy gamers should deal him to anyone who believes more about upside than results.
Mecole Hardman, WR, Chiefs
The Chiefs will have to deal with the reality that their star quarterback will miss some time. This will have an avalanche effect on the value of the team's pass catchers, no one more so than Mecole Hardman. He has a low 11.9-percent (No. 94) Target Share to begin with, and now his 59.4-percent (No. 80) Route Participation mark should go down even more. He's now part of an offense run by Matt Moore for a while, and Patrick Mahomes will have some awful matchups when he returns.
The primary reason that Hardman had any fantasy value at all was because of the prolific nature of Mahomes, and the potential to boom on any given week. Mahomes being injured turns this into more of a ball-control offense, so don't expect much work to come Hardman's way. There won't be enough targets, nor will the quality of targets be good enough to justify starting him. His deep speed will be wasted, and we should expect his 59.2-percent (No. 89) Snap Share to plummet. Look for other options elsewhere.