Quarterback play and unique stacks dominated the Week 7 slate. Aaron Rodgers to Marquez Valdes-Scantling and Matthew Stafford to Marvin Jones were the two best stacks. Finding contrarian options that take down tournaments is what we're here for. So what scorching takes do the advanced stats and metrics point to this week? Let's get to it.
Ryan Tannehill and A.J. Brown Combine for 40 Points
It took all of one week for Ryan Tannehill to throw for more yards (312) in a single game than Marcus Mariota has in over a year. Despite the obvious indicators that Mariota would be a success a the NFL level, that dream appears dead. Now Tannehill has the chance to make the most out of an underrated receiving duo and there's no better team to do that against than the Tampa Bay Buccaneers. No team has been beaten by either passing or running in such lopsided fashion:
304.5 passing yards allowed per game – 31st
1.8 passing touchdowns – 22nd
68 rushing yards per game – 1st
1 rushing touchdown per game – 18th
A.J. Brown is the option to stack with Tannehill because he's been a better player than Corey Davis this season. Brown has a +26.5 (No. 12 among qualified wide receivers) Production Premium, 122.6 (No. 15) QB Rating when Targeted and 0.57 (No. 12) fantasy points per route run. Davis has been good, but not excellent in any of those metrics. He is outside the top-20 in all three.
Brown's Snap Share has trended in the direction that indicates Tennessee recognizes his talent too. His three highest snap-share games are his three most recent outings.  The best part about this stack is how affordable it is. The two will cost $9,200 total salary dollars on DraftKings.
Christian McCaffrey isn't the Highest Scoring Back in His Own Game
Matt Breida can always break off multiple long runs to bring this scorcher to come to fruition, but we're going to focus on Tevin Coleman outscoring Christian McCaffrey here.
Coleman was granted a significant role in the 49ers offense the moment he came back from a high ankle sprain in Week 5. Since then, he has 54 carries, 14 of which have come within his opponent's 20-yard line. On a per game average, those marks would be 10th and second among all running backs. If Coleman is going to outscore McCaffrey, he'll likely need to score multiple times. His red zone work and extreme speed suggest that it is a possibility.
McCaffrey, on the other hand, draws one of the harder matchups for any running back.  The 49ers have allowed a single rusher to find the end zone this season, and they are seventh in opponent rushing yards at 90 per game. The most concerning part of their defense for McCaffrey is how it has defended pass-catching backs. San Francisco has allowed the fewest running back targets, receptions, receiving yards and scores to the rushers they've faced.
McCaffrey will most likely outscore Coleman. The gap between the two just isn't nearly as big as projections, salaries or ownership would tell you.
The Noah Fant Breakout Party has Arrived
Noah Fant has posted a season-long line (15-159-1) that Travis Kelce can put together in a single game. There's no arguing that, like nearly every rookie tight end in the history of this sport, Fant has struggled to make much of his first crack at the NFL.
---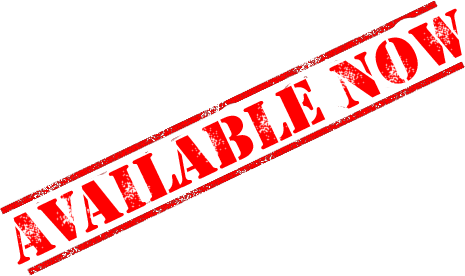 ---
The Broncos have given him the volume though, and this volume is naturally prone to variance. Fant has been targeted 25 times, 16th among tight ends, but he has 287 (No. 10) yards of total Target Distance with 11.5 (No. 2) yards of Average Target Distance. Part of Fant's underperformance may be on him, but part of it can be placed on the natural volatility of deep targets that aren't common for a tight end. Fant is fifth at the position with five deep targets.
He has also been on the field fairly often, boasting a 73.7-percent (No. 16) Snap Share. Of those snaps, 31.8-percent have come from the slot.
The Broncos traded away their volume slot receiver, Emmanuel Sanders, this week.  Sanders was on the field for more than 80-percent of the team's snaps. He played in the slot on just under a quarter of those snaps. In his absence, Fant may see a few more snaps and routes out of the slot, boosting his volume even higher.
The breakout is coming, it's just a matter of figuring out when. This week sets up well to be the time with the Broncos being six-point underdogs against the Colts, which should keep them passing from behind throughout the game. Fant's breakout will be a 15 DraftKings points game, and he'll be among the best values on the slate at $2,900.