Each and every week, Aaron Jones runs the risk of catching the Jamaal Williams plague. Despite his impressive weeks, he still can get out-touched by Williams. Jones constantly flip-flops between week-winner and week-loser. He saves or tanks each week with his 15.2 (No. 1 among qualified running backs) Weekly Volatility.
Understanding Jones' Weekly Volatility will help us figure out how to configure our lineups for ultimate upside or volatile-safety. Based off of the advanced metrics on PlayerProfiler, we can identify other strategies and player lineups to use. Are these busts outliers or a pattern to be noticed?
Quarterback
Matt Ryan (7.6 points, QB22)
Recall that Matt Ryan started off the year as a premier fantasy quarterback. In his first six weeks, he threw for over 2,000 yards and added 16 touchdowns (one rushing).
Then, after his Week 7 injury, he's been merely usable. Against an exploitable Tampa Bay defense though, he only managed 7.6 fantasy points.
Not only did Ryan fail to pass a touchdown, but he recorded two turnovers and was benched in the fourth quarter. Due to the offensive struggles, the game got out of hand and Matt Schaub came in for garbage time.
Recency bias surrounds Ryan, but there is hope because he potentially gets back a healthy Austin Hooper and Devonta Freeman this week.
Also, it's important to remember that Ryan is still top-five in Air Yards, Money Throws, True Passer Rating and Clean Pocket Completion-Percentage. He is a contrarian play against the Saints given his recent production.
Derek Carr (4.2 points, QB28)
Prior to game-time, Derek Carr looked like a fantastic streamer or DFS play against the New York Jets. However, Carr put up a dud.
On 27 attempts, he completed 55.6-percent of his passes for a measly 127 yards and one interception. Like Matt Ryan, Carr was benched for his backup when they trailed by 31 points.
In the five weeks before this bust, he had finishes of QB16, QB6, QB12, QB18 and QB11. This drop was a hard one in a juicy matchup.
However, Carr's 103.8 (No. 8) True Passer Rating, 7.8 (No. 3) Accuracy Rating and 0.42 (No. 15) Fantasy Points Per Dropback are good. Also, he draws another good matchup against the Kansas City Chiefs next week.
Treat Carr as a contrarian bounce-back this week.
Russell Wilson (9.5 points, QB19)
Even though he's incredible, Russell Wilson is the most frustrating quarterback in fantasy. He's either a top-five option or a QB2.
Seriously. These are his weekly quarterback finishes: QB16, QB5, QB1, QB17,QB 2, QB3, QB18, QB17, QB1, QB14 and QB19.
---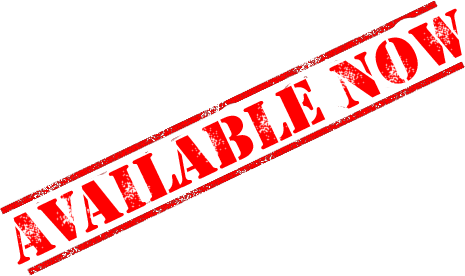 ---
We can go on and on explaining each of his top metrics (because there are a lot of them). Instead, it's best to understand that Wilson is a high-ceiling, low floor quarterback.
His 10.6 (No. 5) Weekly Volatility is among the likes of Ryan Tannehill, Sam Darnold, Aaron Rodgers, Daniel Jones and Deshaun Watson. That's who Wilson is right now and it's why he's both the most talented and frustrating quarterback.
Wide Receiver
Amari Cooper (0 points)
Though Amari Cooper played 81.4-percent of the snaps on Sunday, he received the Stephon Gilmore treatment. On 25 routes, he only garnered two targets and caught neither.
Cooper's Week 11-13 matchups include the likes of Gilmore, Darius Slay and Tre'Davious White. He's been a bust in back-to-back weeks. but is yet again a fade because of both Dak Prescott's willingness to target other receivers and opposing shadow coverage from top corners.
Tyler Lockett (4.8 points, WR64)
In back-to-back games, Tyler Lockett's finished outside of the top-50 fantasy wide receivers. The good news is that Week 10 can be explained away by San Francisco's dominant secondary.
Additionally, Week 12's matchup against Philadelphia was wind-ridden. Still, six targets in two weeks is extremely disappointing for the Seahawks' number-one wide out.
Nonetheless, Lockett still holds high ranks in:
All he needs is the targets to succeed and he can explode. In Weeks 3 and 9, he produced monster games of 40.2 and 32.4 fantasy points.
Against the Vikings, Lockett is a locked-in WR1.
Running Back
Aaron Jones (3.8 points, RB47)
Against the San Francisco 49ers, Aaron Jones learned a hard lesson. The 49ers defense is elite.
Even though he had 13 carries, he only managed 38 yards and three evaded tackles. Even worse, Jamaal Williams earned 11 carries and eight targets.
This time-share continues to plague Jones on a week-to-week basis. In his most recent six games, his running back ranks include: RB33, RB7, RB1, RB44, RB3 and RB47.
Because of the Green Bay Packers' trust in Williams, Jones remains a high-ceiling, low-floor RB1. His 15.2 (No. 1) Weekly Volatility will be tilting in the fantasy playoffs.
Saquon Barkley (8.0 points, RB26)
Is Saquon Barkley healthy? Or are we dealing with another 2018 Todd Gurley situation?
The good news is that he is still seeing the volume. In his last three weeks, he earned 44 carries (10 red zone) and 16 targets. 20 opportunities per game is nothing to brush off.
With that being said, he's turned those into 3.3 yards per touch with zero touchdowns. Combining high-ankle sprain recovery and a 56.8 (No. 49) Run Blocking Efficiency rating, he has a lot going against him.
As of now, Barkley is a volume-driven top-12 running back with risk of injury and inefficiency.
Josh Jacobs (4.6 points, RB43)
Josh Jacobs is having an excellent rookie campaign.
Carries (201) (No. 8)
Red Zone Touches (41) (No. 6)
Big Runs (12) (No. 2)
Yards Created (393) (No. 4)
Rushing Yards (957) (No. 5)
Goal Line Carries (9) (No. 6)
Even more impressive, his stretch from Week 4 to Week 11 displayed his volume upside. During those weeks, Jacobs was an opportunity monster. He per-game averages were 21 carries, three targets, 116 yards and 0.7 touchdowns
Because of his share of the offense, Week 12 was a huge disappointment. However, this is mostly due to the poor play of Derek Carr and the entire Oakland Raiders offense. Few running backs can produce when their team loses by 31 points. Due to how many carries per game Jacobs usually earns, treat this disappointment as an outlier.
Tight End
Mark Andrews (6.5 points, TE14)
After posting 10 receptions for 128 yards and three touchdowns in Weeks 10 and 11, Mark Andrews caught two passes against the Los Angeles Rams. Surprisingly, this was in a game where Lamar Jackson passed for five touchdowns.
Remember that the Ravens are 32nd in team pass plays per game, so there will be games like this.
However, it should be noted that on his two receptions, Andrews totaled 45 yards. Also, in his breakout year, he is top-five in 14 different metrics on his player page.
He is a top option at the tight end position and has the potential for massive weeks in Jackson's offense.
Jacob Hollister (4.2 points, TE21)
Jacob Hollister has low-key looked like a league-winning tight end. He put up 19.7 and 20.2 points in Weeks 9 and 12. Then, like Tyler Lockett and Russell Wilson, he also fell against the Philadelphia Eagles.
Still, Hollister earned four targets (one red zone look) and had a 76.5-percent Snap Share. In his five games this season, Hollister's impressive metrics include:
In a crapshoot of a position, Hollister's limited metrics display his upside. Also, keep in mind that he plays Arizona in Week 16.