The start of Week 9 brought one team's undefeated streak to new heights, the end saw another team's streak end. We discussed last week that teams have started to show us who they are as we approach November and December. That dynamic held true again this week, with teams like the Packers, Vikings and Patriots all suffering gut-check losses. A couple of quarterbacks in particular brought their teams through adversity this week. Let's use advanced stats, metrics and analytics to reflect on the week's action and see how to react going forward.
Lesson One (TNF): Kyler Murray shines, Jimmy Garoppolo shines brighter
Jimmy Garoppolo took advantage of Arizona's defense on a night where his running backs couldn't find their usual success. With the Cards selling out to stop an explosive run game, Garoppolo skewered them for 317 yards and four scores. San Francisco's defense and run game has made life breezy for Garoppolo, so it was encouraging for their long term outlook to see him respond in a choice matchup.
Emmanuel Sanders has rocketed to the top of the depth chart, reeling 11 catches for 137 yards and two scores since arriving prior to Week 8. The trade has been a complete success, placing a productive, veteran presence on an otherwise unproven depth chart.
Jimmy Garoppolo took advantage of the Cardinals defense loading the box pre-snap with more defenders than blockers in the box (i.e. play the run).

Garoppolo completed 14/20 for 152 yards & 2 TD (125.4 passer rating) when the Cardinals loaded the box tonight.#SFvsAZ | #GoNiners pic.twitter.com/2H31HfnN7t

— Next Gen Stats (@NextGenStats) November 1, 2019
Kyler Murray didn't get the win, but he continued his step-wise improvement against a top-three defense. Murray has become more poised and decisive each week, even while dealing with injuries to David Johnson and Christian Kirk. He completed 17 of 24 passes for 241 yards and two scores, adding 34 yards on the ground. It was his best performance yet, considering the defense across from him. Kenyan Drake also made his presence known, thumping the lauded 49ers defense for 110 yards on just 15 attempts and catching all four targets for 52 yards. It was a big night for members of the #FreeDrake movement who believed in his talent. The Kliff Kingsbury Experience has lent itself to running back production no matter who is next to Murray.
Action: Drake is at an intriguing place in dynasty, with the severity of the 28-year-old Johnson's injuries being in flux. For contending teams, shedding a late pick or other depth for a player like Drake that stepped up with next to no preparation is a shrewd move, pre-trade deadline. Also, Murray draws the Bucs this week. Go. Nuts.
Lesson Two: Russell Wilson on the fast track to MVP
It was an expected shootout with Tampa Bay with Russell Wilson unsurprisingly delivering in a massive way. Wilson had a season-high 43 attempts and was highly efficient, finishing 29 of 43 for 378 yards and five scores. Wilson fed D.K. Metcalf and Tyler Lockett all day, the latter finally having a sky-high ceiling game after a consistent start to 2019. Lockett capitalized on 18 targets for a monstrous 13-152-2 line. He was targeted on 42-percent of his routes, the second-highest target rate in a game by a wideout this season, per Next Gen Stats. Not to be outdone, Metcalf continued his impressive rookie season with his own season-best day, reeling in six of nine targets for 123 yards and a score. It's been an ideal fit for Metcalf, catching well-placed targets from Wilson in areas he can win and complimenting Lockett's skillset in a cohesive way as well.
---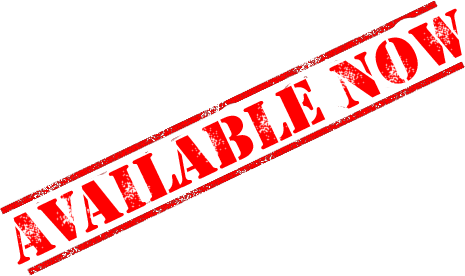 ---
Chris Carson has seen his carries dwindle in five consecutive contests, highlighting two facts. One being that Seattle's defense is bad, and rarely in a position to let Carson salt games away. The other being that Russell Wilson is very, very good. Pete Carroll might be stubborn, but to shy away from Wilson when he's in this zone would be criminal. That dynamic held true again on Sunday.
Action: Metcalf is a solid buy high in dynasty leagues for the reasons we've laid out above and in weeks past. When a quarterback can unlock a unique skillset of a freak athlete like Metcalf, we should chase that. There's even a chance for a Josh Gordon performance in the future that dampens some of the hype for Metcalf. All the better.
Lesson Three: FitzMagic casting (good) spells on fantasy rosters 
The quarterback change from cursed Josh Rosen to Ryan Fitzpatrick has been a boon for the marooned Miami Dolphins receivers, namely Preston Williams and DeVante Parker. All it took was a matchup against the dark horse 1.01 candidate New York Jets to get everybody in the pool, as the aforementioned pair, and even Mike Gesicki, joined in on the offensive shot in the arm FitzMagic provides.
While Williams isn't a world-beating athlete, we saw from his preseason production that he can play at an NFL-level, and he has continued to exhibit that even in a historically-poor offensive situation. Williams suffered a season-ending knee injury on Sunday, so the other pieces in the passing game will have even more opportunity to step up. Parker, a post-post-post-hype sleeper many deemed dead years ago, has gone on quite the hot streak, rolling up 22-269-4 since Week 5. His touchdown Sunday was the kind of acrobatic adjustment that has kept the truthers' fire burning for all these years, and it was a nice reminder of what Parker is still capable of at only 26 years old. Gesicki, who went 6-95 on the day, was a top tier rookie pick just a year and a half ago. A quick look at his workout metrics shows that athleticism has never been the issue. Offensive reinvention with a highly-drafted quarterback will be a boon to all these upstart assets.
Action: The Dolphins tank is still in full force. Still, Williams, Parker and Gesicki all represent intriguing buy lows for teams looking to acquire cheap production in exchange for crapshoot picks or for vets wasting away on their roster.
Lesson Four: Lamar Jackson – Godslayer
In a true playoff preview-type game, Lamar Jackson came out on top over the Patriots. Jim Harbaugh is now 13-1 as a home underdog, and continues to tailor his gameplan around the elusive, constantly improving Jackson. The running game, of which LJax is a key piece, found success all night. Mark Ingram consistently found space both on the ground and as a receiver, finishing with 144 yards from scrimmage, including a 53-yard burst where he looked almost as fast as his quarterback.
Jackson was efficient through the air against the league's best secondary. He gave the Patriots linebackers fits with his scrambling and shifty moves on designed runs and RPOs. Many have pointed at New England's schedule and claimed their record is a result of poor competition. While there is truth to that, the Ravens out-planned and out-played them on Sunday Night Football nonetheless. Jackson is chief among a crop of young first and second year quarterbacks. He now has his team is in prime position to play a little January football.
Action: Marquise Brown is still a premier buy in all formats. Brown was taken out of Sunday's game by Stephon Gilmore and the rest of the Patriots' stifling secondary, but he is still the clear cut top downfield option for Jackson. The Ravens draw the beatable Bengals and Texans next. Those games may slam this buying window shut. Jackson will be in consideration as next week's top quarterback play in DFS.
Monday Night Homework: Cowboys to get back in the saddle?
NFC playoff seeding implications are in full effect with Monday night's meeting between the Giants and Cowboys. The NFC East is a total mess, so any ground the Cowboys can gain with a decisive win over the floundering Giants will loom large going forward.
It seems like it's been a decade since the Cowboys were dunking all over other teams with efficient play-calling and surgical offensive production, so it will be equally important for our fantasy seasons' outlooks if Dak Prescott can right the ship and get Amari Cooper, Michael Gallup and Ezekiel Elliott all humming in sync again. The Giants defense provides a get-right game for this quartet of fantasy studs to perform at the same time again.