Fantasy gamers who have been patient enough to hold onto a few of the lottery tickets they drafted are starting to see some rewards. Ronald Jones has secured a job. Mike Gesicki has emerged. At the same time, the yearly attrition continues to bring fresh-faced players like Myles Gaskin to the forefront. These are the players to target based on their advanced stats and metrics profiles.
Myles Gaskin, RB, Dolphins
Mark Walton has struck again. Yet another player will be have a chance to step up and be the running back for the Miami Dolphins. Myles Gaskin has not seen a snap yet this year. However, he is a decent athlete who was productive in college. At Washington, he produced four consecutive seasons with over 1,300 yards from scrimmage. He recorded between 19 and 21 receptions in each of his last three seasons. Walton had similar college receiving output and was much more heavily utilized in passing than Kalen Ballage.
Ballage is a flop. Gaskin should be able to reach the summit of this depth chart, although that would be akin to climbing the tallest mountain in Nebraska. Walton did manage bye week fill-in level productivity and Gaskin has similar potential. 
Ameer Abdullah, RB, Vikings
Ameer Abdullah has had a tough luck run throughout his NFL career. The harsh reality is that any running back, save one or two, are largely a product of their environment. Abdullah is now a member of a Vikings team that provides Dalvin Cook with high value opportunities and a 79.1 (No. 11 among qualified running backs) Run Blocking Efficiency score.
---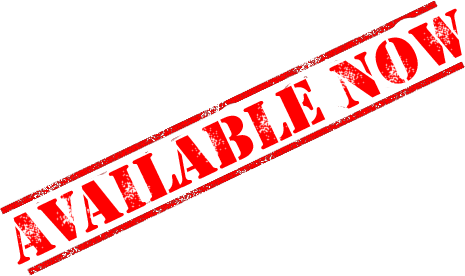 ---
Over the first eight weeks of the season we've seen little but Dalvin Cook and Alexander Mattison, who the team has invested third round draft capital in. Finally Abdullah surfaces. He didn't see much work, with one target and one carry in his debut. It was enough to demonstrate competence and possibly give coaches something to consider with how touches behind Cook are distributed going forward. Abdullah is a wait and see for most rosters, but he has officially hit the radar.  
Ronald Jones, RB, Buccaneers
Ronald Jones took a workhorse role Sunday with 18 carries. No other Buccaneer running back  had more than four carries. At a glance, his efficiency was comparable to others on the team. So if the coaches are resolved to give him the featured role, he didn't do anything to make them regret it. On the season, Jones has been elusive, with a 30.0-percent (No. 9) Juke Rate and 1.88 (No. 6) Yards Created Per Carry.
While the Buccaneers grab more headlines for what they do in the passing game, they are also quietly a middle-of-the-pack rushing team. They have attempted 211 rushes, No. 14 overall. They haven't been especially productive in those attempts, Jones has worked with a 52.9 (No. 45) Run Blocking Efficiency rating. It's a "Frank Gore with volume" type of play. Jones won't catch five passes in a game, and he has a 4.1-percent (No. 24) Breakaway Run Rate. Regardless, if he sees 15 to 20 touches a game, he is capable of pounding out four yards per carry. Which makes him a playable option in season-long leagues.  
Ryquell Armstead, RB, Jaguars
Ryquell Armstead continues to signal to us that he is in the top tier of handcuffs. It's more important for him to record lines of five targets for 65 yards than it is for him to take away a small handful of carries from Leonard Fournette each game. The Jaguars are ninth in rushing attempts and fifth in rushing yards. If Fournette is forced to miss time, the team may re-imagine how they run their attack.
At 220-pounds, and with now proven pass catching ability, Armstead makes a compelling case to become Fournette 2.0. Additionally, the Jaguars throw 19-percent of passes to their running backs. It would be naive to expect a backup to be able to continue to earn that kind of target share in most situations, because it's a product of the back who's being targeted on those plays. Though if Armstead has shown anything, it's that he can draw targets.  
Andy Isabella, WR, Cardinals
Andy Isabella has not seen the field enough to be a productive fantasy asset.  In Week 9, he finally crested a 20-percent Snap Share. He had one reception on one target, and he took it to the end zone. He is making the argument for more snaps. 
The one target he reeled in was placed 22 yards down field. Many have criticized Kliff Kingsbury's Air Raid system, calling it the Horizontal Raid. Though Isabella brings a downfield, vertical piece that they need. It goes without saying that every target cannot become an eighty yard touchdown, but if there was a profile that gave a player the best chance of turning a number of targets into long, game breaking plays, it would look like Isabella's profile. His 16.6 (76th-percentile) College Yards Per Reception plays well alongside his 4.31 (100th-percentile) speed. He is still bubbling under the surface and needs to be on the field a lot more to be a realistic fantasy play, though situations can change quickly in the NFL.
Zach Pascal, WR, Colts
Zach Pascal has played over 50-percent of the Colts' snaps in every contest since Week 3. In that time, he trails only T.Y. Hilton on the team in targets. Because he wears the scarlet U, for Undrafted, he will have to prove himself again and again throughout his career. His 2.75 Fantasy Points Per Target this season speaks for itself, leading all qualified wide receivers. He has been aided in that race by touchdown variance. Jacoby Brissett has thrown a touchdown on 6.1-percent of his throws, and this will not continue. However, Pascal is also delivering 11.7 (No. 4) Yards Per Target.
Comparing Pascal to other players with a similar average depth of target, he has been similar in efficiency to Kenny Stills and A.J. Brown, quality NFL players. Pascal is here to stay, and he has demonstrated big game ceiling. In best ball and deeper lineup leagues, he's a usable player. 
Keelan Cole, WR, Jaguars
Admittedly, the Jaguars are running thin at wide receiver. Marqise Lee has made his annual move to the IR. Dede Westbrook was not active Sunday. If Westbrook returns to the lineup in Week 10, we can expect Keelan Cole to be relegated to a WR4 with a 20-30-percent Snap Share. For as long as Cole is being utilized though, it is nice to see that he can produce. He is worth rostering in dynasty leagues and has a strong college production profile. Cole is in the midst of his Year Three season, and there is still good reason to hold out longer term optimism.  
Mike Gesicki, TE, Dolphins
Mike Gesicki is starting to let his light shine. On a Dolphins team that throws the ball nearly forty times a game, Gesicki has a 12.3-percent (No. 12) Hog Rate. Currently, he only participates in pass routes on 59.8 percent (No. 16) of his team's pass plays. If he continues to show receiving competence, it would make sense for the Dolphins to deploy him into more routes.
Gesicki is already seeing starter snaps. It's only a small shift in his usage that stands between his 20 routes per game and a role that more closely resembles Evan Engram's 30 routes per game. The team is already throwing the ball more than enough. They only have to decide that Gesicki is a worthy participant of those targets. 
Jacob Hollister, TE, Seahawks
Once upon a time,  Jacob Hollister was a hot dynasty add because he was a tight end body in Patriots camp at a time when Rob Gronkowski had one foot out the door. Since then, he fell off of New England's 53 man list and has moved on to Seattle.
With Will Dissly's unfortunate injury, Hollister has been summoned. His 13.6-percent Hog Rate surpasses even that of Mike Gesicki. Thus far, the Seahawks have only used Hollister on about half of the team's snaps. If they begin to put him on the field at the same rate that they were using Dissly, around 80-percent of snaps, he will do Dissly-like things. The hard part is drawing Russell Wilson's eye, and Hollister clearly has his attention.