PlayerProfiler's Player Popularity Index (PPI) tracks individual player profile page views over the past 30 days and ranks them accordingly. Each week, this article will highlight the five highest-ranked players and use our advanced stats and metrics to provide fantasy football insight on each. Following Sunday's action and prior to Monday Night Football, the PPI pinpointed the following top-five trending players for Week 15:
Sermon Steals the Spotlight
In another first for the PPI rankings, Ohio State prospect Trey Sermon received the most page views for Week 15. Not familiar with Sermon? The senior running back just crushed Northwestern's hopes and dreams in the Big Ten Championship game en route to a historic performance. For gamers who don't follow devy players, here's a quick breakdown of his career to date.
In his 2017 freshman season at Oklahoma, Sermon played behind Rodney Anderson. He took over the lead role in 2018, but ceded a ton of carries to Kennedy Brooks and Kyler Murray. Adding a level of concern for his prospects, Brooks outproduced him despite seeing few carries. Here's how the workload shook out:
Sermon: 164 attempts, 947 yards (5.8 yards per carry), 13 TDs
Brooks: 119 attempts, 1,056 yards, (8.9 YPC), 12 TDs
After seeing a diminished workload to start 2019, Sermon suffered a season-ending knee injury. He transferred to Ohio State as a graduate student for his final year of eligibility. As a Buckeye, he continued to operate as part of a backfield committee, this time with Master Teague. However, he outpaced Teague by rushing 84 times for 675 yards and an 8.0 YPC average with three TDs this season. Both players received minimal passing game usage.
Sermon enjoyed a massive breakout performance in the Big Ten Championship game against Northwestern. He set Ohio State and FBS Conference championship records by rushing for an eye-popping 331 yards, earning him the game's MVP nod. He carried the ball 29 times, averaging 11.4 YPC and added two rushing scores. With the Buckeyes backed up inside their own 10-yard line, he ripped off an impressive 65-yard run for his biggest play of the game.
Fantasy Implications: Sermon's explosion in the conference title game boosts his draft stock. He's a player to keep an eye on this offseason, but finds himself in a loaded 2021 RB class that includes Najee Harris and Travis Etienne, among others.
Key Metrics: Sermon's 6.5 YPC average in college ranks in the 83rd-percentile among qualified running backs, but his 4.6-percent College Target Share ranks in the 21st-percentile.
Believe in Bowden
Since the Dolphins decided to install rookie Lynn Bowden as their slot receiver, he's found success in the role. Across the last three games, Bowden has caught 17-of-20 targets for 160 yards (9.4 YPR) and no TDs. The three-game stretch marks his first significant NFL action after the Dolphins acquired the third-round pick from the Raiders.
---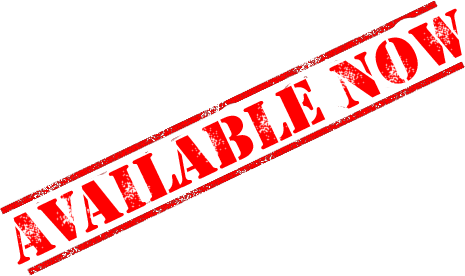 ---
An elite and versatile athlete, Bowden's stock soared following a senior year in which he saw action at quarterback while also leading Kentucky in rushing and receiving. The Wildcats fed him 185 rush attempts, and he turned that into 1,468 yards and 13 TDs, averaging 7.9 YPC. He also led the run-heavy offense with 30 receptions for 348 yards and one score. Further, though in a more limited role in 2019, he also was an accomplished special teams player at Kentucky.
Fantasy Implications: While the Dolphins have used the rookie sparingly under center and as a rusher to date, his Swiss Army Knife potential can't be ignored. He's locked in to the slot role going forward. Dynasty managers need to pursue Bowden aggressively this offseason before he melts faces in 2021. For the fantasy championships, he draws a beatable matchup against the Raiders middle-of-the-pack secondary and offers a worthy Flex play, especially in deeper leagues.
Key Metrics: Bowden saw an increase in snaps in each of the past three games, reaching a season-high 91-percent Snap Share in Week 15.
Metcalf Disappoints in Fantasy Semifinals
Facing a tough test against a Washington secondary allowing -4.2 fantasy points below the mean to opposing receivers, D.K. Metcalf posted a dud in the fantasy semis. In a low-scoring affair, Metcalf led Seattle with five catches for 43 yards and failed to find the end zone. After a scorching season, his underwhelming outing contributed to the demise of many semifinal teams.
Fantasy Implications: Metcalf's rise to No. 1 in PlayerProfiler's dynasty wide receiver rankings makes him a challenging dynasty acquisition. Fantasy managers may need to make any offer a "Godfather" offer at this point. In redraft, he projects to appear on league-winning squads in all formats.
Key Metrics: Through Week 15, Metcalf leads all receivers with 868 Air Yards, and his 39.7-percent Air Yards Share is the No. 5 mark.
Pollard, Lamb Give Gamers Glimpse of Cowboys Future
While the Cowboys close the book on a forgettable 2020 season, optimism abounds in the form of Tony Pollard and CeeDee Lamb. The talented young players showed their mettle against the 49ers.
With Ezekiel Elliott (calf) held out of Sunday's game, Pollard reminded the world he's good at football. In his first game with lead back duties this season, he carried the ball 12 times for 69 yards and two TDs. He added six catches for 63 yards on nine targets, the most of any Cowboy. That earned him 31.2 fantasy points and made him the RB1 heading into Monday Night Football.
Lamb took a kick return 47 yards to the house, putting a fantasy cherry on top of his 5-85-0 line. While somewhat of a risky move, the Cowboys should consider him in that role going forward. Although Pollard is no slouch (29 returns, 705 yards, 24.3 average), Lamb's score marked the first kick return TD for the team this season.
Fantasy Implications: Both players enjoy a bright dynasty outlook, although Lamb makes for the tougher acquisition. If Elliott sits again in Week 16, Pollard draws a tough matchup against the Eagles in the fantasy finals. Proceed with caution.
Key Metrics: Through Week 14, Pollard's 1.70 Yards Created Per Touch ranks No. 11 among qualified RBs. He also boasts a 29-percent Juke Rate, which is the No. 8-ranked mark. Lamb's 503 slot snaps rank third among receivers.