The opening week of the fantasy playoffs has come and gone, and all we have to say is we hope you had a bye. For it was a wacky week, with surprising upsets and fantasy explosions from both chalk and deep plays alike. Let's use advanced stats, metrics and analytics to parse out the weekend's action and adjust moving forward.
Lesson One (TNF): Mitchell Trubisky, Allen Robinson ball out
The Cowboys continued their "Expose Us" Tour on Thursday night, getting crunched by Mitchell Trubisky mere days after an embarrassing loss to Buffalo on Thanksgiving. The NFC East should be fired out of the air lock. None of these teams deserve a playoff spot. Dak Prescott was an early-season MVP hopeful, and while he has continued to accrue counting stats, Dallas' losing ways have extinguished any MVP talk. This team is talented, but broken.
---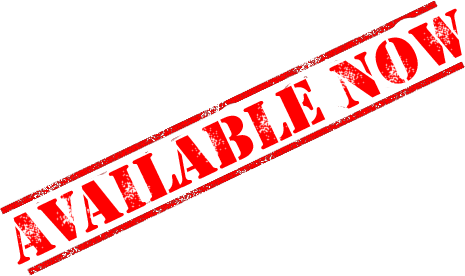 ---
Trubisky offered the people a glimpse of what he is capable of but so rarely exhibits, completing 23 of 31 for 3 touchdowns and a pick while contributing 63 yards and a score on the ground. An island game flourish was good for Trubisky stock, but his career inconsistency remains a glaring asterisk.
Trubisky is lucky to have a top-10 wide receiver to bail him out in Allen Robinson. Robinson has suffered through abysmal quarterback play for his entire career, and he desperately needs a reset in that area. He remains top-10 in targets and receptions on a team completely devoid of playmakers, but his long-term outlook is in flux as long as Trubisky is targeting him.
Action: Trubisky's resurgence tour runs into the Packers and Chiefs. The Bears mustered three points against Green Bay in Week 1, and Trubisky has averaged 233 yards and 0.8 TDs in four games against the Packers. This astounding Cinderella story might go full pumpkin as Green Bay angles for playoff seeding. Avoid the Bears in DFS and fire up Aaron Jones once more.
Lesson Two: Likely NFC championship bout preview delivers
A 48-46 finish was low on the list of expected outcomes for the 49ers-Saints rumble in the Superdome, but it was a pleasant surprise. It reminded of last year's Rams-Chiefs shootout, with defenses being gashed but still offering game-changing turnovers amid the aerial explosions. The Niners run game sprung big plays repeatedly, and Jimmy Garoppolo did his part with 349 yards and four scores. His receivers got behind the Saints ad nauseum. Deebo Samuel improved on his impressive rookie campaign even on limited work, and Emmanuel Sanders continued to defy age and injury in delivering a 7-157-1 line.
The odd man out on the day was Alvin Kamara, who had trouble getting loose both in the running game and on his four receptions. We've heard tell of the ferocious San Francisco defensive line all year, and they got the better of Kamara. The trade-off was a huge day for Drew Brees and the passing game, with Brees going for 349 yards and five scores on 40 attempts. It was a good time for Brees' season-best performance. Michael Thomas did what he does, parlaying a season-high 15 targets into an 11-134-1 day.
Action: The Saints loss guarantees they keep their foot firmly on the gas pedal. Matchups against the beatable Colts and high-flying Titans (?) are up next, and Brees-Thomas stacks should be peppered into DFS portfolios. If Jared Cook misses time, plugging your nose and scooping up Josh Hill may pay dividends.
Lesson Three: Titans, Ryan Tannehill rocketing through muddy AFC South
Ryan Tannehill continued his surprising comeback tour with a lashing of the Oakland Raiders. He completed 21 of 27 for 391 yards and three scores, along with one pick. He also added 19 yards on the ground. Tannehill leads the league with 9.8 yards per attempt per Pro-Football-Reference, and the second closest is a full yard behind him. Since being named starter, the Titans are second in the league in offensive touchdowns and points per game (31.4). He's simply smashing. He's been a better fit for this offense than Marcus Mariota and has changed the perception of a perennially middle-of-the-road team.
Ryan Tannehill threw for 276 yards on play action today, the 2nd-most yards on play action in a game over the last 4 seasons.@ryantannehill1 now has 2 of the top 5 games in yards on play action since 2016, both in the past 3 weeks (Week 12: 218 yards).#TENvsOAK | #Titans pic.twitter.com/mOWwffJCoW

— Next Gen Stats (@NextGenStats) December 9, 2019
Derrick Henry steamrolled yet again (18-103-2), and A.J. Brown was a key contributor (5-153-2), highlighted by a breakaway 91-yard touchdown. Brown has been the alpha receiver on this offense, and the connection with Tannehill has proven largely productive. The remaining schedule for Brown is fantasy-friendly, and it will be tough to sit Tennessee's top wideout while Tannehill plays this well.
Action: The good times will continue for Tannehill-backers, with matchups against the Texans and the apparently beatable Saints on tap. Keep Tannehill locked into starting lineups, and look to game stack the crucial AFC South matchup in DFS next week.
Lesson Four: Drew Lock has officially arrived
The weekend's biggest surprise was Drew Lock's coming out party against the AFC-South leading Houston Texans. It was a massacre from the get-go for Lock, carving Houston's secondary for 235 yards and three scores on 16 of 19 passing in the first half alone. Lock connected with Noah Fant for several big plays, including a 48-yard rumble to set up one of Denver's many redzone trips. It was an encouraging second performance for Lock as he posted a 98.7 QBR, the best this season by any quarterback this side of Lamar Jackson. Lock will need a strong finish to the season against the Chiefs, Lions and Raiders to secure his job in 2020, but the odds look good for him.
Broncos PR staff dug up this: Drew Lock is first rookie QB in the Super Bowl era (1966-present) to throw for 300+yards and 3 TDs in his first career road start. #9sports

— Mike Klis (@MikeKlis) December 9, 2019
Impressive as Lock was, it was equally shocking to see Houston look completely helpless mere days after beating New England. These are the kinds of lessons we pay attention to. The Texans are likely a good football team. Regardless, being waxed 41-7 by the Ravens last month and picked apart by the Broncos is a rough look. Their matchup with Tenneesee next week will be the game of each team's season.
Action: Both the Texans and Titans are capable of putting up big points on the board. Their Week 15 matchup currently has a 48.5 total, the highest of the week,. That number should continue to rise after the Titans laid down 42 on their own this past week. Game stack the hell out of this one and profit.
Monday Night Preview: A familiar face approaches in prime time
The god slayer returns for one last ride. It will be Eli Manning under center for Monday Night Football, and he'll have a mostly-full array of weapons and a pitiful secondary across from him. Evan Engram is out, but Golden Tate, Sterling Shepard and Darius Slayton will be available. Tate and Shepard offer WR2/WR3 value, and Slayton will continue to see extra work with Engram out. Manning hasn't started a game since Week 2, but the matchup can't be much better despite being on the road.
On the other side, keep the faith on Miles Sanders. He has seen his rushing attempts rise in five straight games, and seen 14 targets over his last three. Sanders isn't seeing the bellcow treatment many expected going into the season. Still, his newfound rushing work adds to his ceiling with the in-space electricity he provides in the receiving game. He makes for a fine RB2/RB3 play as the playoff quarterfinals end. Keep him in mind for Showdown slates.