At last, the fantasy football playoffs are upon us, and everything we've worked so hard to achieve has led us to this point.
While the fantasy playoffs are exciting, there are still lineups to be built and money to be won in DFS tournaments/GPPs for the next several weeks. Even though we see the finish line in sight for the 2019 fantasy season, it's important that we don't lose focus, and keep grinding away at those advanced stats and metrics.
There are edges to be had and opportunities to take advantage of as we prepare for Week 14's DFS slate. Here are a few buy-low running backs who could help put your team in the money this weekend.
James White, RB, New England Patriots
DraftKings: $5500
Fan Duel: $6000
The New England Patriots have been a shell of themselves this season. Father Time has finally caught up to Tom Brady, and the offensive weapons surrounding him leave much to be desired.
James White is among the lone bright spots for New England this season. He has been a mainstay in the offense for the last few years, despite the threats of players such as Rex Burkhead and Sony Michel being added to the roster in recent seasons.
After averaging 13.4 fantasy points per game over the first 10 weeks of the season, White had a two-game stretch where he scored only 8.5 points. Fortunately, Week 13 was a get-right game. He erupted for 25.77 points on a season-high 14 carries for 79 yards, also securing eight receptions for 98 receiving yards.
White has been the best running back in New England's backfield this year. Even with two down weeks, he still sits at fifth among running backs in receptions (57) and third in receiving yards (512). He doesn't have much touchdown upside, with two scores on the year, but overall usage can't be denied.
White now faces the Kansas City Chiefs in a game that should feature lots of passing out of the backfield, with the Patriots looking to maintain pace with Patrick Mahomes. The Chiefs have proven vulnerable to opposing running backs, allowing +6.49 fantasy points above league average to the position.
Coming in at a cap-friendly DFS salary this week on both Fan Duel and DraftKings, fire up White this week and watch him continue his 2019 fantasy dominance.
Patrick Laird, RB, Miami Dolphins
DraftKings: $4100
Fan Duel: $5500
Anyone paying attention on Twitter over the last few weeks has learned by now that Patrick Laird is a fantasy football folk hero. Like in most folk stories, Laird appears to have had a few things go his way that may ultimately lead to his emergence as the hero the fantasy world has been looking for.
Over the last four weeks, Laird has gone from an unknown special teamer to a potential mainstay in Miami's offense. Since Week 10, he is averaging 8.1 fantasy points per game and has seen a weekly snap increase.
---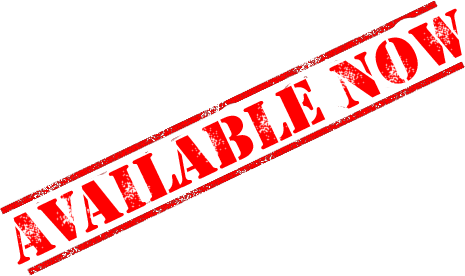 ---
Laird's Snap Share over the last four weeks has risen from 13.6-percent in Week 10 to 58.3-percent in Week 13, and it looks to be climbing again in Week 14.
With the recent injury to Kalen Ballage, Patrick Laid may be the back to own in Miami. While Myles Gaskins looms as a threat to Laird's workload, all signs point to it finally being #PatrickLairdSZN.
Laird does not possess elite athleticism, evidenced by a 4.61 (44th-percentile among qualified running backs) 40-yard dash and a 90.8 (29th-percentile) Speed Score. What Laird lacks in athleticism though, he makes up for with his college resume. Laird has all the makings a high-volume satellite back. With a 30.1-percent (68th-percentile) College Dominator Rating and a 14.9-percent (94th-percentile) College Target Share, Laird is a proven receiver out of the backfield.
Despite a tough matchup against a New York Jets team allowing -2.21 fantasy points above league average (No. 25) to opposing running backs, Laird has a legitimate path to success if the workload is there. He became the featured back against the Eagles after Ballage went down last week, finishing the day with 14.8 fantasy points on 14 total touches for 48 yards and a touchdown. If his growing workload is any indication, then Laird is ready for his bellcow debut in Week 14 against the Jets.
Duke Johnson, RB, Houston Texans
DraftKings: $3900
Fan Duel: $5600
If Bill O'Brien was a fantasy football player, he would realize that his team wins games when Duke Johnson has a good fantasy week. Johnson averages 12.9 fantasy points per game in Houston wins, compared to 9.2 in Houston losses. It's simple math, but it's also no secret that he needs to be involved more. Johnson had his best fantasy performance of the season in last week's win over New England. He finished with a season-high 14 touches for 90 yards and a score, good for an RB8 performance.
Last week's double-digit touch performance was only the fourth time in 12 games that Johnson has seen 10-plus touches. This is a bit shocking given his productivity. He has a 4.4 (No. 8) True YPC and a +26.2 (No. 8) Production Premium to complement his 8.1-percent (No. 5) Breakaway Run Rate. Let's also not overlook his 6.5 Yards Per Touch, tops among qualified running backs this season.
We can make plenty of excuses for why the Texans should play Johnson more, and be right every time. Now we can add the fact that he played a key role in beating the Patriots to the plethora of advanced stats and metrics that support increased playing time. He now draws a home matchup against a Denver Broncos team allowing -0.51 fantasy points above league average (No. 19) to opposing running backs this season, but that has proven less stingy of late.
Over the last five weeks, the Broncos are giving up 22.3 fantasy points per game to opposing running backs, including 29.7 points to Chargers running backs Melvin Gordon and Austin Ekeler last week.
Johnson helps win football games. In both real and fantasy football, he will lead you to victory. Let that be the case for in DFS this weekend, and drop him into any possible lineup.