The RotoUnderworld Team conducted its final superflex rookie mock draft of the season. We will be splitting up each of the four rounds into four separate pieces outlining the advanced stats and metrics that justify each selection. Without further ado, here are the results of our writers rookie mock draft with PPR superflex league parameters.
1.01 – Saquon Barkley, RB
Analyst: Marc Mathyk (@Masterjune70)
Rationale: Saquon Barkley is the consensus number one. His production, size, dominance, versatility and athletic profile cannot be denied.  He was a beast in college and with an improved o-line in New York all arrows point to him being the best rookie to hit the ground running. He should be the most productive running back in this class immediately and for years to come. 
Other considerations: None
Bean Counter's two cents: He is as can't miss as any prospect in recent memory. Do the right thing and draft him at No. 1.
1.02 – Derrius Guice, RB
Analyst: Mark Leipold (@LeipoldNFL)
Rationale: Derrius Guice was the clear 1.02 by most accounts before the NFL Draft, and Washington is a decent landing spot. Despite having mediocre run-blocking last year (15th in the NFL), Washington only added a 3rd-round Offensive Tackle in the Draft, while losing starting Center Spencer Long. On the plus side, they picked up the fifth-year option on OG Brandon Scherff. Washington's offensive line projects to be about average again. However, Guice should see plenty of work in the offense. Chris Thompson will still specialize in passing-down work, but Guice should see targets in the passing game from dump-off specialist Alex Smith, and I expect him to receive nearly all of the early-down and goal-line work. At 21 years and 3 months of age when the season starts, Guice also has age on his side. His landing spot did not reduce his stock based on his college profile, production, and athleticism.
Other Considerations: The only other player I consider in the same tier as Guice now is Rashaad Penny, who projects to see more work than Guice, but with worse blocking. It's pretty close between them, but Guice ultimately gets the nod.
Bean Counter's two cents: I was feeling a bit down on Guice immediately after the draft because of his precipitous fall as well as the fact he will have virtually no 3rd down work as long as Chris Thompson is in the lineup. Then I started thinking about what he could do as a two down back and my concerns were alleviated as he is a wrecking ball that should see 20ish touches per game. Guice is the second best player in this draft, don't over think it.
1.03 – Baker Mayfield, QB
Analyst: Miguel Chapeton (@DynastyGuruFF)
Rationale: With Both Barkley and Guice off of the table I decide it's time to grab Baker Mayfield, the best QB prospect since Andrew Luck
Other considerations: Rashaad Penny
Bean Counter's two cents: Baker Mayfield is my most owned quarterbacks in dynasty. I have been moving heaven and earth in an attempt to roster him in all leagues. There are few sure bets in the world of fantasy football but I feel confident that Baker will live up to the hype. He sports a college resume as impressive as anyone and the draft capital to match.
1.04 – Sony Michel, RB
Analyst: Eric McClung (@ericmcclung)
Rationale:  Clearly, Bill Belichick was so tilted he couldn't get Baker Mayfield in the NFL Draft that he took Sony Michel in the first round. Well, so am I. Michel will have to deal with the Rex Burkhead for carries and James White for receptions, but as long as the ball doesn't hit the ground Michel should see the bulk of the action. Belichick wouldn't take a running back in the first round if he didn't plan on making him in the guy. Right? Please tell me I'm right! Turn up the volume on Sony.
Other considerations: Rashaad Penny.
---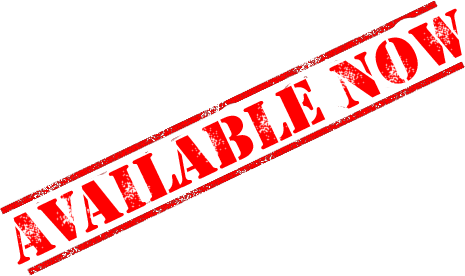 ---
Bean Counter's two cents: Sony Michel is prototype size with good, not great athleticism. He is also 'old' for a rookie at 23.4 at the time of this writing. The plus side is that the New England backfield is a gold mine for fantasy points, the challenge has just been who is doing the mining in any given game. Given the draft capital invested and his college efficiency I am optimistic that Sony will be toting the rock more often than not.
1.05 – Rashaad Penny , RB
Analyst: Corey Alexander (@calexander323)
Rationale: Rashaad Penny is n line for the majority of the work in Seattle and has the draft capital to be given ample opportunity to produce. Pass blocking is on the weaker side, but you don't score fantasy points for making great blocks. Has a fantastic Speed Score, College Dominator, and College Target Share that should translate to the NFL Level.
Other consideration: Nick Chubb
Bean Counter's two cents: If there is one thing that I can get behind its 220+ pound RB's with high college target shares. Throw in an elite speed score of 111.2 (92nd-percentile) and I am intrigued. Then give the guy first round draft capital and a wide open depth chart and I am all in.
1.06 – Royce Freeman, RB
Analyst: Matthew Dwyer (@theDynastyMD)
Rationale: Thought of Chubb or Moore here. Chubbs opportunity for fantasy relevancy is capped by duke Johnson (and on a lesser level Carlos Hyde).
Royce Freeman has devontae Booker who they obviously gave fair chance to take over and are not sold on as the lead back and then deangelo Henderson. Royce Freeman has huge rushing seasons with his best in 2016 with 1836 rush yards and 348 pass yards. And was never used as much as that season resulting in "down years of over 900 and 1400 rush yards his last two years. Even when he was shown to be a huge weapon for their team, he didn't stop producing. Yes, I will take Royce Freeman over Nick Chubb with this kind of profile and that landing spot. (Sorry Chubb… I still love your profile!!)
Other considerations: Nick Chubb, D.J. Moore
Bean Counter's two cents: Royce is a tough one for me. He is above average across the board but doesn't really provide anything that makes you jump out of your seat. I think he will be a solid player in the NFL but can't really see him ever emerging as a superstar.
1.07 – Ronald Jones, RB
Analyst: Jerry Amole (@hangovercouch)
Rationale: I admit, this pick isn't without risk. However, one lesson I learned last year is that volume can be a great equalizer to RB deficiencies (i.e.  the Fournette factor) and Jones is in line to see a ton of it. Jones landed a great spot in Tampa Bay and is in line to be the defacto lead back in an offense that should get to the red zone a lot this year. Dirk Koetter in a post draft press conference mentioned he sees a lot of Maurice Jones Drew in the way Ronald Jones runs. Koetter was the OC in Jacksonville when MJD had some of his best seasons from 2007-2011 so if Koetter plans to deploy Jones in a similar fashion, I'm all in.
Other considerations: Nick Chubb
Bean Counter's two cents: I certainly understand the premise of volume trumps all, but I just cant see someone as small as Jones with as little pass catching history being able to handle a Fournette type workload. This is probably about where he should be drafted, but I am doing my best to trade out of this pick. If I can't find any takers I am shopping him aggressively until eternity.
1.08 – Nick Chubb
, RB
Analyst: Matt Kelley (@Fantasy_Mansion)
Rationale: I was pleasantly surprised to see Nick Chubb available at pick No. 8, because Chubb was Saquon Barkley before Saquon Barkley at the college level. Had Chubb not torn multiple knee ligaments in 2015, he projected to be the No. 1 running back drafted in dynasty rookie drafts in 2017. Fortunately, Chubb demonstrated pre-injury explosiveness by posting a 108.8 (89th-percentile) Speed Score and a 129.5 (91st-percentile) Burst Score at the NFL Scouting Combine. He should marginalize Carlos Hyde in training camp and become the Browns' workhorse back as soon as week 1 of the 2018 season.
Other considerations: None
Bean Counter's two cents: Nick Chubb is one of the most impressive athletes to come out at the running back position over the past several years. Beyond that he went to what I consider an up and coming offense with the Cleveland Browns. Chubb is definitely playing the long-con as he is unlikely to produce much in year 1. But in year 2 and onward I expect big things from him. The buying window on him will be mid-season, if you wait until next off-season the hype will be far too expensive.
1.09 – D.J. Moore, WR
Analyst: Craig Wambold (@CraigWambold)
Rationale: Missed out on all the top running backs and the top QB. However, D.J. Moore is one of the best wide receiver prospects we have seen in some time.
Other Considerations: Josh Rosen, Lamar Jackson
Bean Counter's two cents: DJ Moore checks every box. If he went to a better landing spot I would have him as high as 1.04 in this class. The problem is that WR's tend to struggle early in their careers which leads to you rostering a player that isn't producing and isn't gaining value. He is a hard buy for me in a year or two. But I am just not willing to pull the trigger on him in the first round of rookie drafts. Give me all of the top RB's and QB's, then he is next on my list.
1.10 – Josh Rosen, QB
Analyst:
 Daniel Tarditi (@diti51)
Rationale: Clear drop off for RBs, so why not take my top QB in draft in Josh Rosen who should beat out Sammy Sleeves by week 2 in Arizona
Bean Counter's two cents: Josh Rosen would have to be a statistical anomaly if he were to be successful in the NFL. A quick scan down the dynasty rankings on playerprofiler.com shows very few quarterbacks with anything close to the putrid 67.1 (33rd-percentile) QBR that he put up in college.
1.11 – Christian Kirk, WR
Analyst:
 Eric Lindberg (@eriiclindberg)
Rationale: Christian Kirk's combination of elite age-adjusted production at Texas A&M and ideal landing spot with Arizona make him a very attractive late-1st round target in dynasty rookie drafts. I consider Kirk to be the clear WR2 in Arizona behind only Larry Fitzgerald, who seems like a good bet to retire at the conclusion of the 2018 season. Kirk possesses a very high floor operating primarily in the slot in what will be a high volume Arizona passing offense.
Other considerations: Kerryon Johnson, Lamar Jackson
Bean Counter's two cents: Kirk has a profile that is pretty bust-proof. It is rare for a player drafted in the 2nd round or above with his production profile to flame out in the NFL. The bonus here is that he is on a fairly weak pass catching depth chart and should slot in as the #3 target behind Larry Legend and David Johnson. The worry here is that he may be asked to play outside which is something he did not do in college. This could end up being a tough transition similar to Zay Jones last year.
1.12 – Courtland Sutton, WR
Analyst: Kyle Dvorchak (@ffkylethekid)
Rationale: Courtland Sutton doesn't have the clearest path to year one relevance behind Emmanuel Sanders and Demaryius Thomas but his talent is undeniable. His size adjusted athleticism and collegiate production profile him as a true X receiver in the near future. The good news is that both Sanders and Thomas were outside the top-50 in target premium in 2017, which accounts for quarterback play. And cutting them after the season would save Denver 12 and 15 million dollars on two players over 30 years old. Sutton will hit sooner rather than later.
Other considerations: Lamar Jackson
Bean Counter's two cents: Courtland Sutton is the prototype X receiver that I have always dreamed of. He has an impressive profile across the board and a near bang-on comparable of Alshon Jeffery. This is another player you need to buy mid-season. Next off-season will be too late.