Rashod Bateman is an excellent wide receiver prospect and a consensus first-round NFL and dynasty draft pick. His advanced stats and metrics are great, highlighted by a 43.7-percent (88th-percentile among qualified wide receivers) College Dominator Rating, a 30.4-percent (87th-percentile) College Target Share and an 18.8 (95th-percentile) Breakout Age. He's 6-2, 210-pounds, may have 4.37 speed, and definitely has a promising NFL future.
Rashod Bateman caught at least 1 Pass in all 31 games he played at Minnesota ? pic.twitter.com/GyQvFNy59Z

— RotoUnderworld (@rotounderworld) February 14, 2021
But does Bateman's college career suggest a WR1, a true Batman, to target in first rounds of dynasty drafts? Or does it describe a Robin, a higher-floor, lower-ceiling WR2 and lesser dynasty value?
Batman or Robin?
In 2020, Rashod Bateman played in five games. While he had three 100-yard outings in those five, only one was versus a team in the upper-half of Big Ten pass defenses. He scored two touchdowns in the abbreviated season, one of the two being a four-yard reception with 14 seconds left in a 35-7 blowout loss to Iowa.
The Gophers only scored four total touchdowns in Bateman's five games so yes, two of four is a high percentage. But even though touchdowns are a generally fluky statistic, two scores across five games doesn't stand out.  In Minnesota's entire seven game 2020 season, they registered only seven passing scores.
In 2019, on the other hand, the Gophers threw 31 total touchdown passes. In both seasons, the team had the same starting quarterback, the same head coach, and Bateman. Yes, COVID had a big effect on college teams, but not all teams stopped scoring. What else was a big difference at Minnesota between 2019 and 2020? The answer is 2019 class Underworld favorite Tyler Johnson.
In both 2019 and 2018, when Bateman and Johnson played side-by-side, Johnson was the WR1. Both times, he led the team in Targets, Receptions, Receiving Yards, Touchdowns and Catch Rate. In 2019, Johnson had a fantastic 81.1-percent Catch Rate on 106 Targets, averaging over 100 yards and a score per game.
Across the two seasons together, Bateman had 111 Receptions for 1,923 Receiving Yards and 17 Touchdowns. Johnson just had more of it all – 164 Receptions, 2,487 Receiving Yards and 25 Touchdowns.
Looking back to the time before Bateman arrived in 2017, Johnson still dominated in catching seven of the team's nine TD passes and amassing 573 more yards than their next-best WR.
Bateman and Johnson have similar metrics, including elite Breakout Ages. They're the same size and just over one year apart in age. Neither is considered especially fast.
So What Does This Have To Do With Bateman's Draft Slot?
Tyler Johnson, Minnesota's leading wide receiver for three years, was a 2020 fifth-round NFL draft pick!
Despite this and despite lesser production throughout his college career, Rashod Bateman remains a consensus 2021 dynasty first-rounder. While some have expressed concern about Johnson's profile, Bateman has not shown himself to be four rounds better, even if he grows into a better pro.
---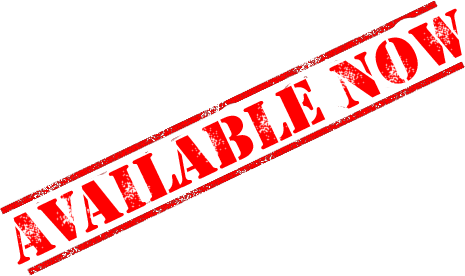 ---
Bateman has shown talent and the ability to handle volume. He will be a solid pro. But the college performance showed him to be a higher-floor, lower-ceiling player – a WR2/WR3 fantasy WR.
Verdict – Robin?
Dominant NFL receivers dominate in college. Taking the last four NFL seasons as a sample, at least 16 of the league's top 18 PPR WRs (or all the WR1s and the top half of the WR2) were their team's WR1 in college, typically by a wide margin. Exceptions include players such as Tyreek Hill and Julian Edelman, who don't really fit any cohort, and a few others like D.K. Metcalf and Odell Beckham, who offered unique skill-sets and happened to play college ball alongside other top NFL WRs like A.J. Brown and Jarvis Landry.
Who Are Some Alternatives?
If looking for upside, consider moving back a bit in rookie drafts and targeting these alternatives slated to go at a similar slot or later – some by quite a bit – than Rashod Bateman:
Terrace Marshall: With a build similar to Bateman's, Marshall had a 46.5-percent (92nd-percentile) College Dominator Rating, a 19.2 (86th-percentile) Breakout Age and double-digit scores in each of the last two seasons. The LSU Tiger was a 5-star recruit who ran 4.53 as a 6-3 high school senior. He was the team's leading receiver in 2020 and, even without Joe Burrow, racked up 10 Touchdowns in only seven games. That was twice as many as any other LSU receiver in 2020.
Terrace Marshall is best comparable to ___________ ? pic.twitter.com/CNhffUXkH1

— RotoUnderworld (@rotounderworld) February 27, 2021
Rondale Moore: An admittedly much smaller and different type of receiver, Moore missed a lot of time across the last two years but was magical when on the field, putting together a 29.0-percent (81st-percentile) College Target Share and 36.7-percent (72nd-percentile) College Dominator Rating with an 18.2 (99th-percentile) Breakout Age. In 2018, as a true freshman, he earned 148 Targets, posting 111 Receptions, 1,258 Receiving Yards and 11 Touchdowns! Watch how he looks this spring. If healthy, the upside is exciting.
Tylan Wallace: Another smaller receiver who will play a role similar to Rondale Moore, Wallace is all about volume. Averaging more than 10 targets a game over the last three years, he logged a 47.1-percent (93rd-percentile) College Dominator Rating, a 29.3-percent (83rd-percentile) College Target Share and 19.3 (84th-percentile) Breakout Age. Even with very high volume, he still managed a 16.3 (71st-percentile) College YPR average. In the right situation, the PPR points could really add up.
Michael Carter: If open to switching off of wide receiver, Carter offers underrated upside. Considered by many to be undersized at 5-8, 202-pounds, that's actually a 30.7 (64th-percentile) Body Mass Index (BMI), just a bit under last year's dynasty 1.01, Clyde Edwards-Helaire. And a BMI lower than this does not preclude an NFL running back from being a top producer – just ask Aaron Jones, Alvin Kamara or Joe Mixon. While not putting Carter in that cohort, he did show impressive receiving chops with an 8.4-percent (64th-percentile) College Target Share. With attention being rightly being paid to his college running mate Javonte Williams, Carter's 8.0 (97th-percentile) College YPC mark, almost 2.5 yards greater than his more-heralded teammate, screams speed and upside. No player in the Player Profiler database has produced a higher YPC average with a lower Breakout Age.
My Prospect Profile ? on:

Michael Carter is LIVE @FTNFantasy

Which Landing Spots will allow him to CRUSH as the 1B?

Find Out?https://t.co/5y0oJNypCopic.twitter.com/EkDEqbuu3U

— Derek Brown (@DBro_FFB) February 26, 2021
Tyler Johnson:  Last but not least, long after the first round and maybe even as a waiver pick, go ahead and add Minnesota's actual Batman.
And a Name to Stash Away
Josh Imatorbhebhe: Besides Rashod Bateman, the Big Ten is giving the NFL another 6-2, 210-pound-plus wide receiver who scored 10-plus times across the last two years. That's the Illini's Imatorbhebhe. He posted a 47.9-percent (93rd-percentile) College Dominator Rating and 16.4 (71st-percentile) College YPR average  An athletic, former 4-star recruit to USC, Imatorbhebhe posted a 46-inch vertical and ran a low 4.5 40-yard Dash as a senior in high school. He's struggled to stay healthy and has had issues with drops, but this big, athletic WR posted nine Touchdowns and averaged 19.2 YPR in 10 games in 2019. He's not produced like Bateman, but is a name to know and consider stashing at the end of the deepest dynasty league benches.
In Conclusion
Rashod Bateman becoming a top NFL wide receiver would belie his college performance and would be an outlier. His college performance suggests a solid NFL player, a WR2 or WR3 on a fantasy team, but not what we should be looking for in a first-round rookie pick.