You know the Grinch, right? The character from Dr. Seuss' 'How The Grinch Stole Christmas'. Of course you do. Well, picture that evil grin he has when he comes up with his idea to ruin Christmas for the people of Whoville. If you don't know what I am talking about, Google "Grinch grin gif" and you will see what I mean. That grin—that devilish smirk—is exactly what I look like every time the seventh round comes along and I see Miles Sanders still on the board. It's like, here we go again. I am smarter than my league mates, I'm going to win this league. Why is fantasy football so easy? I feel this way every time I click that button. Sanders is criminally undervalued and will be a league-winner with an ADP in the eighth round. His advanced metrics and analytics profile, coupled with the opportunity for volume in a prolific offense, is what has led me to this conclusion.
Penn State Producer
After sitting behind the great Saquon Barkley for two seasons, Sanders took full advantage of the opportunity to lead the Nittany Lions' backfield in 2018. He averaged 5.8 (62nd-percentile) yards per carry with 1,274 yards and nine touchdowns on 220 carries. He proved he can carry a full workload by taking on 74-percent of the team's rush attempts while playing 75-percent of the snaps. Sanders added 24 receptions for 139 yards while catching passes both out of the backfield and from the slot. At 5-11, 211-pounds, Sanders possesses the frame to be an NFL RB1. With a strong performance at the NFL Combine, he proved he has the athleticism to match. His broad jump, three-cone, 40-yard dash, and vertical jump all came in at or better than the 70th percentile. The numbers translate to a 103.8 (76th-percentile) Speed Score, a 123.2 (76th-percentile) Burst Score, and an 11.08 (84th-percentile) Agility Score. It's easy to see why Sanders was my RB1 going into the NFL Draft.
'But Doug Pederson Wants A Committee Backfield…'
False. I'm here to dispel the notion that Eagles head coach Doug Pederson prefers a RBBC approach rather than having a workhorse back. Sure, over the last five seasons as a head coach or offensive coordinator, the running back to lead Pederson's teams in carries averaged 11.1 attempts per game. That's not good. But, when we take a deeper look and actually consider the facts, it turns out that Pederson hasn't had a lead dog worth feeding at a workhorse level. Passed-his-prime Jamaal Charles averaged 13 carries and 15 total touches across 15 starts with the Chiefs in 2014. In the one game he didn't start, Knile Davis carried the ball a whopping 32 times. In 2015, Charcandrick West led the Chiefs in carries. Do you really think West was worthy of a ton of touches? Of course not. It was 29-year-old Ryan Mathews leading the way in Pederson's first year as Eagles head coach, followed by LeGarrette Blount in 2017 and Josh Adams in 2018. Just-a-guy Jay Ajayi was also in the mix in both 2017 and 2018.
The last time Pederson actually had a healthy and talented RB1 at his disposal, Jamaal Charles averaged 17.3 carries per game with over 100 targets and 70 receptions in 2013. The argument that Pederson prefers a RBBC is a complete fallacy. He just hasn't had one worth riding and when he did, he rode him. The Eagles have been searching for their workhorse for years. They thought that was what they were getting when they traded for Ajayi, but he wasn't the answer. Now they have invested a second round pick in Sanders and will use him accordingly. So let's stop using this myth as an excuse to pass on him in the middle rounds. If Pederson deems Sanders the most talented runner on the roster–which he is–the rookie will receive the workhorse load he is deserving of.
Overcoming Jordan Howard
We're not really going to let the presence of Jordan Howard stop us from drafting Sanders, right? Sanders is a considerably better athlete and can play on all three downs. As previously noted, Sanders proved to be a quality receiver both out of the backfield and split out wide or in the slot during his time at Penn State.
---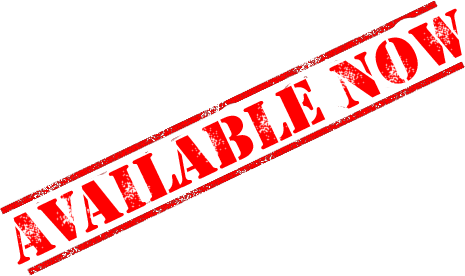 ---
Howard on the other hand, never had more than 11 receptions in a season in college and has never reached 30 in the pros. He has finished 46th out of 48 qualifying RBs in catch rate and 44th in yards per target over the last three seasons. Howard's lack of a multi-dimensional skill set as well as his inefficient play in 2018, led to his trade to Philadelphia from the Bears. His -18.5 Production Premium was No. 64 among all running backs. He had a True Yards Per Carry average of 3.6 (No.53) with a 10.7-percent (No.58) Juke Rate and 0.59 (No.58) Yards Created per carry average. While he was top-30 in fantasy points per game, Howard was No.99 in fantasy points per opportunity (0.65).
I'm not going to sit here and try to argue that Howard won't see the field, he will. I expect Howard to receive carries and likely play a role in the red zone, particularly early in the season. But it won't be the volume that many fantasy gamers are anticipating. Actually, the Howard vs Sanders debate reminds me of Carlos Hyde vs Nick Chubb in Cleveland last year. Howard (Hyde) is the veteran who has had success due in large part to heavy volume, while Sanders (Chubb) enters the picture as the younger, more talented second round pick. Eventually the cream rises to the top and I expect this situation to be no different. As it becomes more and more evident that Sanders is the better runner, the touches for Howard will fade as we get deeper into the year until ultimately Howard is phased out completely. The Eagles depth chart also consists of Darren Sproles, Josh Adams, Wendell Smallwood, Boston Scott, and Corey Clement. None present much of a threat to Sanders' workload.
When To Draft Sanders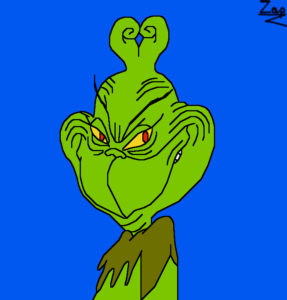 Running behind one of the league's best run-blocking units, and in one of the most prolific offenses, Sanders' ceiling is unlimited. His ADP at the FFPC remains outside the top-100 picks which is far too low. I have consistently targeted him in the sixth and seventh rounds. In fact, in several cases I have built my draft strategy around knowing I am able to get Sanders in the middle rounds. For no other reason than random fate, I have had a lot of drafts where I am picking in the late first. In that case I will take a top-five WR like Julio Jones or Michael Thomas, then swing back around and take another WR or Dalvin Cook in the early second. After that, I will pound WR for the next few rounds knowing I can grab Sanders in the sixth. At that point I have a team that looks something like Jones, Cook, Stefon Diggs, Brandin Cooks, Christian Kirk, and Sanders. I am thrilled with that start. Sanders will provide early season flex appeal at worst, with the upside to reach high-end RB2 numbers on a weekly basis. By the end of the season (fantasy playoffs) Sanders will be producing like an RB1. Good luck finding that type of value with any of the other mid-round options.