Dynasty formats and deeper leagues are the way to go in fantasy football. Knowing which later round targets have the ability to come up big for fantasy drafters helps create quality depth extra bargaining chips to make in-season moves. These under-the-radar No. 3 wide receivers (WR3s) present tantalizing upside at a minimal cost. Based on their advanced stats and metrics, these players have the potential to destroy their ADP.
Taylor Gabriel, Bears 
Taylor Gabriel gets involved. In 2018 with the Chicago Bears, he had his best target year yet in the NFL with 93. Which was only one target behind Allen Robinson. In 2019, his ADP is behind both Robinson and Anthony Miller as the third option. His profile, as a 5-8, 167-pound WR isn't the prototypical NFL wide-out build. But he plays an important role in the Bears offense. Unlike many small, fast WR's, Gabriel averaged 4.2 (No. 25) receptions per game. Gabriel isn't only targeted deep, but is being used in a variety of ways by head coach Matt Nagy.
Nagy has experience using players such as Gabriel and getting the most from what they are able to do. What he does best is separate. His 1.77 (No. 12) Target Separation will help Mitchell Trubisky, who isn't known for his accuracy. Gabriel will provide him with much needed easy throws. He is also sure handed with a 93.1-percent (No. 3) True Catch Rate. In the 22nd round of FFPC drafts, there aren't many options that have a realistic 90 target projection without injury being necessary. 
Justin Watson, Buccaneers
Tampa Bay in 2018 was home to more air yards than any other offense in professional football. With 2,107 Air Yards from Jameis Winston (No. 16 among qualified players) and another 1,526 from Ryan Fitzpatrick, they by far surpassed Matt Ryan's league leading 2,876 mark. The Bucs will insert younger, more efficient players into this prolific passing attack. Out with Adam Humphries, in with Chris Godwin. O.J. Howard is healthy and looks to take a step forward, putting more distance between himself and Cameron Brate. The Buccaneers offense is one that fantasy players need a piece of. 
The cheapest available piece is Justin Watson. An elite athlete with a 107.2 (87th-percentile) Speed Score and an extraordinary 10.29 (92nd-percentile) Catch Radius. Watson is not another "fast in shorts" camp hype maven. He produced at an elite level in college with a 60.3-percent (98th-percentile) College Dominator Rating. Reportedly, Watson is preparing for a slot role in Bruce Arian's offense. We know that Jameis is a fan of the checkdown from his use of TEs and slot receiver Humphries. Godwin will consume a larger target share in 2019, but the remainder last season was enough for a third receiver to push WR2 status. If Watson is able to do more with his targets than Humphries' mark of 7.8 (No. 55) Yards Per Target, he'll be a desirable fantasy add sooner rather than later. 
Keelan Cole, Jaguars
The Jacksonville passing offense has been freed from the oppression of Blake Bortles. When Nick Foles is under center, it may be a surprise to see with whom he develops a rapport. Dede Westbrook is the front runner and has an ADP to match, although reasonable at pick 135 in FFPC drafts. With such an ambiguous WR core, it makes sense to take a shot with the member who has shown the highest ceiling. In Weeks 15 and 16 of his rookie year, Keelan Cole flashed with consecutive 100-yard, WR1 weeks. He is also available outside of pick 300, making him easy to acquire.
---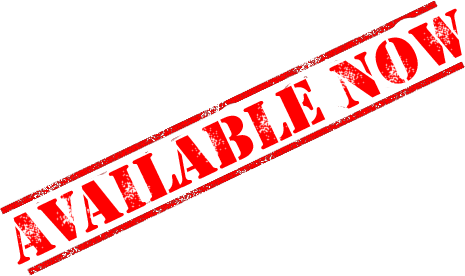 ---
Cole did not light up the combine. However, his 60.7-percent (98th percentile) College Dominator Rating puts him in elite company. His 20.4 (55th-percentile) Breakout Age might be only average, but it was his first year of college football at Kentucky Wesleyan. He went on to carry an increasing portion of the offense over each following year, which is far from average. It makes sense that a player coming from a lower level of competition might need time to acclimate to NFL level talent. The upgrade at QB and ambiguity in the team's WR pecking order is obscuring a massive value in Keelan Cole.
Rashard Higgins, Browns
Rashard Higgins is not playing for a team with ambiguity at the WR position. The unquestioned top two on the team are Jarvis Landry and Odell Beckham. This isn't a simple subtraction equation, where what's left for Higgins is unexciting. Beckham and Landry are capable of growing the offense to a point where a third WR with downfield ability can make a contribution. Higgins was 7th in yards per target in 2018, producing 10.6 yards for every such opportunity. 
Despite bottom-percentile athleticism, his downfield ability is further supported by his 18.2 (86th percentile) college yards per reception. With a 92.9 percent (No. 5) True Catch Rate, he isn't letting opportunities slip through his hands. Defenses will have to strain to account for all the weapons this Browns offense presents. In best ball and deeper leagues, Higgins is likely to have usable weeks. He also has multiple routes to increased relevance if any pass catchers in the offense miss time. Beyond this year, the Browns may look to move on from Landry. After the 2019 season, his salary represents only a 4.5 million dollar dead cap hit, while he will cost the team's salary cap over 14 million per spotrac.com. Higgins would be a great future compliment to Beckham in what is shaping up to be an explosive and exciting offense. 
David Moore, Seahawks
No one is sleeping on D.K. Metcalf. Yet fantasy gamers don't realize that the Seahawks already have a deep ball receiver in David Moore. Moore earned a 65.9-percent Snap Share in 2018 with the Seahawks, where he played almost exclusively on the outside. Russell Wilson targeted Moore 52 times. That's not enough to make a top 24 WR, even at Moore's 17.1 (No. 7) yards per reception. It's well over the average for a seventh-round drafted receiver in his second pro season. It's also well over the average for even a second round draft pick such as Metcalf, who'll be in his first year. 
Besides being two years ahead in the NFL learning curve, David Moore's profile has merit. He posted a 78th-percentile College Dominator Rating playing for East Central Oklahoma University. He broke out at age 19, putting him in the 75th-percentile of college athletes. His athleticism, featuring a 108.7 (89th-percentile) Speed Score, is more than passable. More important than any of that is the simple fact that Moore put up four top-twenty four weeks in 2018. It's easy to see the Seahawks stretching the opposition by putting Metcalf out at X and then balancing that with Moore at Flanker and Lockett in the slot. They were in three-WR formations on 67.7-percent of their snaps. If Moore continues to get snaps, which he should, he's on a promising trajectory