Last year, JuJu Smith-Schuster and Tyreek Hill cemented themselves as elite weapons. This despite being selected outside the top two rounds of fantasy football drafts. While wide receivers can take a few years to develop at the professional level, advanced stats and metrics can help us find players who can break out in their second or third years. Here are a few young players with fantasy WR1 upside in 2019, available in round four or later.
Chris Godwin, Tampa Bay Buccaneers
Now entering his third season in the NFL, Chris Godwin recorded 842 receiving yards in 2018 after totaling 525 in his rookie year. At 6-1, 209-pounds, he ran the 40-yard dash in 4.42 seconds (89th-percentile among qualified players) at the NFL Combine. This off-season, the Bucs went all in on Godwin. With both Adam Humphries and DeSean Jackson leaving town in free agency, he is the heavy favorite to see additional targets.
Godwin's receiving yardage total looks even more impressive when considering he recorded eight games with a snap share under 70-percent. Despite the limited playing time, Godwin proved himself as an efficient target with a 110.9 (No. 23) QB Rating When Targeted. He proved efficient in the red zone, leading the team with 16 red zone targets and 11 inside the 10-yard line. For comparison's sake, Mike Evans only saw 14 red zone targets and six inside the 10-yard line despite playing a full-time role in the Tampa Bay offense.
The arrival of new head coach Bruce Arians also bodes well for Godwin's usage. Arians is known for notoriously attacking opposing defenses down the field. This means that Godwin has room to improve on last year's 12.3 (No. 42) Average Target Distance. Under Arians in 2017, the Cardinals recorded the fifth-most pass attempts in all of football. He also used more four-wide and five-wide sets than any other team in 2017, which is likely to keep Godwin on the field in all game situations. Still only 23-years old, he has grown substantially as a player over his first two pro seasons. A locked-in starter in the Tampa Bay offense, Godwin should breakout in a major way in 2019.
Calvin Ridley, Atlanta Falcons
Many offenses cannot support two high end wide receivers, but every year one or two exceptions to this rule emerge. This season, Calvin Ridley and Julio Jones bring enough upside to accomplish this feat. Now entering his second season in the NFL, Ridley should improve on his 92 targets from a season ago. As a rookie, he notched 64 (No. 32) receptions for 821 (No. 28) receiving yards and 10 (No. 6) touchdowns. Known primarily for his route running in college, Ridley posted a 98.7 (33rd-percentile) SPARQ-x Score entering the NFL. His route running translated seamlessly to the pros, however, as he generated 1.84 (No. 6) average yards of target separation.
---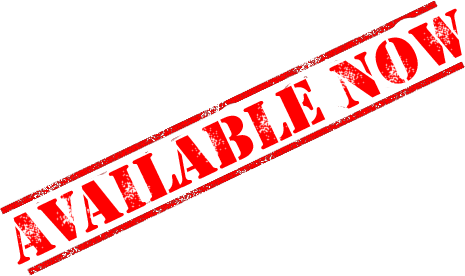 ---
Looking at Atlanta as a team, they project to finish as a top offense again in 2019. Despite feeling constant pressure, evidenced by a 79.5-percent (No. 25) Protection Rate, Matt Ryan finished with a fourth-best 108.5 True Passer Rating. Atlanta invested two first round picks into the offensive line this offseason, raising Ryan and Ridley's ceilings. Ridley also looks likely to see more targets with Julio Jones entering his age-30 season. Still a stalwart at the position, Jones' 170 targets ranked No. 1 in the NFL last season. His target share will fall at some point, and growth from Ridley in his second season should allow the Falcons to even their target distribution.
Christian Kirk, Arizona Cardinals
With the Cardinals transitioning from Steve Wilks to Kliff Kingsbury, Christian Kirk is a prime breakout candidate in 2019. With Larry Fitzgerald entering his age-36 season, Kirk has a legitimate chance to lead this team in targets. He finished with a 20.4-percent (No. 31) Target Share as a rookie. Unfortunately that led to only 68 (No. 62) targets, as the Cardinals ranked 31st with 56.4 plays per game. Going back to his college days, Kirk posted an absurd 18.8 (93rd-percentile) Breakout Age, with a 36.8-percent (73rd-percentile) College Dominator Rating. Productive at every level of competition, Kirk only needs volume to ascend in 2019.
With new play-caller Kliff Kingsbury coming to town, Kirk should see the volume spike he needs. The former play-caller at Texas Tech, Kingsbury ran the air raid offense for the Red Raiders. His teams finished 31st or better in points per game over the last four years. Similarly, Kingsbury ran an offense that was among the fastest in college football. Texas Tech ran more plays than any other team over the last five years. Moving to the NFL, Kingsbury expects to retain this high paced offense and combine it with more four and five-wide receiver sets. Spreading defenses out is a key to the air raid system, and Kingsbury should do it enough to raise Kirk's ceiling in 2019. Together, increased volume and a more efficient passing attack should benefit his 2019 outlook. Currently a fifth-round pick, Kirk remains a dark-horse WR1 candidate for 2019.
Allen Robinson, Chicago Bears
Allen Robinson can be forgiven for posting mediocre numbers in 2018, as it was his first year coming off a torn ACL. He's only entering his age-26 season, and comes off the board outside the top 20 wide receivers in most leagues.
Robinson's limited production occurred due to an injury that caused him to miss three games in 2019. He averaged 7.2 targets per game on a per-game basis, while he also showed the upside for much more. In the Bears' playoff game, Robinson erupted for 10 catches, 143 yards and a touchdown. He showed the same WR1 upside from his 1,400-yard season in 2015. Now entering his second season with play-caller Matt Nagy and Mitchell Trubisky at quarterback, Robinson is a post-hype sleeper for 2019.
Dante Pettis, San Franciso 49ers
After emerging late in his rookie season, Dante Pettis is a breakout candidate for 2019 on an improved 49ers offense. He recorded a 4.53 (57th-percentile) 40-yard dash at  6-1, 186-pounds. Playing behind other notable Washington receiver John Ross, Pettis recorded a late 20.9 (41st-percentile) Breakout Age. Despite his mediocre prospect profile, volume remains king in fantasy football. Pettis projects to command more volume in his second year. He only recorded 27 receptions, ranking 93rd among receivers, but 24 came in his final six games. After playing most of the team's snaps in Weeks 1 and 2, Pettis suffered a sprained knee that limited him until Week 10. From there, he developed into a full-time receiver and showed his ceiling with a 129-yard, 2-touchdown game in Week 13. Good for that week's third-best fantasy performance.
Pettis also played well from an efficiency perspective. He ranked No.1 overall with a 2.38 Target Separation and even commanded a 113.8 (No. 20) QB Rating when Targeted. This despite playing a majority of his games with Nick Mullens at the helm. Jimmy Garoppolo now returns as the starter and raises Pettis' overall ceiling in the 49ers offense. After showing upper-percentile rookie year efficiency, and now slated to see an upgrade at quarterback, Pettis bring WR1 upside in the middle rounds.