Paying attention to camp news is a great way to get an edge in dynasty and deeper leagues. Wide receiver standouts are particularly interesting because their opportunities are more aligned to talent than who's first in line for snaps. They're more in control of their own destiny than running backs, who need to be given a chance. At the same time, WR talent is more difficult to evaluate before rookies start taking NFL snaps. When talent starts to flash at the NFL level, fantasy gamers need to react quickly. These players have been stand outs in camp and are likely to make a splash in the preseason. They should be monitored in deep leagues and/or added in dynasty based on their advanced stats, metrics and analytics profiles.
Emmanuel Butler, New Orleans Saints
Know the Saints' roster. It's a primary rule that all fantasy football players need to follow. Emmanuel Butler has turned heads in camp with his 105.9 (86th-percentile among qualified receivers) Speed Score. Butler offers prototypical outside WR size with his 6-3, 217-pound frame. Drew Brees was fifth in the NFL in red zone attempts in 2018 and likes to utilize targets that size who lurk around the back of the end zone. In college, Butler was impressive with a 42.9 percent (86th-percentile) College Dominator Rating. He accomplished that feat by hauling in passes at an average of 19.3 (91st-percentile) yards per reception. More impressive was that he showed this talent early, breaking out at the age of 19. 
"He's intriguing" ?

Coach Payton on undrafted rookie Emmanuel Butler (@OneEButler) pic.twitter.com/Fb5vkLzugu

— New Orleans Saints (@Saints) July 28, 2019
The Saints are no longer the pass heaviest offense in the league. However, rumors of Drew Brees' demise have been greatly exaggerated. Brees was middle of the pack with 489 (No. 16) pass attempts. More importantly, Brees was 11th with 2,235 Air Yards. He's still going downfield with top notch accuracy, ranking third with a 45.6-percent (No. 3) Deep Ball Completion Percentage and 8.7 (No. 2) Adjusted Yards Per Attempt. Behind Michael Thomas and Alvin Kamara, there isn't much additional volume to be had. Nonetheless, the Saints offensive environment is conducive to efficient downfield production. Brees targets are premium high-octane fuel, and his top-ranked 3.2 Accuracy Rating is proof.  If Butler can hang on to a roster spot and get snaps in this offense, he will have fantasy potential. 
KeeSean Johnson, Arizona Cardinals
The Cardinals went on a wide receiver shopping spree in the draft. Andy Isabella and Hakeem Butler caught most of the post-draft press. Yet the spotlight has been on KeeSean Johnson since camp began. Johnson is not a track athlete but he was productive at Fresno State, putting together a 35.7 percent (69th-percentile) College Dominator Rating. He was the team's reception leader in three of his four college seasons after logging a 19.8 (68th-percentile) Breakout Age.
With Kliff Kingsbury's Air Raid background, Arizona projects to lead the league in four-receiver sets. That spells snaps for Johnson. That coupled with the high pace Kingsbury's teams played at in college means Kyler Murray will be dropping back often. Additionally, his offenses at Texas Tech have helped push three receivers over 50 receptions every year since 2016. If the talent is truly there, Johnson should get an opportunity to shine. Larry Fitzgerald is a Hall of Fame-level talent, but is not long for the NFL. In his absence, the depth chart behind Christian Kirk is wide open. KeeSean is at the right place at the right time to get in on the ground floor and develop rapport with Murray.  
Miles Boykin, Baltimore Ravens
The Ravens have undergone a makeover. Along with shifting to Lamar Jackson at quarterback, they've reloaded their WR core. Marquise Brown was the first receiver selected in the NFL draft, but until recently was sidelined rehabbing a foot injury. In the meantime, Ravens training camp has been the Miles Boykin show. Boykin possesses out-of-this-world athleticism, including a 100th-percentile Catch Radius. That's a plus for a QB who looks like Jackson and may be throwing on the run, or otherwise off-script and improvising. The Ravens have a field stretcher in Brown and an over the middle option in Mark Andrews. They need a player with Boykin's athletic makeup who can win in isolation against the press at the X-receiver slot. 
A few draft takes I feel strongly about with the WR class and no these are not necessarily rankings…

Best film among the big WRs: Miles Boykin

Best film among the non big WRs: Marquise Brown

Prospect I feel most confident in finding success: A.J. Brown

— Matt Harmon (@MattHarmon_BYB) April 17, 2019
Boykin quietly led the Irishmen in receptions with mediocre QB play from Ian Book and Brandon Wimbush. Jackson needs a WR who has the athleticism necessary to create and compliment his playing style. Russell Wilson had Doug Baldwin and his 91st-percentile Agility Score. Jackson may learn to love the same qualities in Boykin's profile. 
Preston Williams, Miami Dolphins
While injury was involved, DeVante Parker, Kenny Stills and Albert Wilson trailed Kenyan Drake in targets last season. Danny Amendola, the team's target leader, is no longer in Miami. It would be an understatement to say that this team's WR depth chart is ready for someone to climb the ranks. The Dolphins have also moved on from the perennial mediocrity that is Ryan Tannehill, now looking ahead to some combination of Ryan Fitzpatrick and Josh Rosen. The uncertainty and lack of established relationships only breeds possibility for young and capable receivers such as Preston Williams.
---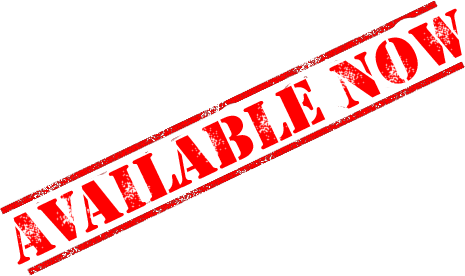 ---
Williams started his college career in the SEC playing for Tennessee. After a few years without much opportunity, he transferred to Colorado State where he hit the ground running. In his first year at CSU, he recorded 96 catches, 1,345 yards, and 14 TDs on his way to a 45.3-percent (90th percentile) College Dominator Rating. He was used all over the field, especially the end zone where he scored 56-percent of the team's touchdowns. Williams is a dynamic talent on a team that can use an injection of excitement. This post-Gase Miami franchise needs a fresh face to lead the way. 
Greg Dortch, New York Jets
The New York Jets have taken the "see what sticks" approach at WR, with Jamison Crowder, Quincy Enunwa, Robby Anderson and others vying for opportunity. Greg Dortch has an underrated advantage against others competing to make the 53-man roster. That advantage is his special teams ability. If Dortch is active on game day for return duty, it makes sense for the team to at least find out what he can do at receiver. It's in the team's best interest to make use of his versatility and get the most out of their roster spots.
Dortch was immediately productive at Wake Forest with 53 receptions in his freshman season. He became the focus of Wake Forest's passing attack in his sophomore season, with 89 receptions and over 1,000 receiving yards. He produced 39.4-percent of the team's receiving yards and touchdowns, logging a 79th percentile College Dominator Rating. Dortch compares favorably with presumed starter Jamison Crowder. He has similar athleticism, was more productive in college, broke out earlier and is bringing special teams talent to the table. To be fair, Crowder has flashed in spurts but has struggled with injuries. At Crowder's first missed step, it's easy to see Dortch finding the light of day.