With one full week of training camp in the books, every player is in peak form, has added 15 lbs. of pure muscle, and looks faster than ever according to most coaches and beat writers. Based on the advanced data, metrics, and analytics, which players can actually live up to the hype and which are all smoke?
N'Keal Harry, WR, New England Patriots
Bill Belichick, "Good catch radius. Very strong, physical receiver. He has a long way to go … but he's gotten better every day and been dependable, durable, tough."
Source: WEEI Sports Radio Network
N'Keal Harry has taken his fantasy owners on quite a journey since the beginning of training camp. He's made a number of acrobatic catches, Bill Belichick has complimented him, he's dropped balls, and he's lined up incorrectly. If you thought he was a worse prospect than Hakem Butler, you'll focus on the drops. If you care about production at a young age—Harry eclipsed 1,200 total yards as a sophomore after breaking out as a freshman—the playmaking ability he's already showing off is tantalizing.
The most underreported aspect of Harry's situation is his potential volume for Week 1. Chris Hogan, Rob Gronkowski, Cordarrelle Patterson, and Josh Gordon, who is suspended but expected to apply for reinstatement soon, are all no longer with the team as of the time this is published. That leaves over 200 vacated targets up for grabs.
Julian Edelman was expected to be the primary beneficiary of these circumstances and now he is nursing a broken thumb. The 33-year-old's status for Week 1 is unknown.
The volume Harry will see in an offense efficient as New Englands makes him an easy buy in the face of a few bad plays in training camp.
Conclusion: Buy the Hype (or lack thereof)
Jordan Howard, RB, Philadelphia Eagles
Mike Gro, Philadelphia Eagles Offensive Coordinator, said, "He's been all over his protection," in reference to Howard.
Source: Zack Rosenblatt on Twitter
No player has "improved in the passing game" more throughout his career than Jordan Howard has. Shockingly, he's always a non-factor in the passing game. Howard caught 20 balls last year and has yet to hit 30 in three seasons as a full-time starter. Going back to college, he only recorded a 17th-percentile College Target Share. Howard has no chance of making an impact as a pass-catcher and is a place-holder back while Miles Sanders acclimates to the NFL.
Sanders dealt with an injury early in the summer but is back to full speed already meaning it's wheels-up for him in Philly. He may start off in a committee early in the year but everyone at training camp seems to know that it will be his backfield soon enough. NJ.com reported that Sanders has been "easily the most impressive runner," so far.
Conclusion: All Smoke
Mark Walton, RB, Miami Dolphins
Joe Schad, of The Palm Beach Post, reports that the Dolphins third running back slot is "Mark Walton's to lose."
Source: Joe Schad on Twitter
This statement may hold some truth if it weren't for one player: Myles Gaskin. Mark Walton put up big numbers in his sophomore season at Miami:
209 carries, 1,117 yards, 14 touchdowns
27 receptions, 240 yards, 1 touchdown
He was only able to play in five games during his junior year due to injury. His second season was good, but Gaskin's production dwarfs his.
Gaskin played at least 12 games in all four years at Washington. He topped Walton's sophomore season yardage four times. Gaskin also added a 19 reception, 232 receiving yard, and three-score season to his resume in 2017. After four years of dominance, Gaskin had amassed 5,323 rushing yards. Kenyan Drake, Kalen Ballage, and Walton COMBINED for 5,485 career rushing yards.
Gaskin is the superior back to Walton without question. He may even be better than Drake or Ballage.
Conclusion: All Smoke
Darren Waller, TE, Oakland Raiders
Formerly a wide receiver, Darren Waller has been consistently praised by Raiders staff and reporters. They'll need Waller to step up because of the players they lost from last season:
In total, the Raiders lost 343 targets from their 2018 squad. Antonio Brown, Tyrell Williams, and Waller, among others, were brought in to take on this volume.
Waller should also have no trouble earning the starting role over rookie Foster Moreau and a pair of journeyman in Luke Willson and Derek Carrier. He's also a plus athlete, registering above the 80th-percentile in every physical metric.
Oakland has an opening at the tight end position and Waller is the only player they have who is qualified for the job.
---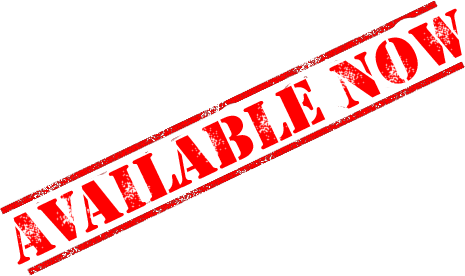 ---
Waller is a longshot to be a consistent starter in fantasy lineups but that has been more than priced into his ADP of 275.
He's the best deep flyer at the tight end position this season.
Conclusion: Buy the Hype
Butler has been turning heads in training camp so far.
Source: Canal Street Chronicles
According to the NFL Draft, Butler is hardly worth a roster spot. He went undrafted and the Saints made it a priority to sign him. Based on his profile, Butler should have been a Day 2 pick.
In his sophomore season, at the age of 19, he recorded over 1,200 yards and scored 15 times. Butler posted an 86th-percentile College Dominator Rating while sustaining 91st-percentile efficiency. He was snubbed at the draft but the Saints are catching on. They cut Cameron Meredith which opens up a place on the roster.
The Saints passed on 52.8% of their plays last year so moving up the depth chart still doesn't guarantee him targets. His best bet right now is to take hold of the No. 4 receiver spot and wait for an injury or outplay Ted Ginn, who turned 34 this year.
Butler is a deep stash with a lot to gain if he is given any semblance of volume.
Conclusion: Buy the Hype