If football were equated to basketball, then Mason Rudolph would be the coveted sixth-man.  Everybody's talking about the big five, Josh Rosen, Sam Darnold, Baker Mayfield, Lamar Jackson and Josh Allen ad nauseam. Many football analysts generally think of Mason Rudolph as the sixth best quarterback option in the draft, but he is considered a tier below these other quarterbacks. However, there can be a case made that Rudolph does not only deserve to be mentioned in the same breath as the others based on his prolific college production, but he should be considered one of the top-3 quarterbacks based on his advanced stats, metrics, and analytics player profile.
Great College Production
Regarding college dominance, there is no denying that Baker Mayfield was the superlative passer coming out of college.  However, Mason Rudolph was easily the second most productive quarterback. The table below lists the top six ranked rookie quarterbacks heading into this year's NFL draft. They are ranked in order of quarterback rating, based on their best year. Although Mayfield is the class of the field, there is a sizable gap between Rudolph and the rest of the pack based on quarterback rating. Rudolph is ahead of everyone in passing yards, and comes second only to Mayfield in every other statistic except completion rate, where he places third behind Sam Darnold. So why is there a lack of love for Rudolph, who is clearly one of the best quarterbacks coming out of college this year?
Many critics have accused Mason Rudolph as a system quarterback, meaning he was great in the system at Oklahoma State but would not be effective if he were to find himself out of that system.  This is a ludicrous accusation because when you also look at his air yards per attempt. According to Cecil Lammy, senior writer for the Footballguys, Rudolph averaged 11.06, Mayfield 10.85, Jackson 10.41, Allen 10.34, Darnold 9.97, and Rosen 8.11.  The FBS average in 2017 was 9.04 air yards per attempt.  Therefore, Rudolph isn't just a dink and dunk type quarterback but can sling it downfield.  That might be part of a system, but it is a system that requires accuracy and skill. No one criticized Marcus Mariota for being a system quarterback under the stewardship of Chip Kelly. He went number two in the 2015 NFL Draft and played within a system even more specialized. And now that Mariota is out of that system, he has been able to make a name for himself in Tennessee.
Prospect Profile
When looking at each of the six quarterback's prospect profiles, Mayfield does stand alone at the top, best in all categories. Jackson's 85.0 QBR (89th-percentile) just edges Rudolph's 84.9 (88th-percentile) as the best among the rest, ahead of Sam Darnold's 80.4 (75th-percentile), Josh Rosen's 67.1 (33rd-percentile), and Josh Allen's 63.2 (24th-percentile).Rudolph easily has the highest YPA (Yards Per Attempt) among rookie quarterbacks checking in at 10.7, which is in the 98th-percentile. Darnold and Jackson were tied for second best, but far behind Rudolph, having an 8.5 YPA (64th-percentile). Rudolph's Breakout Age is in the 65th-percentile.  It is second worst, only ahead of Allen whose Breakout Age is in the 62nd-percentile.
Of the three categories, it is the least important for quarterbacks. It is a much more powerful metric for running backs whose days are numbered in the NFL. A good quarterback will play more seasons than a good running back in the NFL. Therefore, Breakout Age is not as significant. It is also significant to note that Allen was the worst in all the Prospect Profile categories mentioned.  Along with his inferior college production it is clear that Allen does not deserve to being in the same company as these other men.
Player Profile
Rudolph didn't do many Workout Metrics at the combine.  He did run the 40-Yard Dash and was slow, running a 4.90.  However, he is 6-5 and weighs 235-pounds. More importantly,  he does not make a living by running with the ball. Remember, Tom Brady ran a 5.28 and he has still managed to do pretty well as a quarterback in the NFL. Workout Metrics aren't as significant when it comes down to pocket-passing quarterbacks like Rudolph. At the combine, Rudolph had two unflattering measurements exposed, however.  His Hand Size is small, measuring at 9 1/8 inches which is in the 11th-percentile and his Throw Velocity was also disappointing. He throws a 52 mph ball which ranks him in the 15th-percentile.  These measurements, though not ideal, did not hinder Rudolph in college and do not necessarily mean he cannot thrive in the NFL.
Despite his slow speed, Rudolph uses his size as a way to find the end zone. In 2017, Lamar Jackson, who fits the mobile quarterback archetype scored an amazing 18 touchdowns on the ground.  However, Rudolph scored the second most out of this group.  He recorded ten rushing touchdowns. Mayfield, Darnold and Allen rushed for only five and Rosen only two.  Rudolph does not worry about his athletic shortcomings. Conversely, he just goes out on the field to play and produce.
Hand Size
The table below shows that Rudolph is in a great company of quarterbacks with smaller hands. Interestingly enough, it is Mayfield and Rudolph, the two most productive college quarterbacks in 2017 who make the list. Michael Vick thrived despite having the smallest hands ever recorded in the NFL. Jared Goff and Case Keenum had incredibly successful 2017 NFL campaigns and they have equally as small or smaller hands than Rudolph.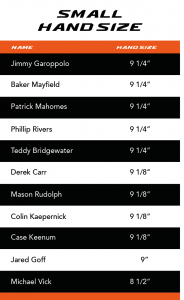 One negative connotation associated with small hands are fumbling problems. However, out of the six rookie quarterbacks, Rudolph had the second fewest fumbles in 2017 behind Mayfield.  Mayfield coughed the ball up three times, while Rudolph fumbled five times.  Last year Darnold fumbled nine times and has 9 3/8-inch hands. Josh Allen who has the largest hand size of the bunch at 10 1/8-inches, fumbled eight times, as did Lamar Jackson (9 1/2-inches), and Josh Rosen (9 7/8-inches).  Therefore, smaller hands do not necessarily equate to causing more fumbles.
The other criticism of small hands is it affects a quarterback's grip on the ball in cold weather. However, evidence has shown that in the case of Teddy Bridgewater, playing in cold weather did not hinder his productivity when he played for the Minnesota Vikings. In his second year in the league, Bridgewater was named to the 2015 Pro Bowl. He arguably played in one of the coldest stadiums in the NFL at the time, the TCF Bank Stadium.  The Vikings played there for two years. It was an outdoor stadium located on the campus of the University of Minnesota.
Arm Strength
Mason Rudolph does not have great throwing velocity but that does not necessarily mean he won't be able to be successful in the NFL.  There are many great quarterbacks who are still around today that did not throw the ball fast at the combine.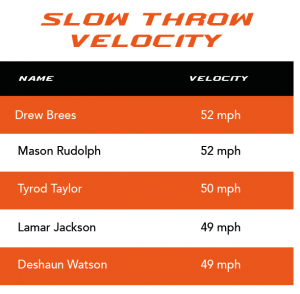 No one ever criticizes Drew Brees for his lack of throwing speed. Over the years, he has broken record after record with his slow ball. Currently he has had the most games with 300+ passing yards, most games with 400+ passing yards and is tied for throwing seven touchdowns in a single game.  He holds the record for being the fastest to reach 40,000, 50,000, 60,000, and 70,000 yards passing. He has had the most consecutive seasons with 4,000 passing yards at twelve, and the most consecutive seasons with 5,000 passing yards at three. And this future hall of famer has the most consecutive seasons with 30+ touchdown passes at nine. Deshaun Watson, who was on track to be the best quarterback last year before suffering a torn ACL, can only throw the ball 49 mph which is in the 2nd-percentile.  Therefore, Rudolph's lack of throwing speed might not be as significant as some may claim. Perhaps accuracy is more important than how fast a ball travels downfield.
Top-3 Quarterback Prospect?
It is mind-boggling how a quarterback as inefficient and inaccurate as Josh Allen can supersede Mason Rudolph and be considered a first round pick in this year's rookie draft.  The production numbers don't lie. Apart from Mayfield, Rudolph was by far and away the most dominant throwing quarterback in college, ahead of the other first-round graded quarterback prospects. Lamar Jackson could make a case that he deserves to be considered the second best overall when his rushing statistics are added into the equation. However, it is puzzling to see so many football pundits praising Sam Darnold, Josh Rosen and especially Allen when in actuality their statistics don't support their high draft stock. One thing is for certain — all the other five quarterbacks will get selected ahead of Rudolph.
---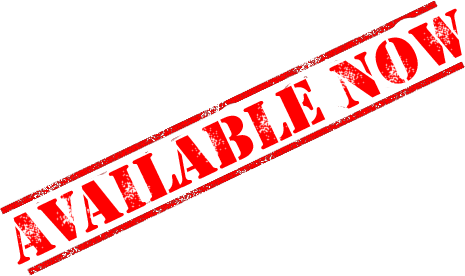 ---
He might not be as athletic as Josh Allen or Lamar Jackson. His mechanics might not be as conventionally good as Sam Darnold's or Josh Rosen's. However, he lets his on-field production do the talking which has somehow not been able to hush all the negative criticism. People are finally starting to warm up to Baker Mayfield and are considering putting him as the number one quarterback on their draft boards. And they should. His production warrants it. People should be debating who goes number two: Rudolph or Jackson? Rudolph is the better passing quarterback though Jackson has the incredible rushing upside. Instead, the echo chamber has been buzzing with love for Darnold and Rosen, two quarterbacks that have not done anything extraordinary in college.
Conclusion
What is so mystifying is that Mason Rudolph continually gets ignored and pushed aside. He hasn't even received nearly as much attention as Josh Allen has and this is unbelievable since he has been so much better. Even though much of Allen's attention has been negative, he is at least getting his name out there.  Rudolph has remained for the most part off the radar. And that is a shame, since he deserves more consideration.  In fact, Rudolph should be recognized as one of the top three quarterbacks available in this year's rookie class, because his production in college proves that he is in fact just that.